An Ambivert's Guide to Isolation
Welcome to Hell, enjoy your brief stay.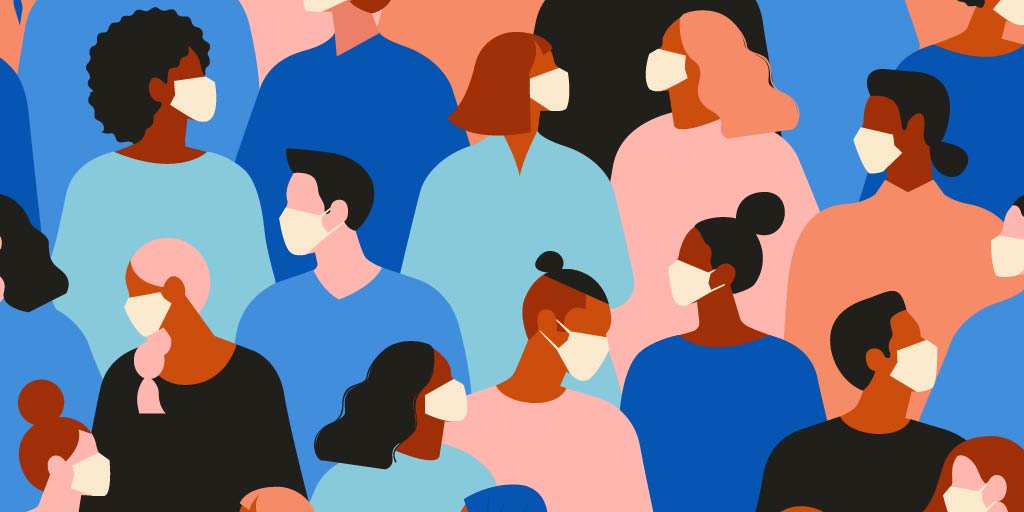 "Hey, Megan," you're probably thinking. "what the hell is an Ambivert?" Well. An ambivert is someone who falls in the middle of an introvert and an extrovert. "Surely the two dynamics of introvert and extrovert are enough," I hear you cry, "people can only be one of two extremes!" I think most people would actually idenfity as an ambivert more if they knew about it. An ambivert's main idenfitying aspect is that they do enjoy being in a crowd or group of friends depending on the context but also have the limit of a social battery. It is the very definiton of the phrase "I came out to have a good time and I'm feeling so attacked right now." This isn't about the definition of an ambivert, though.
This is about our collective, planet wide school trip to Hell.
Welcome. We're all experiencing the same kind of thing (at least in the UK, despite those who are out for a picnic on this boiling hot day). Here's some tips from an ambivert who has the benefit of both knowing the hobbies and games to keep the introverts entertained and the tips and tricks to keep the from extroverts going nuts.
Introverts: Invest in a subscription
Trust me, I'm normally never the kind of person to dish out money on subscription services. I hate it, I feel like they're a waste of money. I don't even have Spotify Premium. But even I, the ever shrewd and judging of the subscription services, bought into Playstation Now. I started on the free trial just to find some entertainment and played through so many full sized triple A games from Bloodborne which I'm currently playing to Spider-Man. For those who aren't video game inclined, there is always TV and movies like Netflix, Shudder and BBC iPlayer for those with a TV License. You'll find unending streams of entertainment that are updated semi regularly. Or even a monthly box such as LootCrate to keep things fresh and new.
Extroverts: Embrace the internet
The internet has always been a scary place for communicating with people - and those extroverts who have always preferred to talk face to face have often condemned it. As kids, we were always warned about the stranger danger. But the internet is a place where everyone is now congregting and building a community. If you're in need of some chatter, join a Discord server or a Facebook group and throw yourself in. Get involved in organising some Zoom pub quizes and admining. Set up something weekly such as a group call for lunch like a brunch or pints! Don't worry about feeling clingy, just know that we're all in the same position. Reaching out to someone online is no longer the scary experience it used to be! (Obviously, be safe and use common sense for cons and internet predators.)
Establish a Routine
What do you want to do daily? Set an achievable routine with small daily goals. Make a healthy breakfast, do 30-60 minutes of exercise a day. Slot in time for relaxation and creativity and a time for working be it academic, montary or creating something for a wider purpose. Keeping a routine and sticking to it is something that really helps with keeping us sane. But obviously and introvert and an extrovert's routines will be different! As an ambivert I have an equal mix of socialisation times and quiet relaxation times.
Keep at it
Things are hard. We're all struggling but stay safe and hold your strong resolve. Please keep your boundaries, some people may reach out to you that you had lost contact with. Some people may try to impose on you. But even during a lockdown you can say no and keep your boundaries.
Hello! If you enjoyed this short article please consider giving a tip and a like to let me know what content you enjoy.