Advice for Billionaires
Don't let Princess Anastasia scream in vain!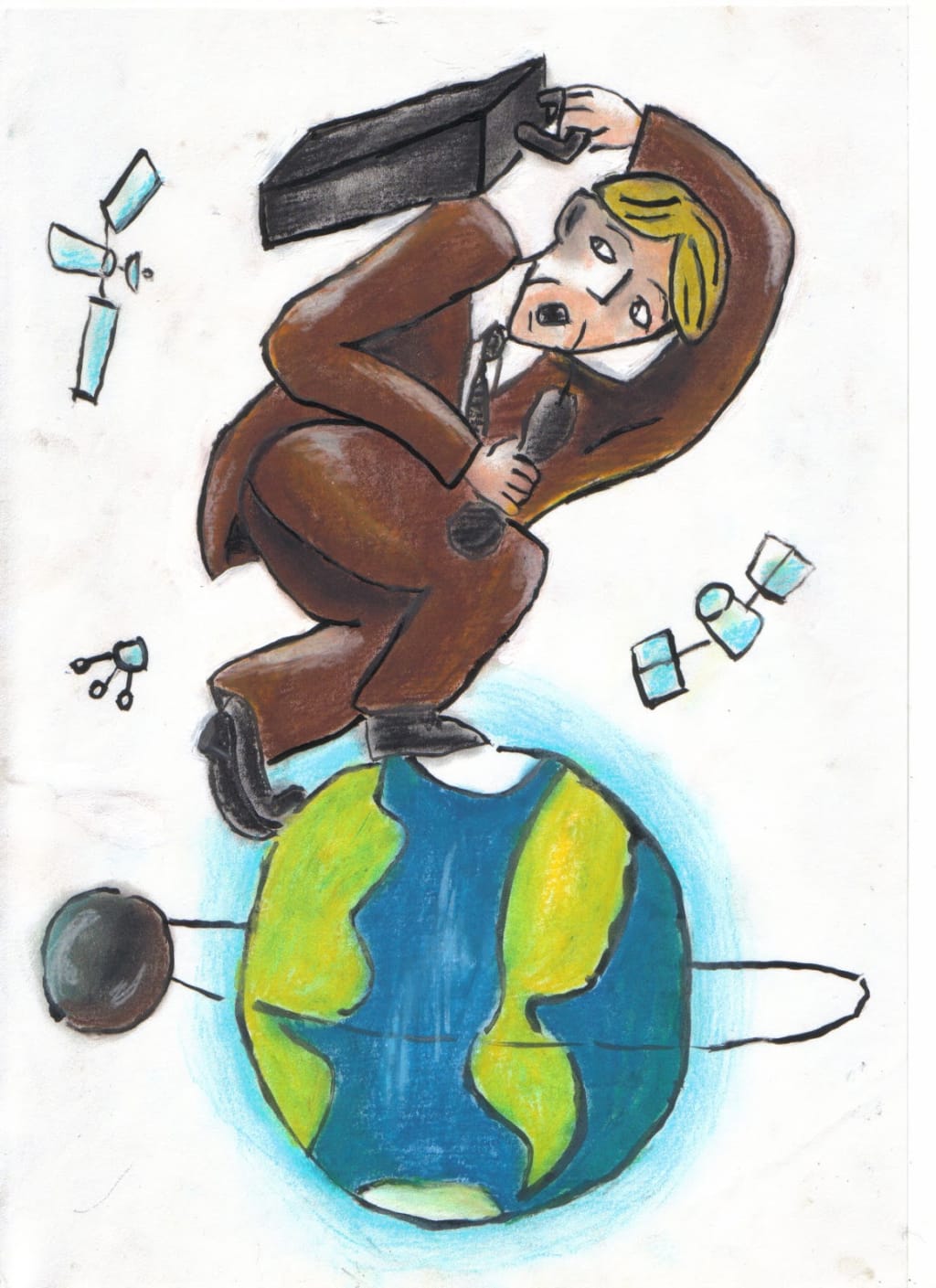 !
.
Advice for Billionaires
Don't let Princess Anastasia scream in vain!
.
There seems to be a growing "Resistance" to the Billionaire ideal
.
Maybe you have not noticed this yet
.
People used to love Billionaire.
.
Part of the "Character" of superheroes of the 30s. 40s, and 50s was the fact that they were Billionaires!
Billionaire lifestyles where once seen as inspirational and aspirational
.
But this "Flavour" of the last 50 years is starting to turn sour
.
Now some people are asking
"Should we have Billionaires?"
.
Part of creating and maintaining vast family legacy fortunes is strategic forward planning.
(Those from "Old" money already know this!)
.
If you are relying solely on media chain ownership to put down such dissenting voices, then you are pretty much trying to stop a gunshot wound with a band-aid.
.
Money raising events and dinners are looked upon as sickening elitist and almost insulting to those struggling on the front lines and can increase the resentment!
.
This trend could theoretically become a second "Marxist red tide" or maybe another "Reign of Terror" if left unchecked.
.
Use what you know about people to solve the long-term problem.
.
Think.
Why were Billionaires liked more yesterday more than they are now?
Why will Billionaires be disliked (or even hated) more tomorrow than they are today?
.
Put simply,
"When good people get desperate,"
"Then bad things happen"
.
All you must do is not let people get desperate!
People won't be "Crushed" into submission
I do not mean this in an overly romantic "Fist in the air" sense but in a common sense one that can easily be proven with one single piece of evidence.
.
Exhibit A
.
"All of human history"
.
The solution is simple
Do not let people get desperate!
.
Ensure the 5 basics of the bottom 50%!
If they have enough,
.
1)
Clean water
.
2)
Nutritious food
.
3)
Accessible Healthcare
.
4)
Good enough shelter
.
5)
and Hope.
.
Then your family wealth legacies will be secured long term!
And this does NOT mean throwing the odd Benefit!
.
You have the resources to hire the smartest people in the world and the money and influence to make their advice happen.
.
You do not have to solve everything.
.
All most people really want is to fall in love, have a family, and know their grandchildren will be ok.
Just make sure everyone in the bottom 50% has those 5 basics.
Then let them aspire towards the luxuries!
.
Keep your media empires, in use, as a supporting role rather as your only main tactic.
.
Yes, I am a leftie thinking type,
.
But I still feel revolted and horrified by the knowledge of innocent a child such as Anastasia screaming just because she was a princess!
.
Don't let Anastasia scream in vain!
.
!
.
BALANCE!
.
.
MONEY BALANCE!
.
I do not want people Disincentivised from working hard.
.
People should not just get free crap for sitting on their arses.
.
By free crap, I mean Movie Tickets, New TV, Fashionable Clothes, Fast food and other general treats.
.
If you want a flashy pair of cool sneakers then you should work hard to earn the money to get them.
.
You have not got some "god-given right" to cool stuff as if you were some petulant toddler!
.
Such rampant socialism is BAD!
.
BUT
.
You should be able to have basic ugly shoes on your feet.
.
You have a right to basic nutrition, even if it is just some nutrient-rich tasteless powder mix!
.
You should not be scared to stand up to an abusive dick of a boss because your child might get sick.
.
A child should NOT die from worse health, through no fault of their own, just because their parents happen to be poor!
.
Or do worse at school because of the lack of Nutrition to feed their growing developing brain!
.
Otherwise, the "Capitalist Dream" is being snatched away before it can even be hoped for.
.
Such rampant Capitalism is BAD!
.
SEE ALSO
.
Guide To Basic Large Dog Care! (No! Not Really,)
.
https://www.lombot.co.uk/p/guide-to-basic-large-dog-care-well.html
.
.
PEOPLE NEED REAL HOPE
.
When you take away a person's hope, then those same disenfranchised people will create their own 'Dignity' by forming brutal criminal street gangs!
.
People need a sense of pride, it is against human nature to take the crap and be told to 'Know their place"
.
ONCE AGAIN...
For supporting evidence of this power of the human spirit I present to you
.
Exhibit A:
.
THE WHOLE OF HUMAN HISTORY!
.
PS,
.
Stupid Simple Modern Truth:
.
Your Boss Expects And Feels Entitled Too Free Stuff From You!
.
Today in the Modern workplace it is highly advised that you Not simply "Work to Rule" but you are expected to do countless little extra unpaid things!
.
You have to be a "Team Player!"
.
Or your hours next month might be cut!
.
Then those same bosses have the unmitigated gall to turn around and moan about 'socialist' wanting "Something For Nothing"
.
.
BALANCE!
.
!