A Brother's Bond
The tale of how a little black notebook saved many.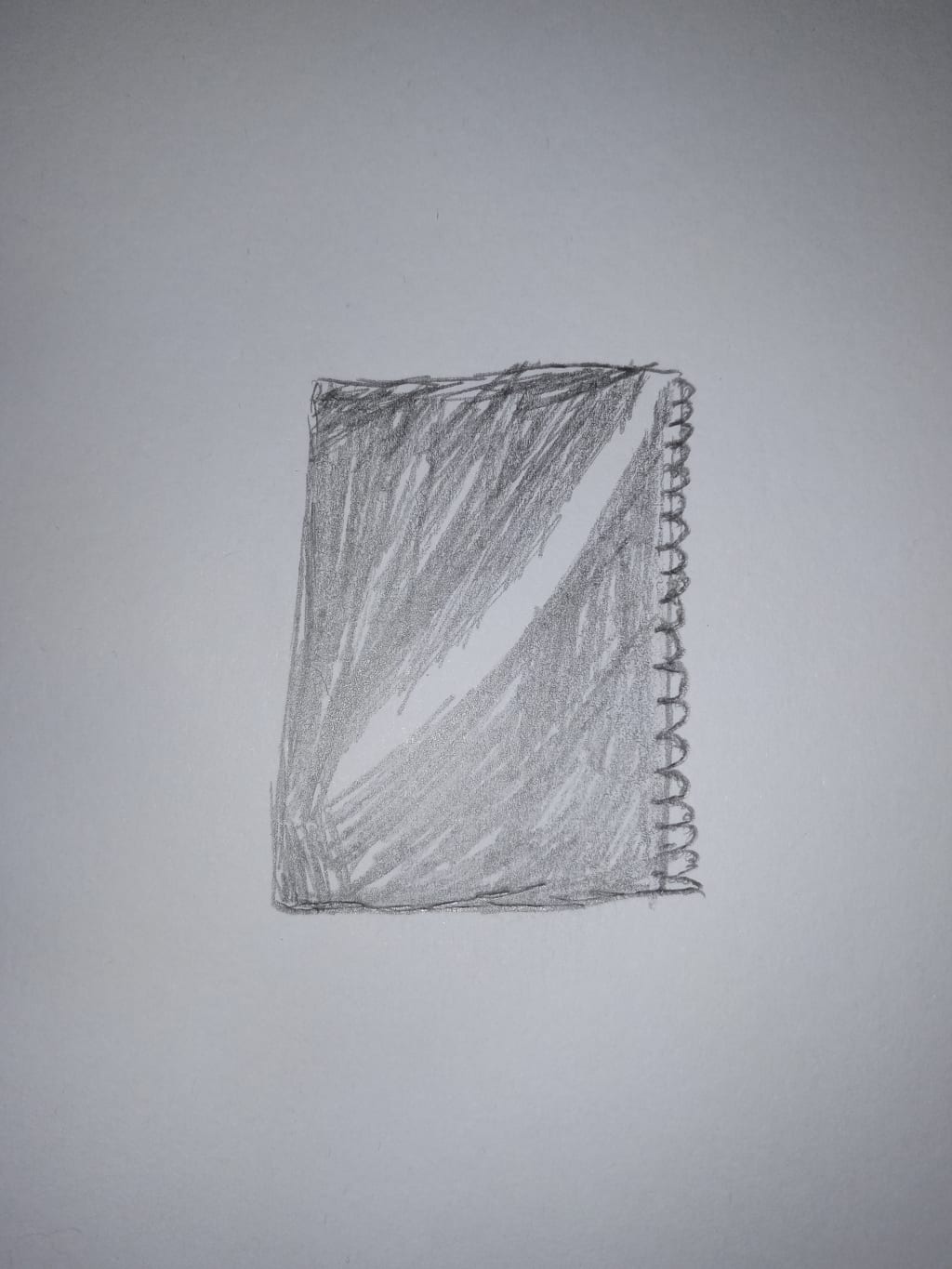 I am not my brother. I have spent my life studying to be a doctor, but I was never as skilled as he is. He was the number one medical professional his first year while I struggled to find a job in a decent hospital. I have always had the luck to count on his advice to help me in a pinch, but I am not that lucky anymore.
"He is barely responsive now. His fever has not gone down and even with an I.V., he is having a hard time staying hydrated." The doctor says to our family as we stare at him. My older brother Derek laying in a hospital bed. His eyes closed and breathing is very weak.
I wish I could say he would get better soon but that's not the case here. He is currently infected with a new disease that currently has gotten several people sick. It doesn't have a name yet since it's a new illness, but that also means there isn't much of a cure for it either. As soon as we got word of this illness, he went straight to work to find a way to help. He was always so driven to help people. I wish I was that selfless and determined. But that is what got him sick. He was exposed trying to find a cure while I stayed safe far away.
"Allen..." a feint voice comes from beside me. I look down and see Derek with his eyes still closed, but his mouth moves slowly. I lean in a try to listen. "My... notes... inside... my... office."
I stand confused for a moment before I begin to leave the room. I can hear my mother calling to me but I don't hear her words, all I hear are Derek's words. I walk down the hall and to the elevator, at least that is what my body is doing. My mind is in a blur, like I am on auto pilot. before I know it, I am standing in front of his office door. I don't remember going up the elevator or walking down this hall but something inside of me is tunneling to the doorknob.
I take a deep breath as I reach out and open the door. As I look inside, I see what usually is a clean and organized room in shambles. His office looks like a tornado had gone through it. I walk in and wonder what was in here that he wanted. I don't know where to look but I didn't have to because It jumps out at me. I see under a pile of papers, his little black book. I remember him always carrying it around and writing in it.
I open it and see dozens of notes and equations throughout the pages. I look over them and realize these are his notes about the disease. I can hear his voice with every word I read as if he is the one explaining all the notes to me. I was never good at understanding most complex notes by more experienced doctors, but I understood his like they were my own words.
As I turned around, I see three of the head doctors in the hospital.
"What do you have there?" One of them asked.
"I... I found his work on the disease. He seems to have been close." I say as I hold the little black book towards him. He takes it and flips through the pages as the other two look over his shoulder. I noticed they all looked as confused as I did, but They don't seem to be understanding it.
"This will take too long to figure out what he was up to." The head doctor says as he closes the book.
"I can read it out for you if you want." I said quickly. They all turn to me with a confused look. "He is my brother and he taught me all I know. I understand his work enough to help figure this out."
I was expecting to receive scoffs or disapproving glares due to me not being a high valued doctor here but to my surprise, I didn't. Their eyes shined with hope.
"Perfect, we would to have your aid." The female doctor on the right said. "We should get started right away."
That is all I remember before auto pilot took over again. I watched myself work restlessly with the others but the words coming out of my mouth didn't feel like mine. To me, it sounded like my brother's voice was coming from me. I felt confident for the first time. I'm glad I did because I had found the missing drug to coincide with the others to properly fight the illness.
By the time I fully felt like I was myself again was days later, when I heard my brother's voice. However this was the first time it came from his own lips instead of mine.
"I knew you could do it." Derek said with a soft smile. He had always had faith in me and thanks to it, I was able to save him along with everyone else.
I smile as I leave him to rest. I suddenly feel a hand grab my shoulder. As I turned I see the head doctor with an letter.
"This is for you." He hands it to me and walks away. I turn it over and while there was no name on the front, it did say "To the one who saved my son" on it. I opened it up and read how one of the younger patients was from a wealthy family. The father wrote how blessed he was to see his son's health improve and wanted to show his gratitude. I pull the next slip of paper around and find a check for twenty thousand dollars. I was in shock.
I looked around to see If I can the man who wrote it but no one knew who it was. However they have more gifts for me from other patients and their families. I was almost brought to tears when I was given over a dozen different cards. Some had balloons tied to them, and others came with flowers. many cards and many gifts came my way for what seemed like forever, but all had them same message. "Thank you" would be the word that popped from the cards every time I opened one. I never knew I could feel so warm and happy inside to hear that I was able to help so many people. With a smile, I accepted the gifts and the money.
Weeks pass and while I received much more praise and gifts, my favorite one was seeing my brother back on his feet. Now however, instead of treating me like a new green doctor, I was treated like his equal. That was my the best moment in my life.
success
I am a freelance writer who enjoys writing whatever comes to mind. Whether it is a screenplay, song, short story or novel.