33 Inspiring New Year Quotes To Start 2022 off Optimistic
And confident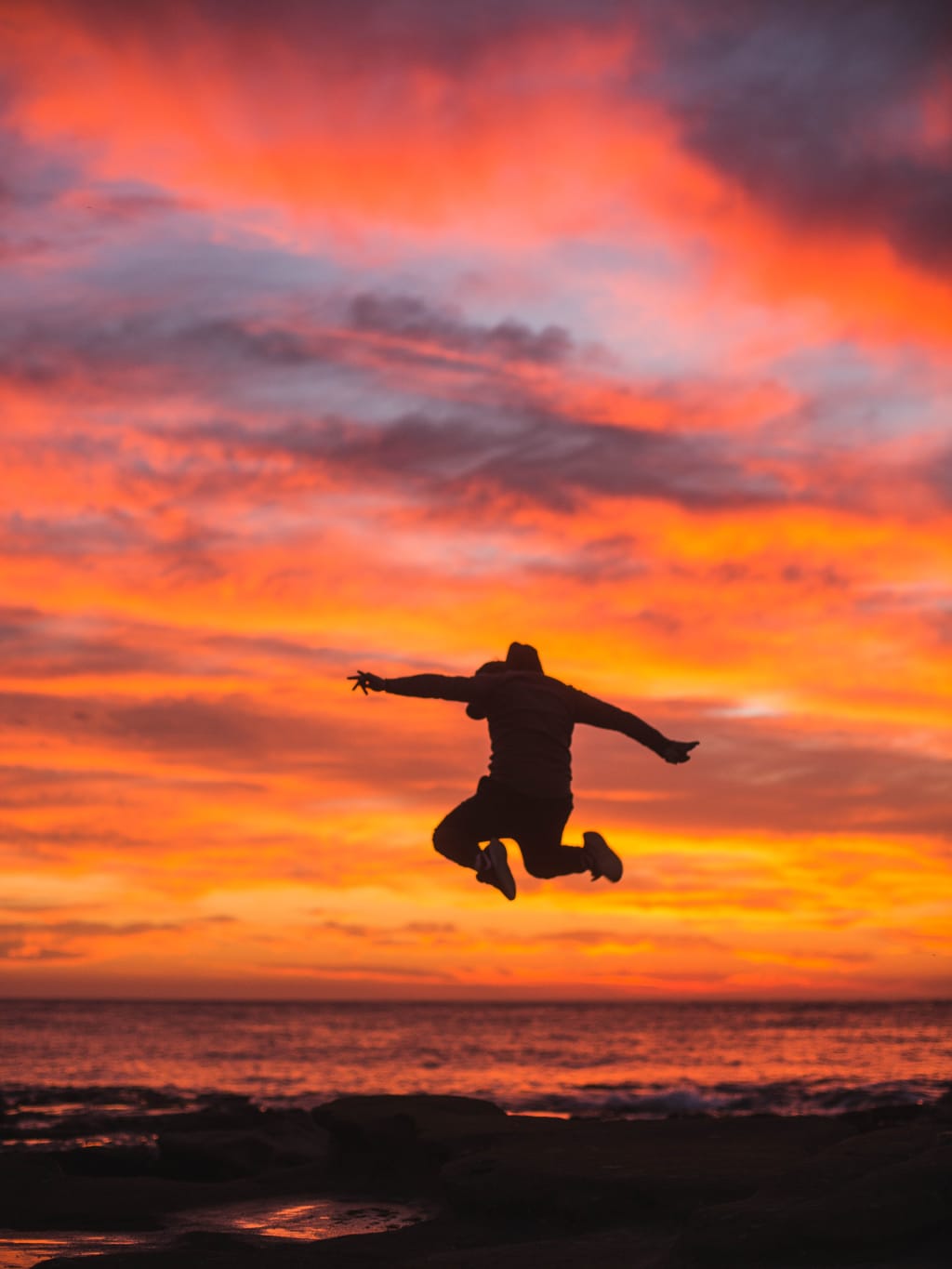 Photo by Silas Baisch on Unsplash
1. Mel Gibson
"It's a wise man who understands that every day is a new beginning, because boy, how many mistakes do you make in a day? I don't know about you, but I make plenty. You can't turn the clock back, so you have to look ahead."
2. William Shakespeare
"It is not in the stars to hold our destiny but in ourselves."
3. Martin Luther King, Jr.
"Take the first step in faith. You don't have to see the whole staircase, just take the first step."
4. Paulo Coelho
"One day you will wake up and there won't be any more time to do the things you've always wanted. DO IT NOW."
5. Jen Sincero
"You are on a journey with no defined beginning, middle or end. There are no wrong twists and turns. There is just being. And your job is to be as you can be."
6. Jodi Picoult
"A very wise man once told me that you can't look back — you just have to put the past behind you and find something better in your future."
7. Craig D. Lounsbrough
"Packaged inside of every mistake there lays a great lesson. And while I don't want to take the mistake into the New Year. I most certainly want to take the lesson that's packaged inside of it."
8. Goran Persson
"Let our New Year's resolution be this: We will be there for one another as fellow members of humanity, in the finest sense of the word."
9. Thomas Jefferson
"I like the history of the dreams of the future better than the history of the past."
10. Robin Sharma
"Don't live the same year 75 times and call it a life."
11. Albert Einstein
"Learn from yesterday, live for today, hope for tomorrow."
12. Ellen Goodman
"We spend January 1st walking through our lives, room by room, drawing up a list of work to be done, cracked to patched. Maybe this year, to balance the list, we ought to walk through the rooms of our lives… not looking for flaws, but for potential."
13. Hillary Depiano
"You can get excited about the future. The past won't mind."
14. Craig D. Lounsbrough
"The road ahead is not some predetermined path that I am forced to trod, but it is a rich byway that I can help create."
15. Vern Mclellan
"What the New Year brings to you will depend a great deal on what you bring to the New Year."
16. John Burroughs
"One resolution I have made, and try always to keep, is this: To rise above the little things."
17. Juansen Dizon
"I hope you realize that every day is a fresh start for you. That every sunrise is a new chapter in your life waiting to be written."
18. Brad Paisley
"Tomorrow is the first blank page of a 365-page book. Write a good one."
19. Bamigboye Olurotimi
"In order to be successful in the new year, stay focused, develop a positive attitude, and be passionate with your dreams."
20. Anne Frank
"What a wonderful thought it is that some of the best days of our lives haven't even happened yet."
21. F. Scott Fitzgerald
"It's never too late to become who you want to be. I hope you live a life that you're proud of, and if you find that you're not, I hope you have the strength to start over."
22. Buddha
"There are two mistakes one can make along the road to truth… not going all the way, and not starting."
23. Henry Ford
"Failure is the opportunity to begin again more intelligently."
24. Barbara Shur
"You can learn new things at any time in your life if you're willing to be a beginner. If you actually learn to like being a beginner, the whole world opens up to you."
25. Tim Wise
"If your New Year's resolution is to get in shape, that decision should be about a lifestyle change, not just a pants size change."
26. Anonymous
"No one is coming to make your 2022 successful. This life of yours is 100% your responsibility."
27. C.S. Lewis
"You are never too old to set another goal or to dream a new dream."
28. Eleanor Roosevelt
"The future belongs to those who believe in the beauty of their dreams."
29. Paulo Coelho
"Never allow waiting to become a habit. Live your dreams and take risks. Life is happening now."
30. Anonymous
"Always be thankful for the bad things in life. They open your eyes to see the good things you weren't paying attention to before.
31. Maya Angelou
"If you don't like something, change it. If you can't change it, change your attitude.
32. Salil Jha
"For a change, don't add new things in your life as a New Year's resolution. Instead, do more of what's already working for you and stop doing things that are a time-waste."
33. Michael Joseph
"Approach the new year with resolve to find the opportunities hidden in each day."