30+ Farewell Quotes and Messages for Friends, Family and Colleagues
30+ Farewell Quotes and Messages for Friends, Family and Colleagues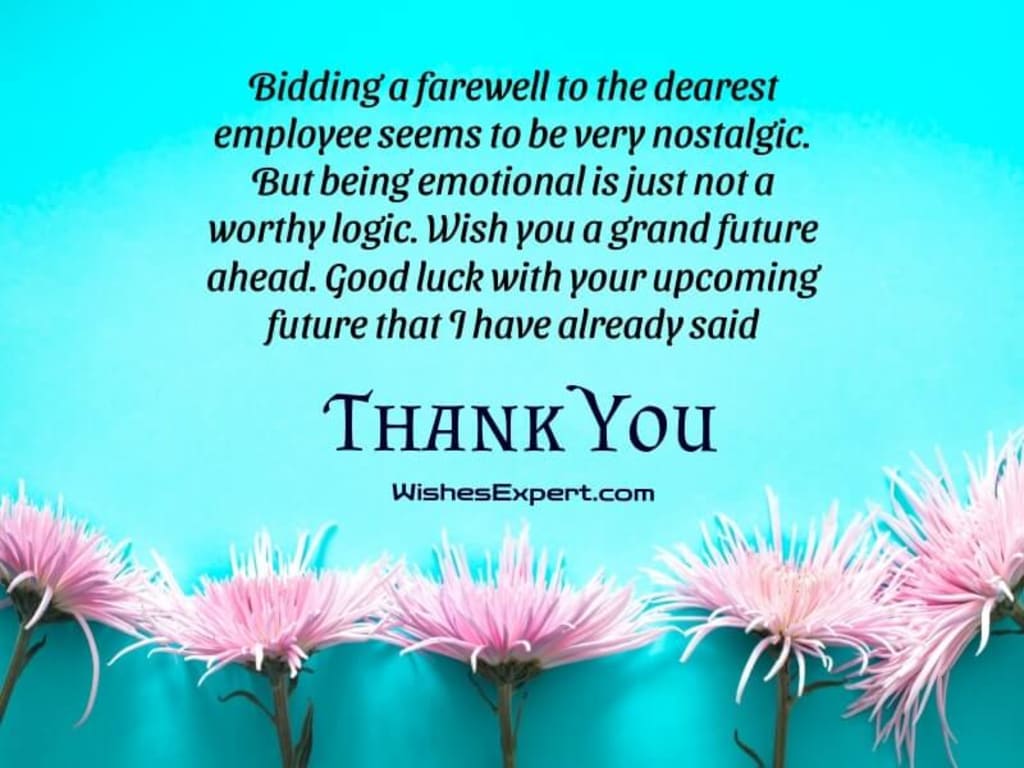 **Farewell Quotes and Messages for Friends**
Friends are the most important parts of our lives and leaving them is so hard. Here are some beautiful farewell quotes to use.
1. To lights that guided me throughout my life, happy farewell!
2. Farewell to those days when we would just bunk our classes to have fun
3. Farewell to my dear, you have been so precious
4. A shoulder to hold on to, farewell my friend
5. When the world asks me to tell a story, I will them about you, till then farewell my friends.
6. Dreams became more beautiful with every one of you
7. To ones who provided shade when the darkness strikes, farewell.
8. Farewell to sweet souls who lights up the heaviness of life
9. Farewell to you seems so hard but the days we spent indeed will remain imprinted in my heart.
10. This isn't our final farewell, till the time we meet, let's keep in touch
11. Farewell lovely souls .
12. To beautiful humans who made my life more significant, you were always important.
13. To wonderful humans who made life more manageable, farewell dears.
14. To people whom I made remembrances with and wouldn't exchange it with anything else in the world.
15. To people who supported me in this journey, forever grateful to you for your support till now, farewell souls.
16. Hoping that every good in the world finds you , happy farewell favorite spirits.
17. The way you brightened up my life is something precious.
18. To helping unravel every hassle , thank-you and farewell to you dearest ones.
19. You made our my laughs brighter , farewell to you people.
20. Every single day spent with you is so precious, farewell souls.
21. Let every day be something that you can treasure my dear friends.
22. Let no obstacle obstruct your future journey, farewell my friend
23. Never let your dreams fade away.
24. There will always be my prayers upon your future, my friends
25. To people who helped me overcome the darkness, utterly grateful to you .
26. Every one of you is precious.
27. To souls of individuality, remember your worth.
28. May we meet one day to share our happiness, till then farewell my dears
29. To people who made my life enlightening , farewell.
30. To each of you I pray, you better as humans and do the best in future
31. Every one of you will be remembered, farewell wish to you.
32. To days we found gorgeous eternities to keep, farewell people!
33. To souls who never left when things got rough, eternally grateful.
34. To dreams that you told me to follow, happy farewell
35. Everlasting support in a few strangers, happy farewell
36. Goodbye to people who taught me pure tenderness and compassion
37. You are the joy that made life more easy, farewell my dears
Reader insights
Be the first to share your insights about this piece.
Add your insights