10 Women Who Inspire Me
From Health Experts to Style Gurus and Business Leaders, Here Are Some Of The Women Who Inspire Me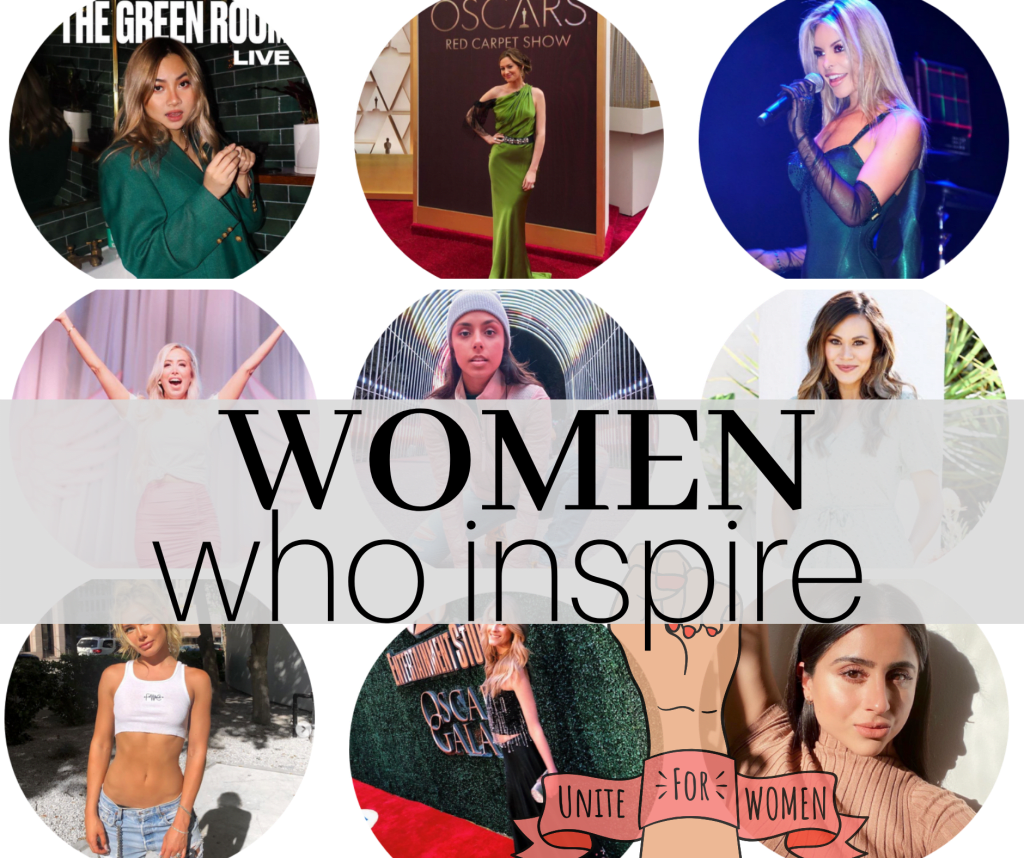 In honor of March being Women's History Month I thought I would reflect on some of the women in my community who inspire me. Some of these women I've met personally, and some of them I admire from a distance- (I see you girl- keep doing you!). I think that as a woman it's important to honor and recognize when we see others doing something that inspires us. Even if it's something we would never pursue ourselves, the fact that watching someone else can give us the energy and motivation to create a life that we love living, is pretty amazing.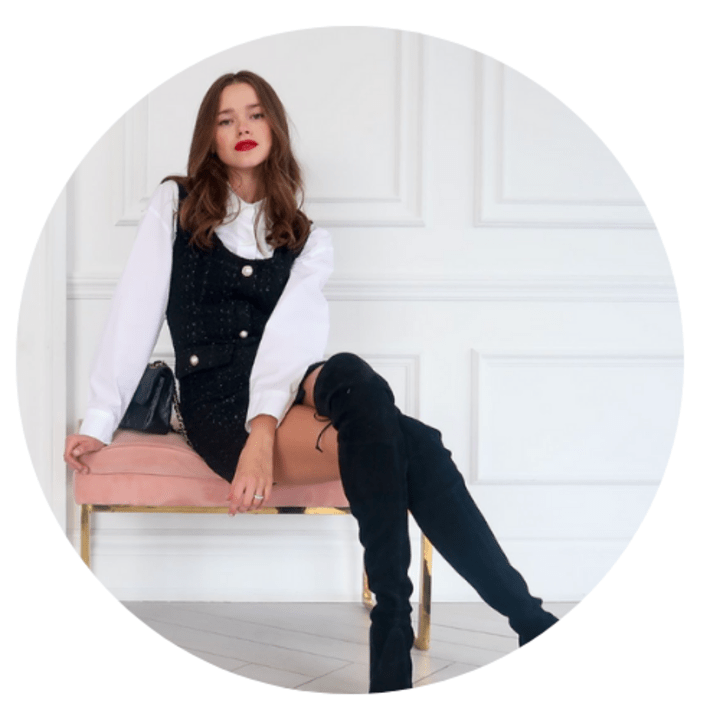 Valeria Lipovetsky is a former model turned motivator, mom and content creator. She has a diploma in Holistic Nutrition and shares her expert tips on health and nutrition as well as what life as a mom and business owner is like. She shares her chic and effortless style and tips daily to her 1.5M+ followers on Instagram and YouTube. Personally, I love watching her Vlogs on YouTube where she is always authentic to herself and her values (and shares behind the scenes with her adorable 3 children).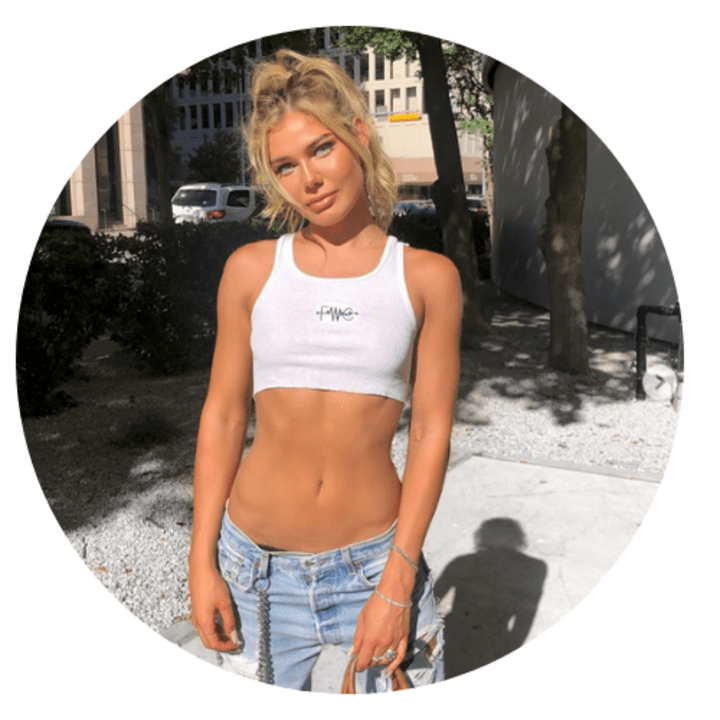 Cambrie Schroeder is a model, influencer and health entrepreneur. She started her company, Fit With Cambrie, when she was just 15 years old. She uses social media to share messages of self-love and positvity while also sharing with her young female audience ways to eat healthier, exercise and live overall healthier lifestyles. Fit With Cambrie offers nutrition products like protein powder and greens powder (great for adding to a smoothie or muffin recipe), pop-up workout classes, and healthy eating recipe guides. If you're looking for someone to follow for messages of self-love, positivity, and easy, healthy tips, she's your go-to girl.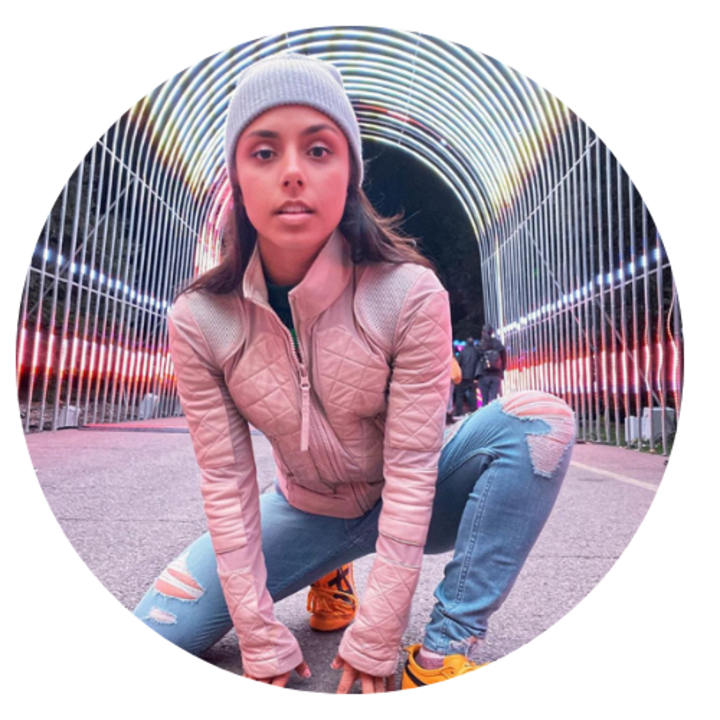 Michelle Khare is an entrepreneur, YouTuber, actor and extreme lifestyle enthusiast. On her YouTube channel she challenges her 1.8M+ viewers to think differently about the world around them and to pursue their seemingly impossible dreams in life as she does the same- whether it's being put through a Marine boot camp or entering a beauty pageant. Michelle was a Streamy Nominee for Best Unscripted Series and was a Short Award finalist for YouTuber of the year. I met Michelle back in 2018 when she was filming her YouTube video "I Competed In A Beauty Pageant For The First Time (PART 2)", and she is truly one of the kindest, most curious and fearless women I've met!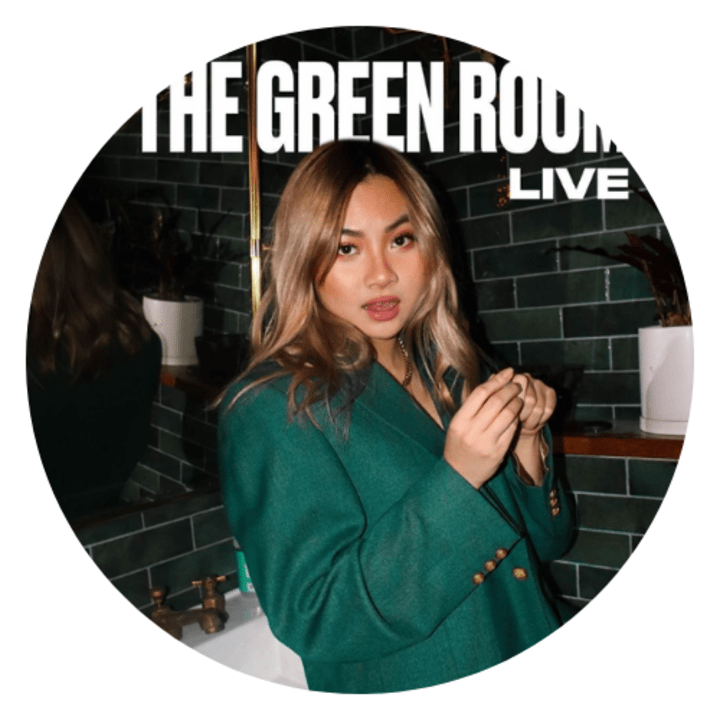 Jade Darmawangsa is a teenage entrepreneur and YouTuber. Her company, PBJ (which cleverly stands for Personal Branding Journey although it's logo is reminiscent of the sandwich) helps creators build communication via text. Jade has also built her YouTube audience to over 300K+ subscribers where she shares realistic advice on how to grow on each social platform and dominate this whole social media thing. Her "darmanation" loves her for her real and honest advice that she offers on the Ask Jade Show where she answers direct questions about marketing and social media from her audience. If you're looking for someone with high energy to hype you up about finally creating that YouTube channel you've been wanting to start, you should definitely give Jade a follow!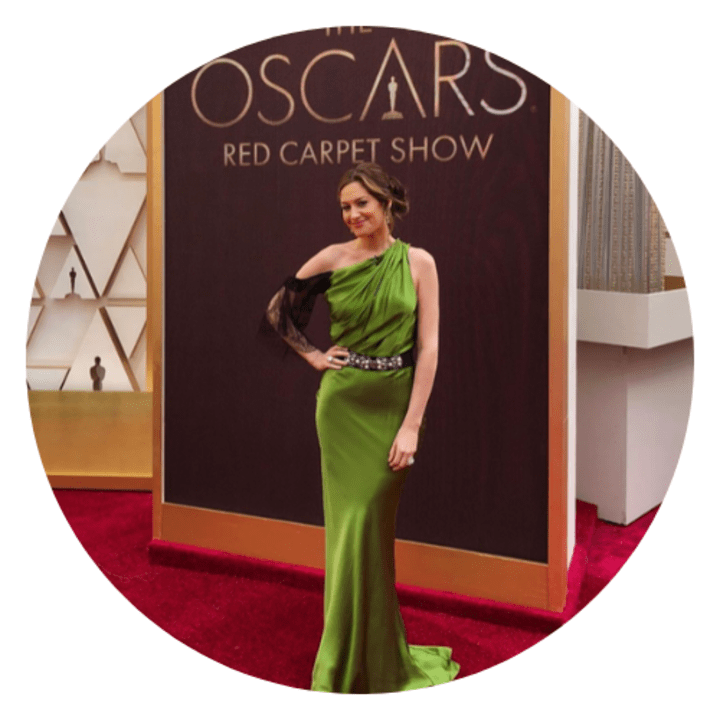 Elizabeth Wagmeister is the senior correspondent at Variety and was a co-host on Fox's Page Six TV. In 2019 she was named one of Forbes 30 under 30 and spent the beginning of 2020 reporting from the (not-so-glamourous) courtroom of the Harvey Weinstein trial providing breaking coverage at each point in the trial. When she isn't covering the latest in entertainment news, you can find her cooking up healthy recipes and sharing them on Instagram Stories! I've looked up to Elizabeth in many ways, but especially her ability to balance a demanding and successful career while also maintaining a healthy & happy lifestyle.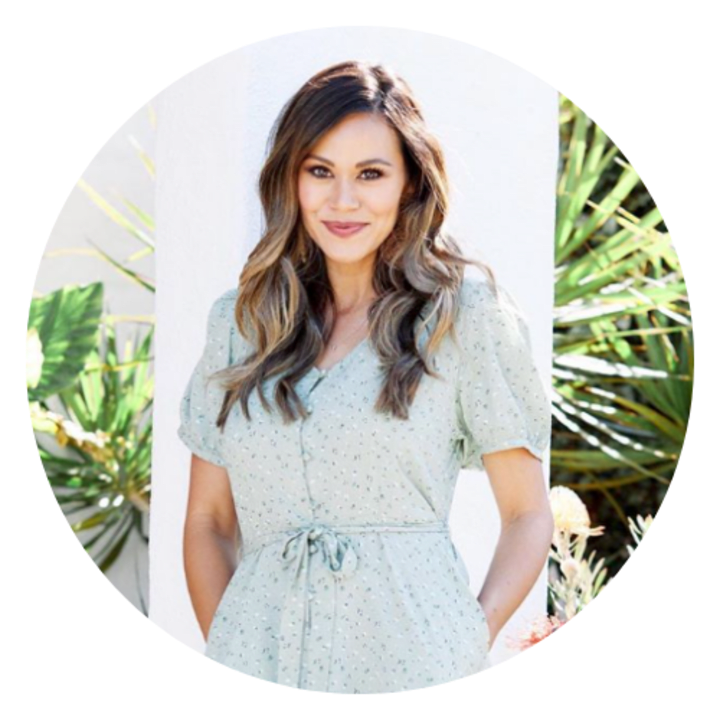 Brandi Milloy-Simon is a food, lifestyle & parenting expert. She is the co-creator of the Momhood Show, a podcast & community built to empower moms and their journey. She was previously the host of POPSUGAR Food's YouTube channel where she shared recipes like "Giant Ice Cream Sandwich" and "Green Tea Kit Kat Bars" to their 1.1M+ subscribers. Viewers fell in love with Brandi's upbeat and cheerful personality as well as her creativity in crafting up some of the sweetest recipes! Brandi shares easy and delicious recipes as well as happy and healthy lifestyle tips.
7. Alana Hosn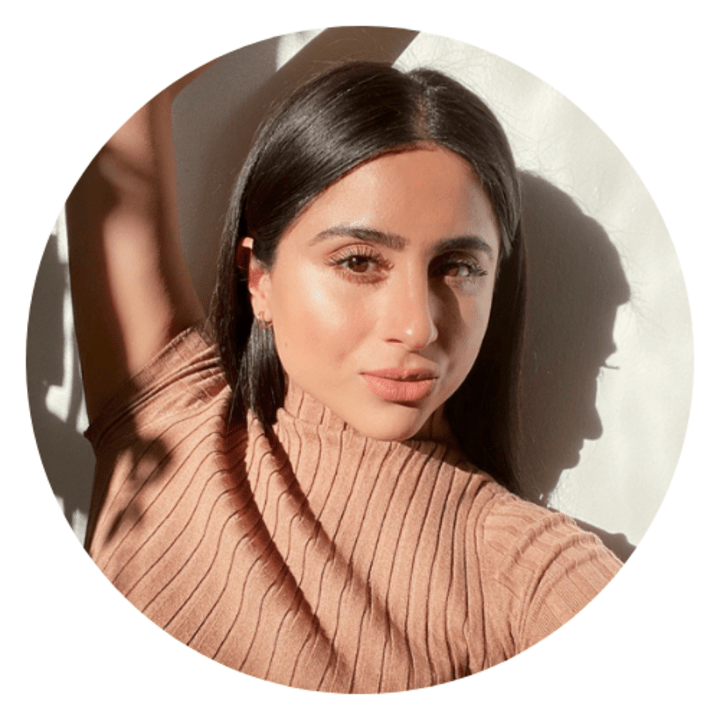 Alana is an editorial writer and content creator who shares her ultra chic style and health conscious recipes. Her recipes include a gut healing soup, turmeric poached eggs, and healthy hacks to add more nutrients to your smoothie. What I love about following Alana on Instagram is that her whole feed is captured in what looks like dreamy sunset (or maybe sunrise?) lighting that makes everything appear just a little more chic.
Savannah is an amazing singer, model and actress. She is currently a resident singer at Rose Rabbit Lie and Fantasy Luxor in Las Vegas. She maintains a healthy lifestyle and has won multiple fitness competitions and beauty pageants. What I love about Savannah is that she is open and real about her struggles with finding her way in the often-confusing world of entertainment. She recently shared her story about how she secured her residencies at some of the top entertainment venues in Las Vegas and was bold in sharing all of the calculated risks she took. If you're looking for major fitness inspiration and ambition, look no further!
Sarah Pendrick is the founder of GirlTalk Network, one of the fastest growing female empowerment communities, both online and offline. She promotes a message of women supporting women and puts on events around the year to bring women together. She shares positive and uplifting messages both on social media and in real life. If you're looking for a place to connect with like-minded women, take a look at Sarah's Instagram and the GirlTalkNetwork.
10. Jezlan Moyet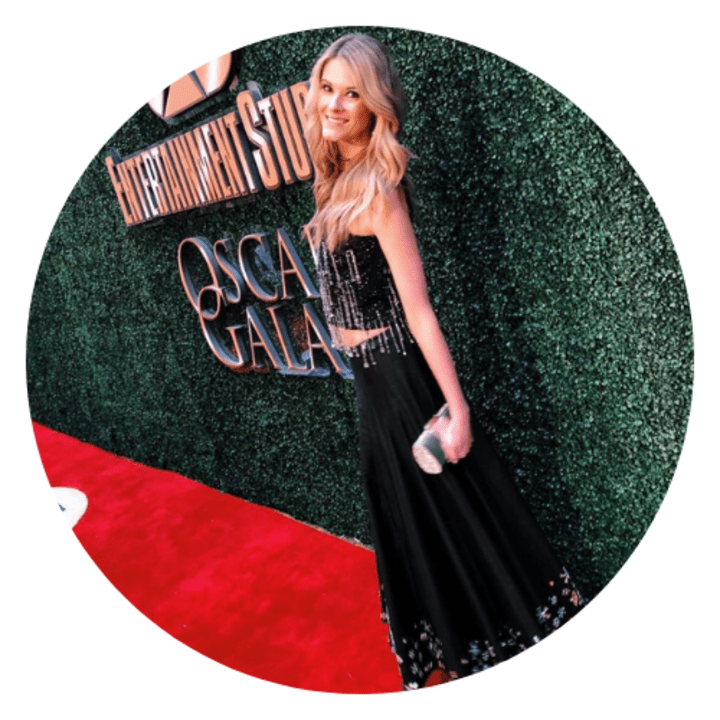 Jezlan is the co-founder of EverTalk TV, America's First Live Streaming Talk Show Network, and the founder of Moyet Rose. She is a runway model turned entrepreneur and one of the most positive and ambitious ladies I've met. She's interviewed over 3,000 guests on the EverTalk TV Network and covered high profile events like the Daytime Emmy's. Now, her new brand of rose is making it's way onto the menu of LA's top restaurants like the famous Craig's in West Hollywood. If you're looking for someone to follow who can inspire, empower and entertain, then look no further.