1 on 1 with Musically gifted Jerome Renard
1 on 1 with Musically gifted Jerome Renard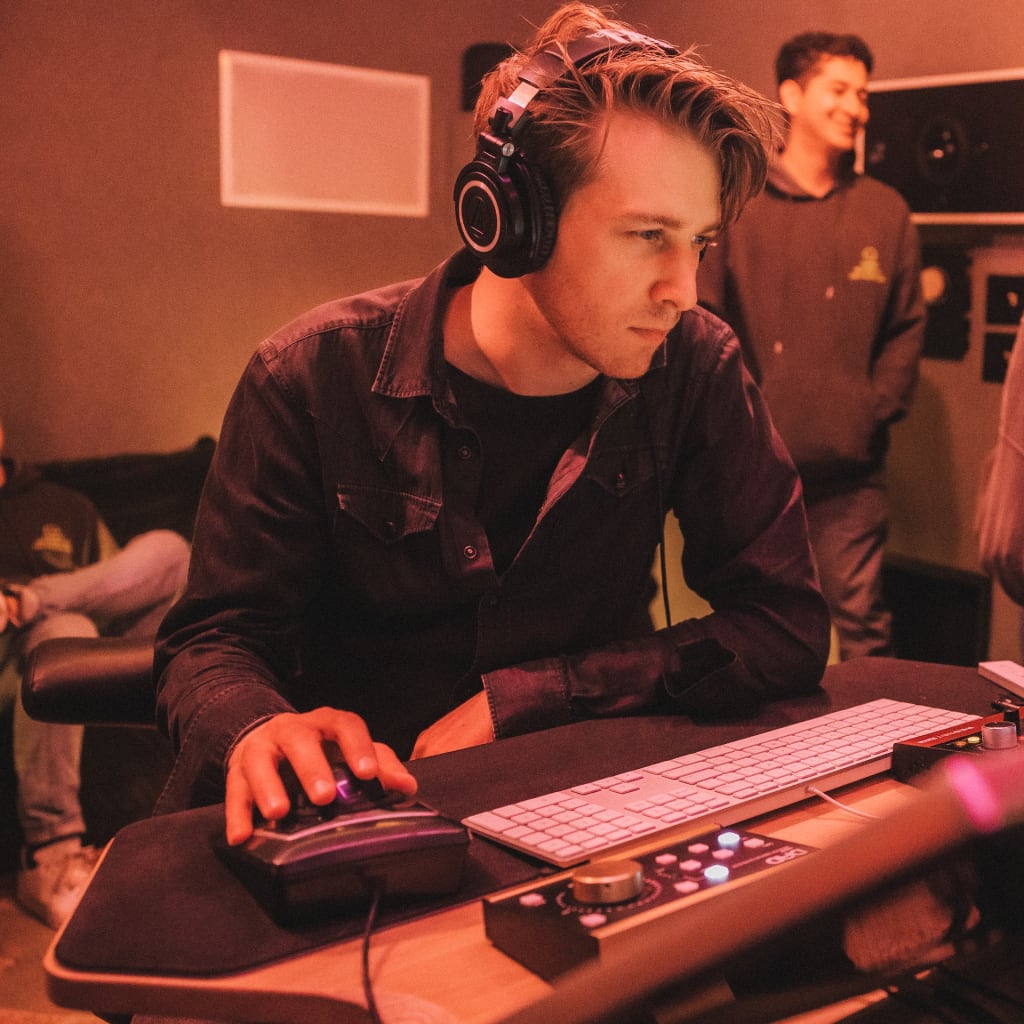 What's your name and your story?
My name is Jerome Renard and I'm a mixing engineer working on pop and mainstream music across the globe.
I was born in Belgium, and started my journey in a recording studio as a curious 16yo kid pushing every button and fader I could get my hands on.
Since then, I've been in a studio almost every day working with some of the top producers, composers, and artists, which gave me the opportunity to develop my ear with professionals.
I got out of Belgium, worked in Paris, London, Bristol, and 5 years ago settled down in Los Angeles. Now I'm running my own business, and working with artists in more than 40 countries.
Why do you love mixing?
It's all about the connection. I make sure that you can feel the emotion of the song, and also enjoy the sound of it. For me it's a pair that always goes together.
Being a food lover and cooking from an early age, I often say that mixing and cooking are really similar. It's all about creating a balance to bring out the best of each part. There's the sensibility of each element, the feelings you get each moment, and the impact it leaves when it's over. From the initial second you hear the record, until the last, everything matters. It has to be polished and make you feel something. When it all comes together, it's the most rewarding experience.
What makes you different as a mixing engineer?
I want to feel something; to be on a journey. And if I'm in love with the song, the audience is going to as well. I see my job as a mixer as making sure that we bring out the fragility and uniqueness out of the singer, and also expressing the emotion through movement in the instrumentation and adding effects to create an environment, or a space. I want everyone to feel something when they listen to the song. It's all about moving energy and emotion.
What do you bring to the music world?
I always say that there are two sides to what I do. The technical side, and the emotional side. The technical side is the precision -The "how do I make these sounds work together". It's about balancing the instruments across the whole spectrum, making sure we can hear every instrument and the vocalist clearly, and creating a really lush and engaging sound for a record. Cause, let's be honest, if a record does NOT sound good, do you enjoy listening to it? And then, there's the emotional side of the song, the human side -The "I am in love with this song and want everyone to feel the same". Here it's more about underlying elements in the song, making sure it breathes, and that something is happening.
Where do you see yourself in 5 years?
I'm not a big fan of sharing my goals, because I see them as a challenge with myself and not something to broadcast. I'm confident in the work that I do, and I am planning to always keep increasing the quality over the years. If I pull off what I'm planning, you'll hear about it.
What do you want to accomplish in life?
I want to be a pioneer. Engineers have been pushing the boundaries of sound for the last 30 years, and I want to take things a step further than anyone else has before. I want to accomplish things no one has ever done and continue to carry the torch to the next generation. Life is about inspiring others.
Instagram https://www.instagram.com/jeromerenard.mixing/
Website https://jerome-renard.com/
Email: [email protected]
About the Creator
Jason James is an American journalist Andrew writer from Miami, Florida that specializes in covering the entertainment industry.
Reader insights
Be the first to share your insights about this piece.
Add your insights