Weddings on a Budget
How You Can Save Money On Your Special Day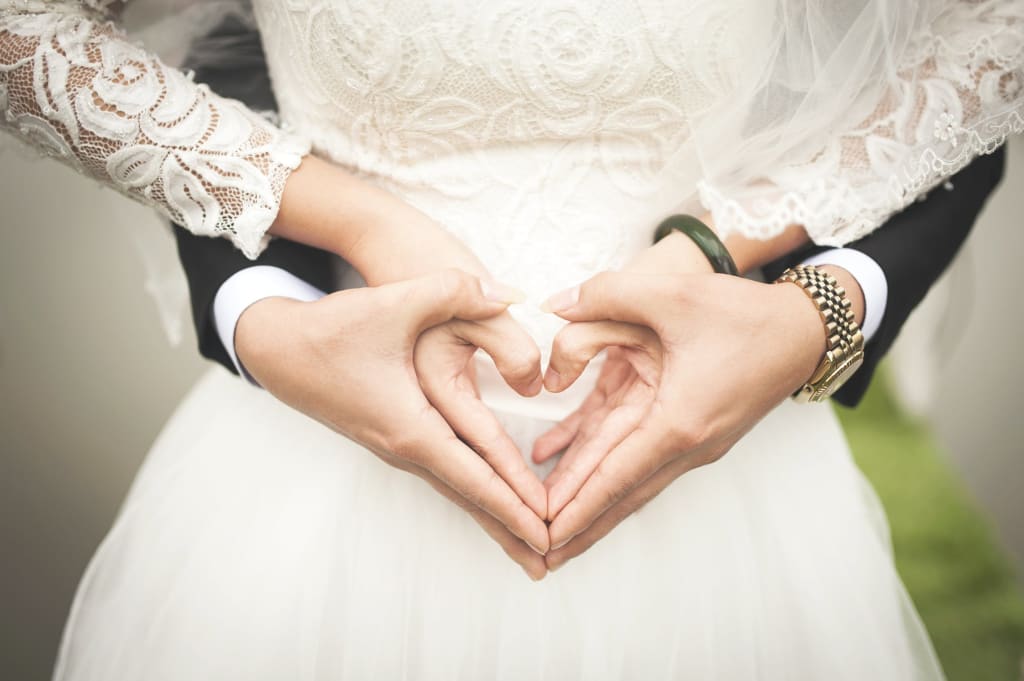 Everyone loves a wedding. Perhaps, though, apart from the poor souls that have to pay for it all. Weddings and marriages are joyous occasions, and there is a whole industry out there which is dedicated to making your special day extra special. However, costs can soon spiral, and before you know it, you could be spending thousands. So what can you do to make sure your costs aren't too steep for the big day?
Stick to a Clothing Budget
You will obviously want to look the part for the special occasion, and you have every right to spend big on your dress or suit. However, these things can be really expensive, and especially when you factor into it a change of outfit for your evening reception, then costs could start to mount. It's best to try and save where you can, so whilst you can't rewear a wedding dress for any other occasion, you can almost definitely reuse an evening gown. Also, for men, it's much easier to get a suit that you can re-appropriate for another time. At the same time though, you don't want to be paying the earth for all of this. That's where sites like Discount Promo Codes come in. They have vouchers from a whole host of retailers such as The White Company, Moss Bros and Madeleine, meaning you can make great savings on all your clothing needs.
Call In All Your Favours
There are so many little nit-picky bits that you need to consider for your wedding day, and if you pay to get someone in for every single one of them, then costs can start to mount. If you know people who can help out, be it friends or family members with specific skills, then try to get them involved. Whilst this shouldn't be an excuse to get people to do things for free because 'it's your special day', you can often find that family can be willing to offer their services for free, and many friends with professional services can charge below the market rate for their time and expertise.
If you know a local band, ask them to perform at your reception. If you know a local cake maker, try to blag a favour. If you have a family member who's a dab hand at art, get them to put together the seat plan. If you know a photographer, drop them a message. Alternately, you could decide, if you have a bit of time, to take on a few things yourself. Take a look at these wedding hacks that will make your wedding planning a lot easier.
Ditch the Free Bar
It's probably something that could make you unpopular with your guests, but this day isn't about them, it's about you. It would be good courtesy to offer all your guests one free drink, but by not having a free bar you can save so much money, especially if you or your significant other has a few thirsty friends. If you're already providing your wedding guests with a free three-course meal, you shouldn't feel too bad about not having a free bar. Here are both sides of the argument, so you can see which side you stand on.
However, if you are still feeling a little bit of guilt, There are certain things you can do to offset the guest's potential unhappiness. One thing that is dying out somewhat is the traditional wedding gift list, so you could truncate that, or swap it out for something less time-consuming for your guests. This article posted in the Metro says the usual kitchen items which are a mainstay of traditional gift lists are dying out as more and more couples are cohabiting before marriage, not needing all these things. The writer suggests alternatives, which brings us on to...
Honeymoon Contributions
It's not just your wedding that will cost. If you're planning on going off on holiday after your big day, that will be expensive too. Getting a cash contribution from your guests would be much easier for them to organise, and be much better for you to receive, as, in theory, contributions will go to your honeymoon, but if you still have money left over, it can go to offsetting some of your wedding costs.
So those are just a few things that you could do to curb your wedding costs. There are so many things a traditional wedding has that modern weddings can sometimes circumvent without anything feeling missing, so be sure to ask yourself when you look through your wedding plan: 'Do we really need that?'