Top 11 Wedding Registry Sites You Should Use
With all the decisions about invitations, food, the DJ, and the dress, you don't immediately stop to think about which wedding registry sites to sign up with—but you should. Newlyweds need the necessities.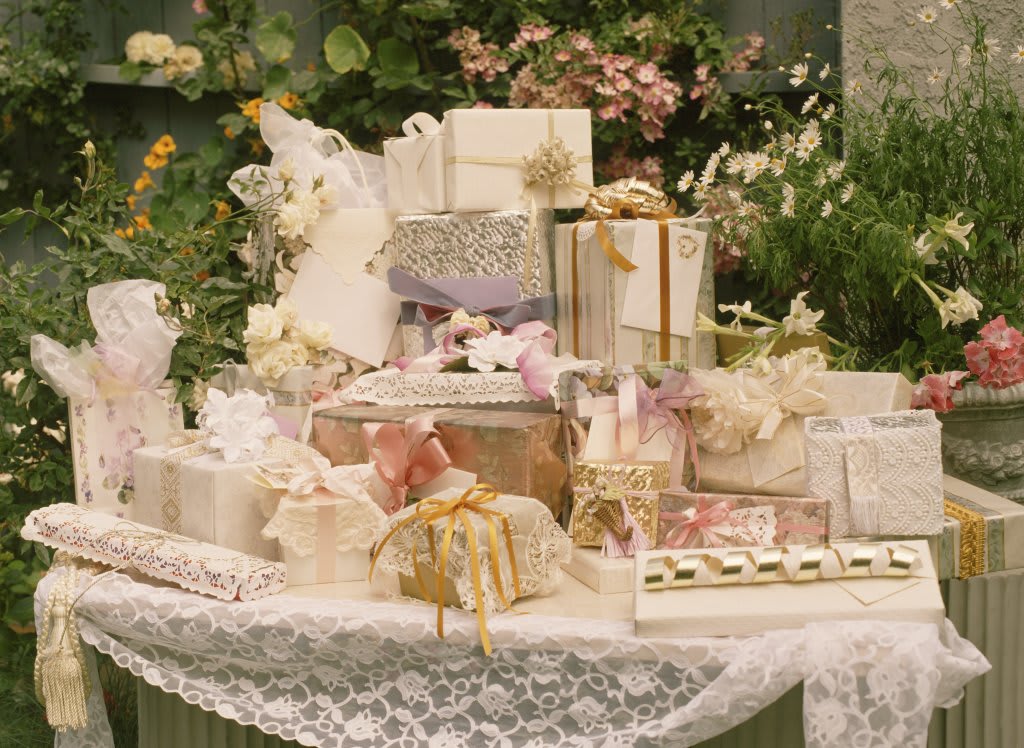 In all the hustle and bustle of wedding planning; from figuring out how to choose the perfect wedding dress to deciding on wedding photo ideas to try, signing up on wedding registry sites and registering at your favorite stores may not top your to-do list. It's vital to make space for the task, however. Not only do you need accessories, essentials, and furnishings for the dream home you share with your new spouse, but this is also the chance for the two of you to pick out home decor and housewares as a couple.
The registry sites you decide on will depend on the items you need, as well as what you want—some couples prefer cash, while others ask their guests to contribute to the honeymoon, whether it be in Hawaii, or one of the other best honeymoon destinations ever. You won't have any trouble finding the perfect registries, but it will probably be difficult to restrain yourself from requesting the entire inventory from your favorite stores.
Amazon: One of Today's Go-To Wedding Registry Sites
It's such a millennial thing to do, registering at Amazon, but can you think of anything better? Amazon.com is the perfect one-stop shop for couples who want items from a variety of retailers. It doesn't make sense to register at dozens of shops. On the contrary, that's a time-wasting task, and you don't have the luxury of time while you plan your wedding. Not to mention, spreading your registry around to more than a couple of stores is bound to confuse your guests.
Another bonus is that Amazon allows you to add items to your registry from other online stores. While it's unlikely that you won't discover everything you want somewhere on Amazon, the site offers a universal registry. You won't have to give up on a piece of decor or a kitchen appliance that you love just because it's at another shop.
Wayfair: They've Got Just What You Need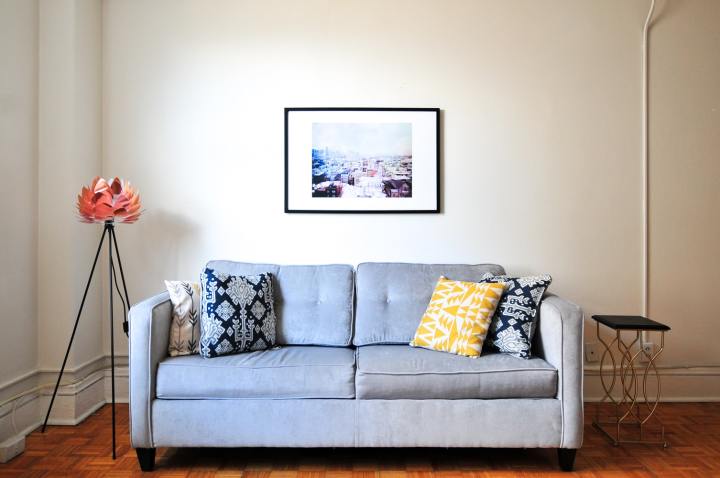 The jingle doesn't lie. Wayfair offers an array of brands that home décor enthusiasts—and newlyweds—can't get enough of. You can outfit your kitchen, furnish any room in your new home, and decorate with to-die-for accents that bring together your aesthetic. Not only that, but Wayfair aims to make it easier for brides—and grooms—to uncover what they want without searching forever. The e-commerce site puts together specially curated collections for brides to browse.
The shop allows group gifts, as well. That option means that you can pick out pricier items, guilt-free. Guests can go in on expensive or extravagant gifts with one another. Now, let's say that there are gifts left on your list after the wedding, and you coveted those items most of all. Wayfair is also one of the wedding registry sites that offer a completion discount. Once the "I dos" are all said and done, the store lets you take 10% off any of the products remaining on your registry.
Bed, Bath & Beyond—and Brides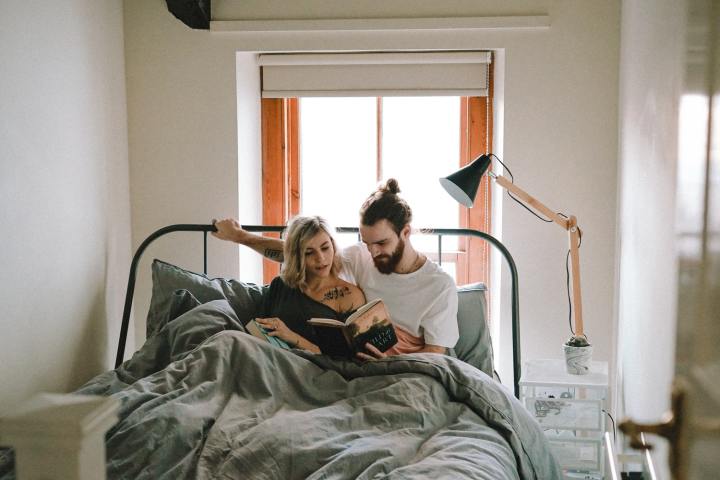 Who doesn't adore Bed, Bath & Beyond? You have the ability to register in the store, although it's less tempting to do it through the site, so you don't buy up the items you're there to pick out for the gift list. It's the perfect place to register for linens and bedding, of course, and there's a variety of bathroom décor, as well. However, you can also snag appliances and housewares, which you'll most certainly need.
The price points are just as varied, a fact that will please your guests. Anyone who shops for your registry in the store will receive help from a consultant to choose an unforgettable wedding present. Even better, Bed, Bath & Beyond also comes through with a discount on any gifts that remain on the registry.
The Target Temptation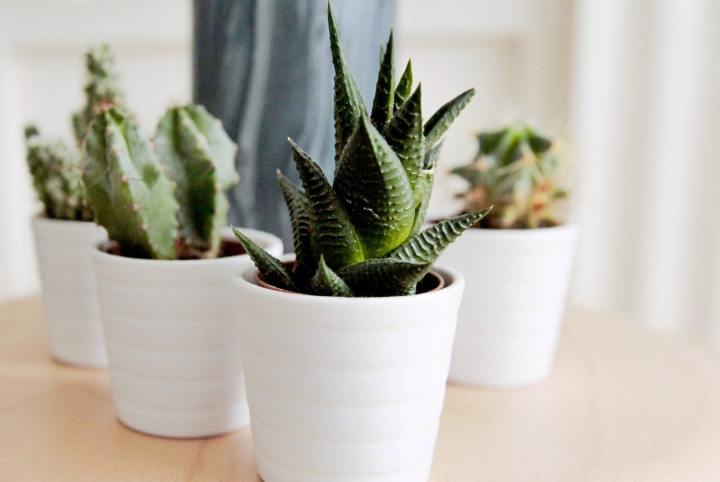 Is anyone surprised to learn that Target is one of today's most popular wedding registry sites? Target—Tarjet if you're feeling fancy—has everything for everyone, and the merchandise available both in-store and online is chic. That's no shocker, either. The store's evolution is well-documented, not to mention undeniable. Who doesn't want designer style for less?
Browse online, in the store, and via the store's mobile app, which you can also use to scan items for your registry. From Kitchen-Aid stand mixers to divine dinnerware, you can fill your kitchen cabinets and decorate the whole room. You'll find furniture for any space, from the living room to the patio, or you can round out your registry with tech gadgets. Target allows multiple guests to go in on substantial gifts, and as for you and your new husband or wife, you can take 15% off the gifts left on your list.
Decorate Your House in West Elm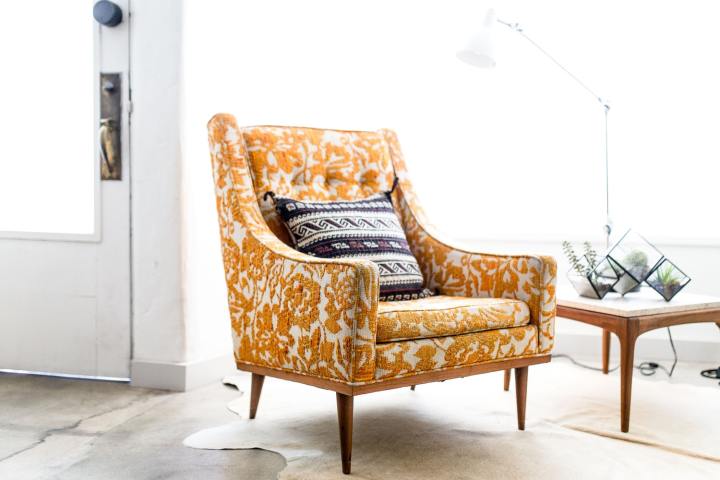 West Elm has long been one of the most favored wedding registry sites among couples who are eager to furnish their matrimonial homes together. The merchandise is tasteful and timeless, but not dull or staid. This is where you register when you want to receive dinnerware, tabletop essentials, and housewares that will last you for years. West Elm is another store that allows you to buy the gifts on your registry at a discount.
MyRegistry Brings Boutique Appeal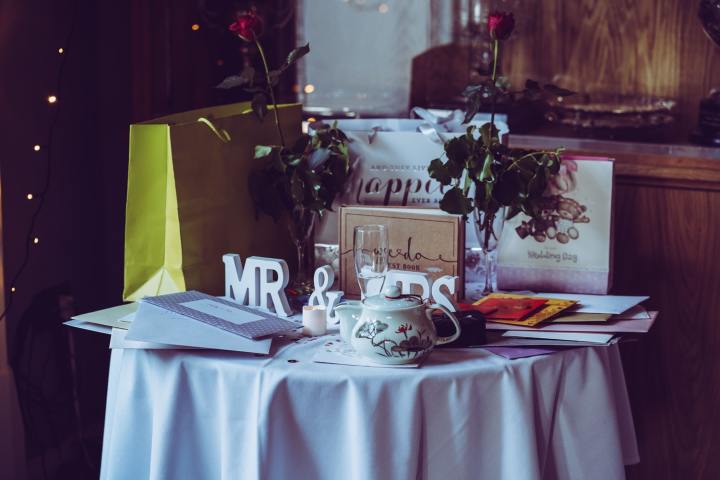 Are you a one-of-a-kind couple? You might think that all the top wedding registry sites revolve around well-known retailers, but MyRegistry is all about the boutique experience. Add gifts from the online shops and boutiques you love, but don't limit yourself. This registry makes it possible to ask for non-material gifts. For example, you can register for a couples' cooking lesson, horseback riding sessions, or foreign language classes.
Blueprint Registry: The All-Inclusive Registry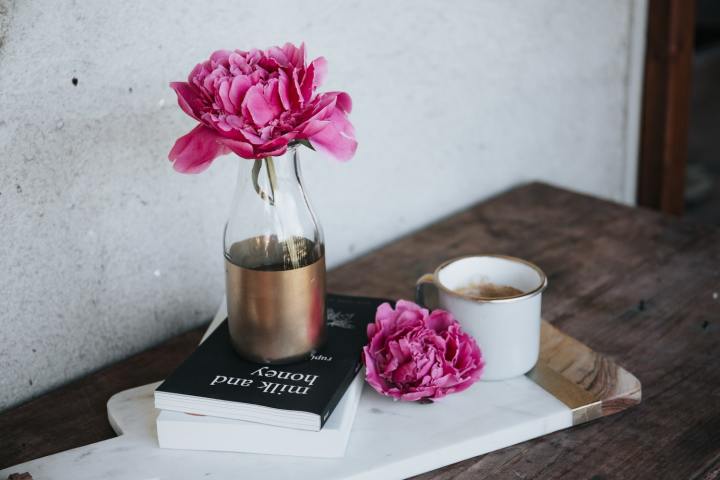 Blueprint Registry provides a blueprint of possible gift ideas for every room in your home. The registry fee is low, and the prices are competitive, which is great for your guests. It's an excellent online wedding registry because you can snag the items you want from different online stores. So, if you're craving items from Amazon, Target, and West Elm, for example, you can add gifts from any of those stores onto your Blueprint registry.
Of course, you can merely add gifts from those curated blueprints, too. At the very least, it's helpful to have a list of what to put on your registry. First-time newlyweds aren't always aware of everything they need.
Tendr: For the Money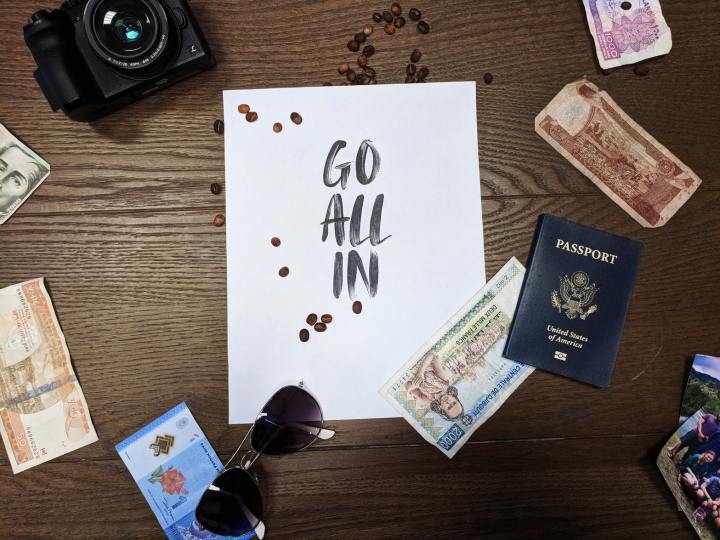 Are you more interested in cash gifts than merchandise or home goods? Nothing wrong with that. Cash is often the one and only gift that newlyweds need to start their lives together. Tendr is one of the top wedding registry sites for receiving monetary donations. The site eases the guilt of asking for money by helping you to design a lovely, visually appealing registry, along with thank-you notes to express your gratitude.
Crate & Barrel for Quirky Tastes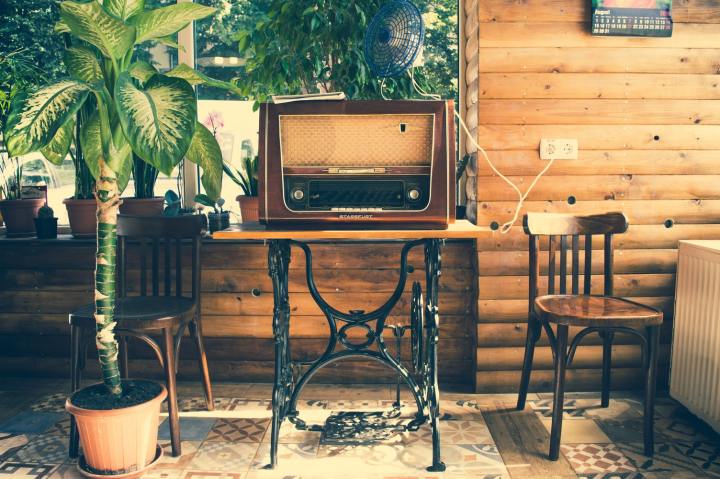 Are you a quirky couple? Then you have to head to Crate & Barrel. You get special gifts just for signing up, which is a lovely gesture. To outfit your new house or apartment with modern furniture, sleek and tasteful housewares, and dynamic décor, you needn't look anywhere else. You'll also find all of the essentials you need to entertain as a newly married couple. It's a bit more affordable than West Elm, but the vibe is somewhat the same. Guests on a budget can easily shop there, plus they can ship their gifts to you at no cost.
Honeyfund Helps with the Honeymoon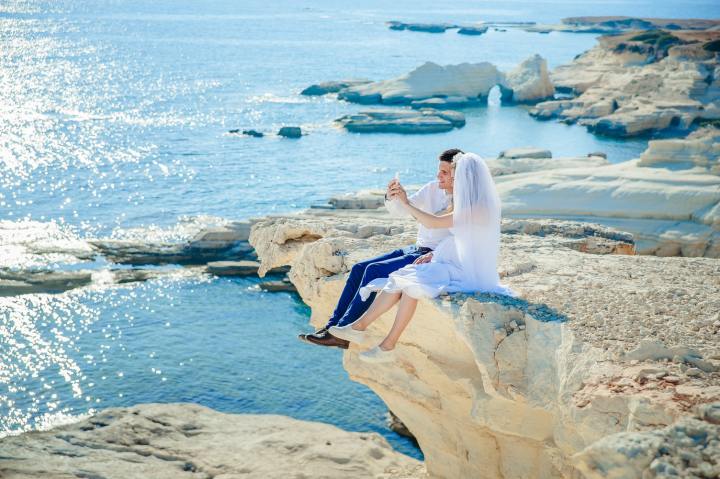 Plenty of couples dream of a magnificent, memorable honeymoon, but they have trouble affording it after the cost of the wedding. Does that sound like you? Then simply sign up with Honeyfund and request honeymoon funds instead of material gifts. Technically, this is a cash gift, too, but Honeyfund is set up in such a way that you can tell your guests exactly what they're paying for, e.g., a first-class upgrade, a visit to the Louvre, or a snorkeling session. Direct guests toward your Honeyfund via your wedding website rather than your invitations.
Pottery Barn Will Monogram Your Life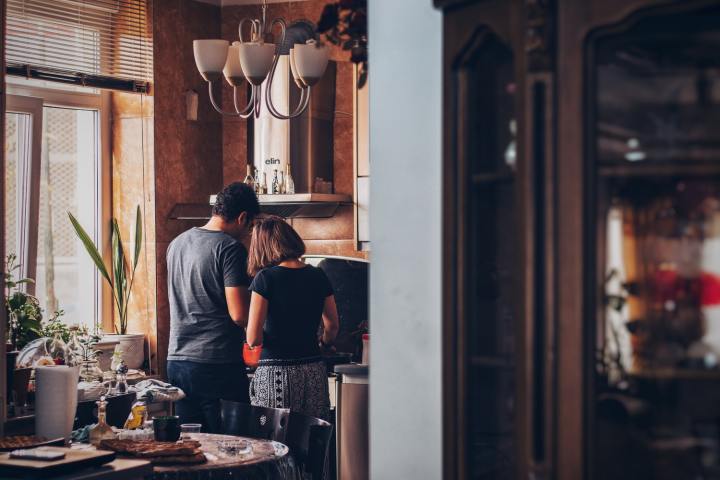 The furniture and furnishings at Pottery Barn are low-key, laid-back, and relaxed, but they never sacrifice style. This is a go-to spot for couples with a Bohemian vibe. It's also ideal for newlyweds who love monograms. You can get your new initials placed on nearly any items from Pottery Barn, so get ready to stamp all of your housewares. Shop within six months of your wedding, and you can get the remaining items at a discount.
As you research and consider different wedding registry sites, the thing to remember is that you're choosing gifts based on your future together. The two of you should go through the process of picking out items side-by-side. Picture the life you want to build and work from there. Forget about the old traditions. A wedding gift can come in the form of a present, an experience, or cash. The sentiment matters more, and the celebration of two people in love.
gifts and registry