Best Honeymoon Locations Ever
Choosing the best honeymoon location can create a once in a lifetime opportunity to see the world and experience a romantic trip together.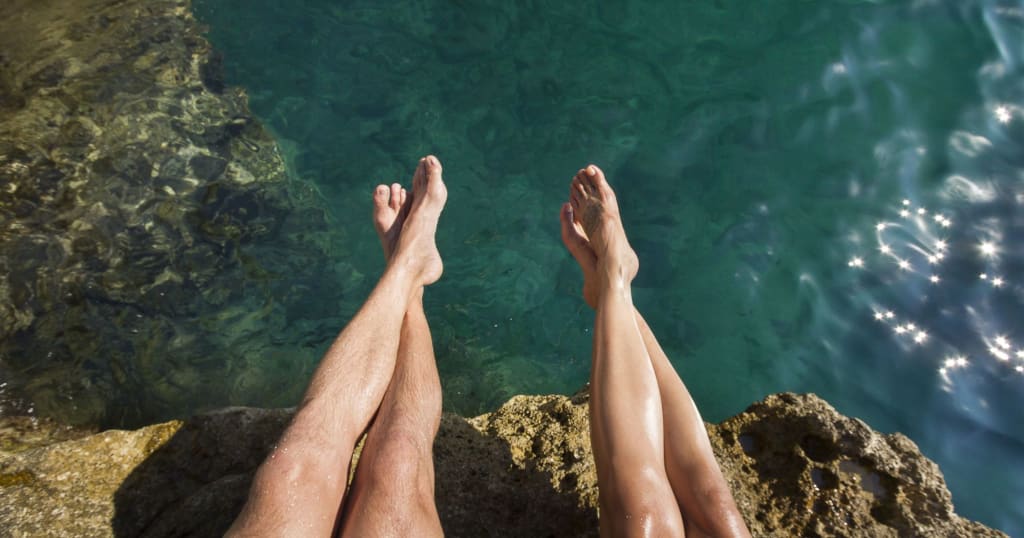 There was a time in history where honeymooners never left the house. In the 19th century, a honeymoon was a month-long period of time after the wedding where couples would just get to know one another at home, without working or having to do much. However, honeymoons have changed over the year, and now they're seen as an opportunity to travel the world with your sweetie.
In many cases, honeymoons are just one of those moments that are "once in a lifetime" opportunities to see the world and just experience a really romantic trip together. To get the most out of this kind of trip, you need to choose the one of the best honeymoon locations for your budget. Here are some unique picks that will give you incredible memories and an amazing value.
Lanai, Hawaii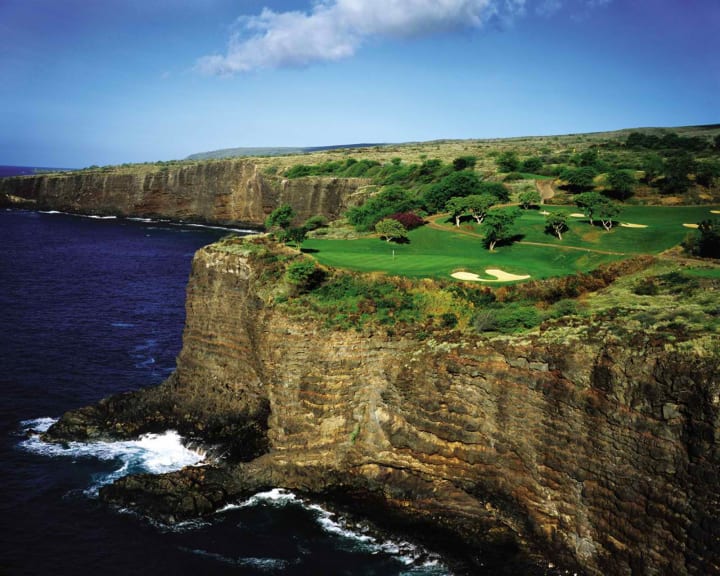 Lanai is one of those island destinations that's affordable, still in the United States, and seemingly designed to be romance-ready. The lucky couple that chooses a resort here get to enjoy awesome restaurants, as well as the option to go to adults-only resorts like the Four Seasons Lanai.
Depending on which resort you choose, you can get amenities like an in-room iPad air, jacuzzi passes, or even free entrance to lava rock grottos as part of your included package. Better still, no matter where you go, the island beaches make it easy for you to soak up sun, sea, and sand.
For fans of island beauty who don't enjoy passport filing, this might be one of the best honeymoon locations money can buy.
Amsterdam, Netherlands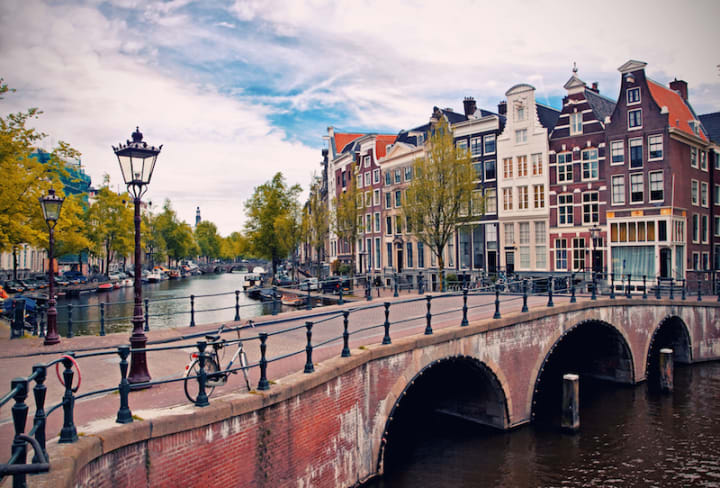 Between Amsterdam's beautiful scenery and the notoriously wild Red Light District, it's easy to see why this European destination has become a favorite among couples who want to honeymoon in an edgy, urban, and sophisticated location abroad.
Great restaurants and cannabis cafes are easy to find here, even if you're on a budget. Additionally, ravers may want to check out the local nightlife as well as some of the bigger festivals thrown on the outskirts of this city.
If old school island resorts aren't the kind of option you're prone to picking, then this city is a great option. If you're a raver, a beer fan, or a pothead, this is definitely one of the most best honeymoon locations you can choose.
Bora Bora, Tahiti
A new-ish favorite of the travel industry, the remote island of Bora Bora has a ton of resorts that are exclusively dedicated to honeymooners who want to unwind in island luxury. Moreover, this is the birthplace of the overwater bungalow - a staple among exotic travel fans.
If you literally want an island of your own, but don't have the budget to go rent an island, then Bora Bora's many overwater bungalows may give you a little taste of that island glitz at a small portion of the price.
Arosa, Switzerland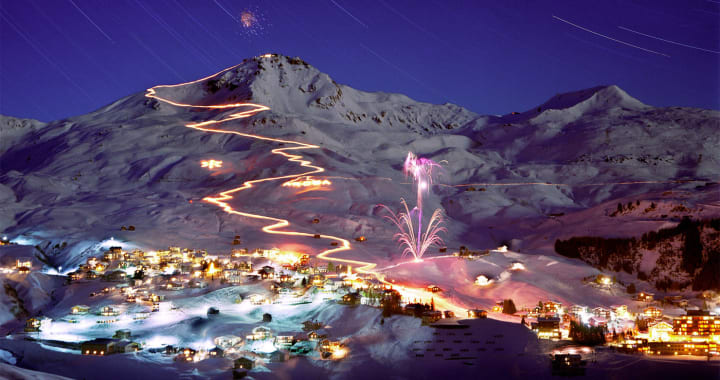 Beaches might not be your thing- and that's totally okay! If you're more of a "mountain person" than a "surf person," then going to the Swiss Alps for your honeymoon may be a better option. One of the most beautiful destinations for honeymooners who love hiking, skiing, horseback riding, and of course, Swiss chocolates.
Arosa has become a favorite for its wellness-focused destinations, as well as its Tschuggen Hotel. This luxury resort has its own railway system designed to give you great views and get you to different sections of the mountain in a pinch.
Spas, cozy cabins, and fresh mountain air would make any honeymooning couple feel frisky, don't you think?
Jamaica, Caribbean Islands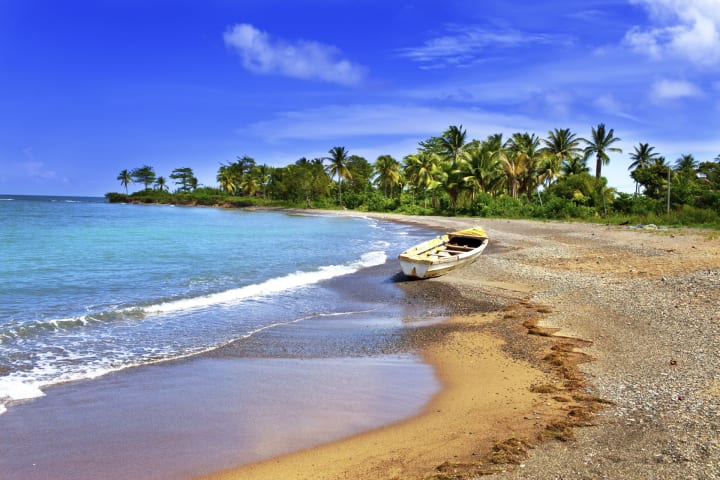 The entire country of Jamaica has become a honeymoon hotspot for decades - and rightfully so. This gorgeous island destination has an entire economy based on honeymoon hotels, resorts, and all-inclusive tourist venues.
In terms of budget, Jamaican resorts tend to be high luxury, but medium budget. You won't have to deal with spending tens of thousands of dollars for a great honeymoon here. Even though the island beaches are good enough, most resorts will also have infinity pools, overwater bungalows, jacuzzis, spas, and other amenities that give you plenty of bathing options.
Is it a classic choice? Absolutely. But, classic doesn't mean bad by any choice. After all, there's a good reason why travel agents swear on Jamaica being one of the best honeymoon locations out there.
Aspen, Colorado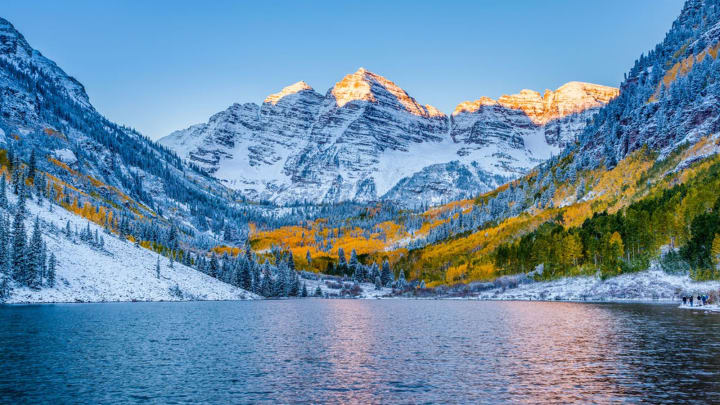 If you don't like the idea of having to gather up passports to travel the world for your honeymoon, then maybe something more American would suffice? Aspen, known for its famous resorts and ski-ready mountains, offers plenty of packaged options for honeymooners of every budget.
The best part about Aspen is that it's located right on the Rocky Mountains, which gives you great views, awesome biking trails, luxury ski resorts, and of course, notoriously good dining options.
Bali, Indonesia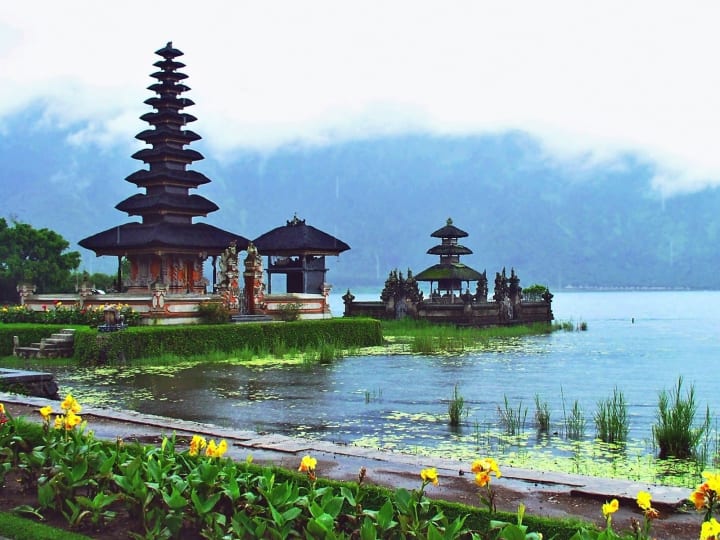 If you're a fan of picking travel destinations that are known for being super exotic, then perhaps Bali is a better honeymoon option for you. This Southeast Asian country is known for having absolutely incredible resorts at a very affordable price.
This beautiful island nation is chock-full of Hindu temples, cultural hotspots, and amazing restaurants that give you a glimpse into a breathtaking culture. So, anthropologists will love this awesome destination, if only for the experiences it offers.
Spas, mouthwateringly good food, and the opportunity to spot rare animals you'll never see stateside make this a great option for couples who want to see something different.
Reykjavik, Iceland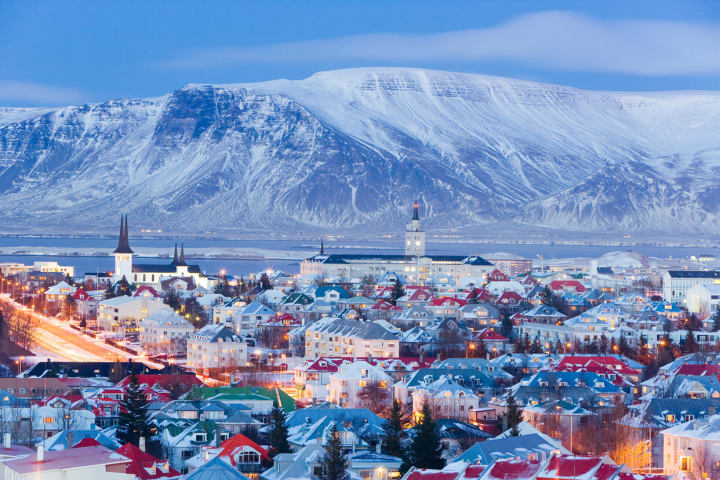 Most people really don't think of Iceland as a honeymoon destination due to its frigid temperatures and the fact that most people just assume that honeymooning has to do with mountains or beach resorts. But, pay no mind to them.
This Northern city is an incredibly romantic destination that has plenty of luxury hotels, loads of excellent views, and tons of fun things to do. Hiking, fishing, spa-hopping, and checking out Icelandic culture are only the tip of the iceberg here.
Oh, and this city also tends to be a good place to view the Northern Lights - so there's that, too. For people who enjoy a more unique twist on romantic settings, this is the best honeymoon location they can consider, if only because it's so beautifully quirky.
couples travel
list
Ossiana Tepfenhart is a writer based out of New Jersey. This is her work account. She loves gifts and tips, so if you like something, tip her!
Receive stories by Ossiana Tepfenhart in

your feed