Three Vendors Will Make OR Break Your Wedding
Just 3 vendors are considered the most important for your wedding, and how you remember your big day depends highly on them.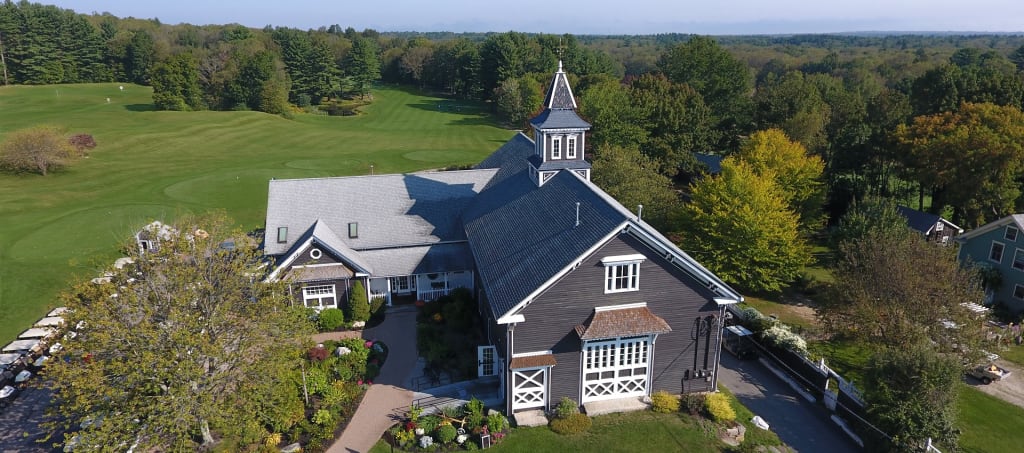 In this story, I will discuss a recent conversation I had with a wedding coordinator at a venue. This topic of these three key vendors is nothing new, but is definitely something that every couple should know when planning a wedding.
Wedding Vendor Preface
As a full time wedding and event DJ, you might think that I am biased as I write this story, but in reality, like many other full time wedding vendors, I want to help people have a great wedding, not a terrible one.
The Conversation With Kayla
Some venue tours I go to are bland and the coordinator wants me in and out of the door, this one was not that, Kayla was happy to chat and wanted to make sure I got all the info I needed. A few key points came up during our conversation:
a horror story of a terrible DJ
telling people about the 3 vendors that people will remember
telling people that good vendors will cost money, and not to skimp on those vendors
The Vendors
By this point, I am sure you're itching to know who/what the three vendors are, so here they are:
Food, Music (DJ), and Photos
What do these vendors have in common? They all provide memorable experiences that will last after the wedding. Kayla (the coordinator) said: "Think about it, who will remember the color of the tablecloth, centerpieces, etc? No one. Who will remember bad food, a bad DJ, or bad wedding photos? Everyone." I instantly agreed with this statement.
Personally, I would expand upon this list to include videography, if applicable, and the venue. I would add the videography because it's one of the items that if you're going to do it, you need to do it right. Additionally videography is a deliverable, whenever you go back to watch it, you will remember if the video is bad. Secondly, the venue, I believe it's so important because it will be the backdrop of your photos. Yes, photographers can do a lot to make an ugly venue look better (so can uplighting), but I have seen photos from amazing photographers in ugly spaces, guess what, you can't change an ugly room or ugly lighting.
Money
Kayla went on to talk about how she tells couples to spend money on the three key vendors, because in the wedding industry, you get what you pay for. At this point I said THANK YOU! And, I am now hoping to work at this venue more often. Don't take this as a "you have to spend crazy money on a vendor" story, because I certainly wouldn't say that. It's best to have an idea of what the average is, for example if the average in the area is $1,500 for a DJ and you find one for $800, I would consider finding a different DJ. I have never seen a good DJ, photographer, etc. charge someone less than an average price, unless they are a family member or close friend. Take this as an example... I DJ'd for my cousins wedding a few years ago for $500, my typical rate at the time would have been $1,300. I have only ever offered a discount so steep one time, becuase it was for my cousin.
I will say I have had my fair share of "we hired someone else because a family memeber would do it for $xxx (less)" while I literally just explained how I did this for my cousin, I feel it's important to say: NOT ALL VENDORS ARE WEDDING VENDORS. Think about that for a secind before reading on. I have heard plenty of horror stories, one of which I will tell shortly, of people hiring friends or family as DJ's, photographers, bartenders, and the wedding being bad because of it. There are clear differences and skills needed in all vendors to do a wedding, most of which come from experience. If you are wondering how to guage a vendors experience, get them on the phone! It's easy to hide ineexpereience in an email, but on the phone... near impossible.
Kayla's Story
Kayla, the coordinator, proceeded to tell a story of a friend ofhers who hired a DJ who was a friend of a friend (YIKES). The DJ absolutely bombed their wedding in June, they got a full refund from him and Kayla and her friend are still talking about how bad he was, in September, 3+months after the wedding. Ultimately, when a DJ does an awful job, a refund is great, but it can't make your wedding fun, special, or change the poor memories. That is why Kayla and myself try to explain all these things about vendors, pricing, and experience. We know what happens when a vendor is bad, and unfortunately, it is more common than you think.
A week ago...
Not even a week prior to touring the venue with Kayla, I had done an *interesting* wedding. While it didn't get totally screwed up, it was hampered by some inexperienced vendors. For example, the bartender was a family members co-worker, he served 2 cocktails and a variety of bottled beverages. The caterer the couple chose was really a barbecue service (thats my best way to explain it) the food was good, but the staff wasn't very professionally dressed for a wedding. Ultimately, things that the caterer or bartender should have handled, didn't get done when they were supposed to. This could be a lack of communication or knowledge but, ultimately, it caused for delays, and forced other vendors, like myself and the photographer, to pick up the slack. The most obvious display of this was when we were about to do the first toast, typically catering handles bar service and the champagne is on the tables prior to a toast. In this case, because the bar was separate, champagne never made it to the tables until the toast was going to start, which we had to postpone because of the lack of champagne.
Conclusion
The moral of this story is that a couples' selection of vendors is far more nuanced than what meets the eye. Unless you truly don't care about having a great wedding day. Booking the first, cheapest vendor is often reckless and will land you in a predicament on your wedding day. As I have written before in my story: the top 2 wedding fears (link) couples' often fear that vendors will cancel or not show, and booking the cheapest you can find is certainly setting yourself up to be more fearful of that.
If you are in the Rhode Island, MA, or CT area and are looking for great vendors, consider my Wedding DJ, Lighting, & Photo Booth services djalexbrown.com and Blissful Meadows Golf Club in Uxbridge, MA, where Kayla works. Depending on where your wedding is being held, I know a variety of great photographers for your wedding day that I would be happy to reccomend.
ceremony and reception
I wear many hats; here's a few you should know about:
Business Owner, Business Administration Degree (Student), and YouTuber.