The Most Romantic and Creative Ways to Propose
A wedding engagement is one of the most important moments in a girl's life, so why not make an effort to make it one of the most romantic and creative ways to propose, too?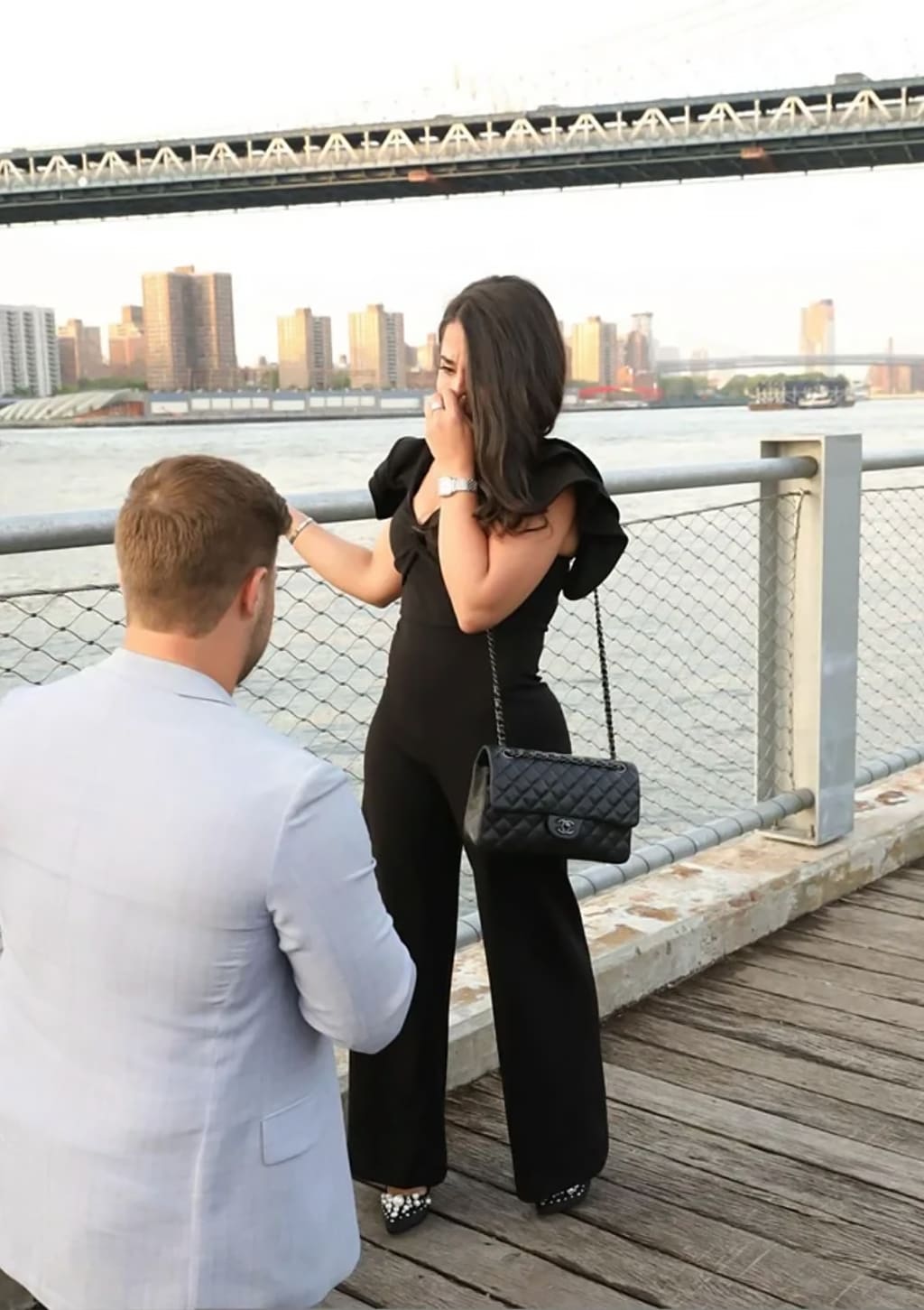 All right, guys and girls who are on the verge of popping the question, this one is for you. While there is no right or wrong way to ask for your love's hand in marriage, there are certainly many romantic and creative ways to propose—marriage proposal ideas that will leave your partner crying and screaming from excitement, shock, and pure love. This is a moment in your lives that will be remembered forever, a story told to friends and family until the day you die. You want it to be everything he/she dreams of and more. However, for many, just the idea of getting down on one knee is so nerve wracking that people actually postpone out of fear. Is this what she would want? Where should I do it? When should I do it? Should we be alone or surrounded by friends and family? These are just a few of the fears of putting a ring on it that will cross your mind; however, I have got to say, even with the perfect ring and out of this world proposals, at the end of the day, it is the question and answer that truly matters most. Once that word "YES" is said, you two are officially on your way to being married, a monumental and life-changing milestone. With that said and understanding that it is the love and commitment that matter most, let's get to the fun part, which is popping the question. Remember, these are all just ideas and past engagement stories, but with a few personal tweaks to make it original. You can turn any of these suggestions into an incredibly romantic and creative proposal for your love anyway you wish!
T-shirt Selfie Proposal
Have a t-shirt made with the words "WILL YOU MARRY ME?" and wear it underneath another shirt like a button down or sweater. When you're out, ask a random someone to take a picture of the both of you. Right before they snap the photo (try and have the photographer aware of what you're doing to help distract her), take off your top shirt with the excuse that you're hot or it will look better. Have the person who took the photo show her the picture to see if she likes it. As she is looking and reading the question she has been waiting for her whole life, get down on one knee, ring in hand.
Scavenger Hunt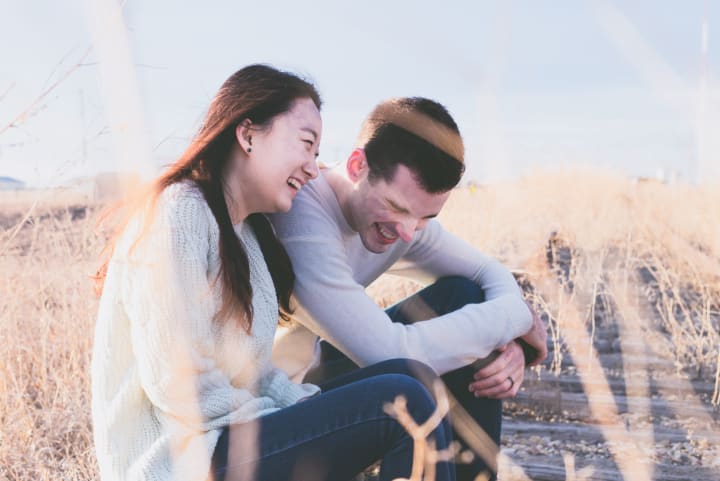 While she may question why you are doing this for her, it won't matter because she will be so taken aback by all the effort you've put forth. This romantic treasure hunt can be led around your house or neighborhood, and can lead to a number of destinations like the first place you had your date or somewhere that holds importance to both of you. Wherever the last clue will bring her is where you will be waiting down on one knee. Friendly tip, try and keep your clues clear and simple, as you don't want her to give up or get lost.
Movie Screen Engagement
As simple as this sounds is as simple as it is. Purchase a one-time screen ad that will be showed with the coming attractions before the movie you are about to see. You could also go above and beyond and create a slide show of the two of you, which can be played on the big screen as well. Either way, this surprise proposal will be sure to be a marriage proposal idea she'll never forget!
Gameboard Proposal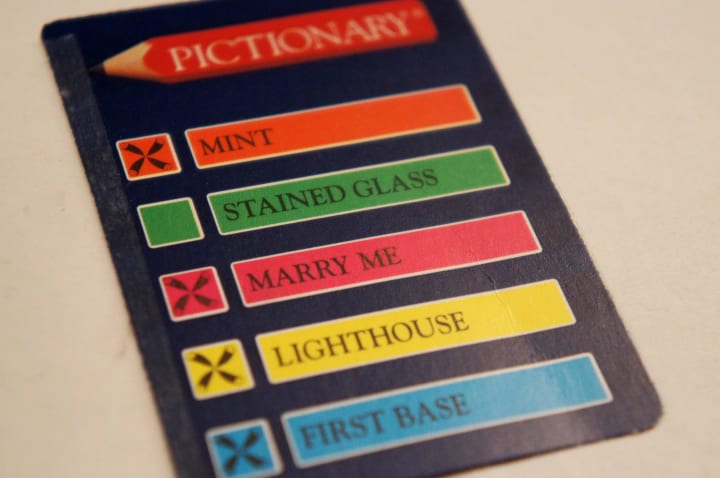 There are so many cute gameboard ideas like spelling it out through scrabble, or, my favorite, Pictionary. Prior to a game night with friends, have a fake Pictionary card made reading the words "MARRY ME." Strategically make sure you are the one to pick that card, and while down on one knee as she is guessing things like "proposal, engagement, will you marry me," pull out the ring and ask your girl to marry you! Swoon!
A Mass Transit Proposal
If you are a couple who lives or visits a city often, this is a great, spontaneous way to propose. You will have to do a bit of pre-engagement work, but remember, all grand gestures take some time and planning. Start by arranging to have a group of street performers, dancers, and/or musicians to be on a subway or bus the same time as you plan to be there. Once on location, have the performers sing/dance to a song like "Marry You" by Bruno Mars, and smoothly sneak into the show, dancing your way right into the sweetest, most unique, and entertaining engagement she, and all the other mass-transit commuters, have ever seen!
Surprise Engagement and Party to Follow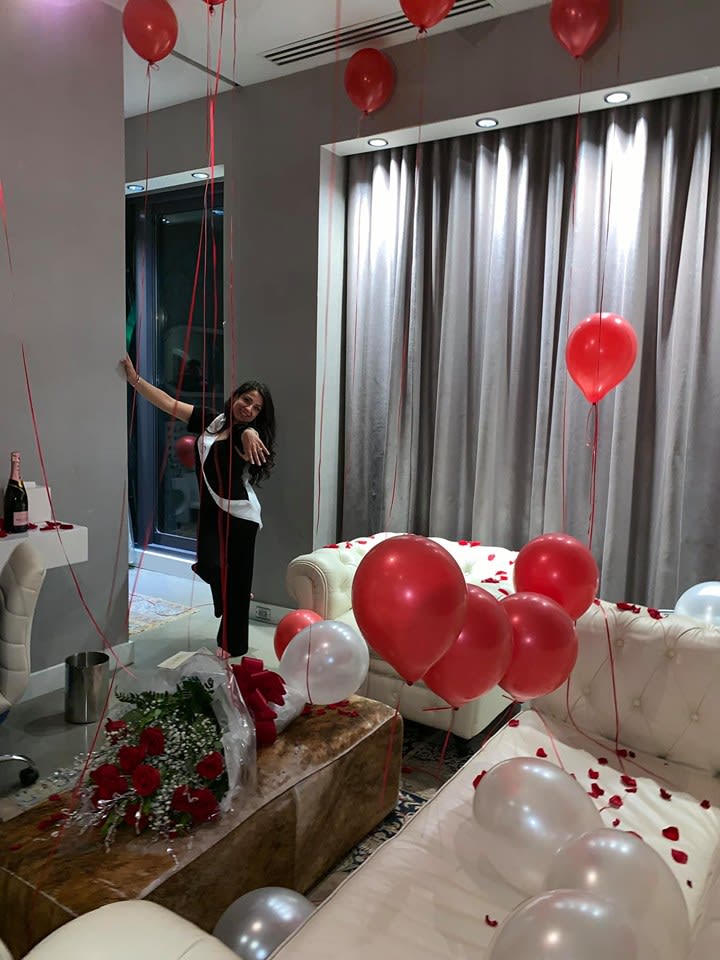 One of my most favorite proposals of recent is that of Samantha and Charles of New York; and boy, did he hit this one out of the park! While on a date which led them to the beautiful backdrop of the Manhattan Bridge, Charles got down on one knee and proposed, while all the while professional photographers captured the moment, providing them pictures they will cherish forever. The romance didn't end there though, as afterwards, she was led to a fully decked out restaurant where all their friends and family members awaited for a "She Said Yes" celebration; and there is nothing a couple wants to do more after he pops the question than to party and share it with the world! The lovefest continued well into the night with all their closest friends and full of personalized touches, making every effort spent that night that much more magnificent.
Including Her Fur Babies
For those with furry friends, there is nothing more special than having them included in this intimate moment. There are so many possibilities, like a personalized dog tag with your proposal engraved. Or, you can one up that idea by having that collar and tag around the neck of a brand new puppy or kitty! Oh my! However, I have to say, the latest puppy pal proposal trend is using your animal's fur as a canvas for your painted proposal. Just imagine a girl's Labrador running towards her with "Will you marry me?" painted across his gorgeous, golden fur along with her future fiancé? It will have every fur baby's owner crying from cuteness overload. Just make sure she acknowledges who deserves the love and affection afterwards, you and not the dog, and you'll have pulled off the perfect proposal.
International Proposals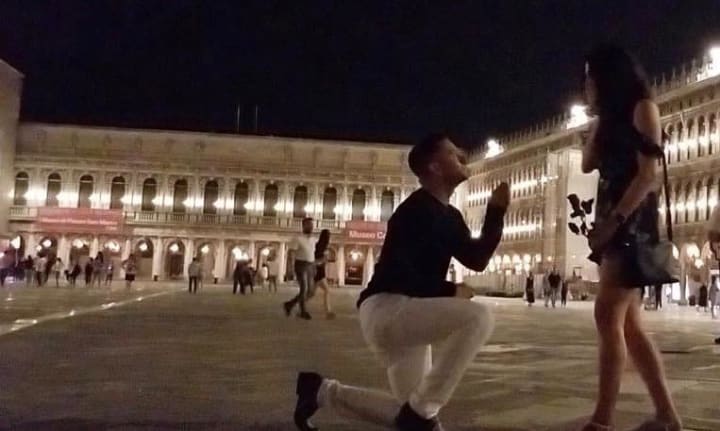 Let me keep this short and sweet. Whichever way you decide to propose, whether it be hiding a ring in a box of chocolates, a surprise photo shoot, or even in a botanical garden full of butterflies, when done while on an international vacation, you absolutely can't go wrong. Take for instance this young couple I just so happen to know, on a stroll through Venice with her none-the-wiser of what's to come. What already was a magical evening turned into one unbelievable, extraordinary night when Michael got down on one knee and put a beautiful ring on his beautiful girl's finger. This is the sort of magic that can only happen when vacationing. It could be a beach proposal in Aruba or on top of the Eiffel Tower. There is no wrong destination engagement. The end.
A Proposal with the Fishes
It seems like everyone has heard of the Christmas Tree engagement in the Big Apple, right? Thinking out of the box when it comes to marriage proposals is exactly what you need to do in order to make it one-of-a-kind; and instead of going with a cookie-cutter proposal, getting down on one knee if front of a shark tank is an excellent way to do so! Luckily, most places will do anything for cash, so arrange for one of their scuba diver employees to get in with the fishes with a sign in hand reading "Will you marry me?" Romantic, check. Memorable, check. A story to tell your friends for years to come, double check!
Ski Lift Proposal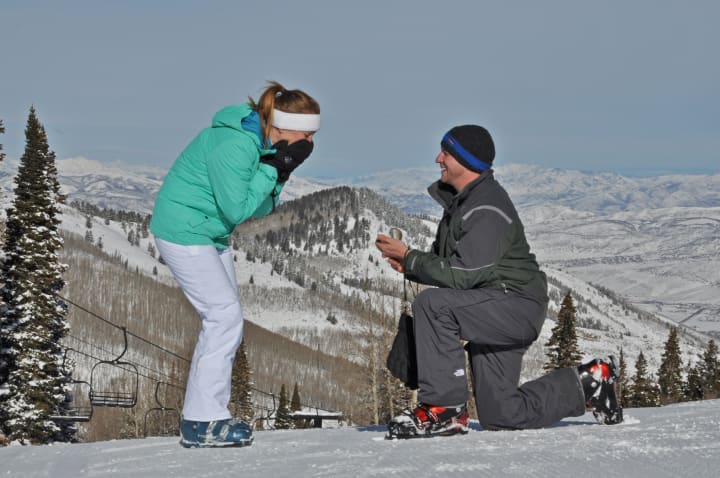 As an avid skier, I absolutely adore this idea. There is nothing quite like a ski lift ride up a mountain as the blood in your body flows with anxiousness and excitement. Now, imagine that same ride up except with one of the most romantic and creative ways to propose literally spelled out for you and your loved one. Hopefully she can make it off the ski lift and down the mountain safely after saying, "YES!" when she sees "WILL YOU MARRY ME?" spelled out in the snow below you. Note to self though, one of the things you should do right after this proposal is waiting until you reach the bottom of the mountain to exchange engagement rings.
About the Creator
Sometimes offensive yet mostly sweet. Always honest and often vulgar. I'm a wife, MILF, and everyone's homey. From trends and sex to mom life and fitness, I tell it how it is and not how it should be.
Reader insights
Be the first to share your insights about this piece.
Add your insights