11 Things You Should Do Right After a Proposal
He (or she!) popped the question, flashed the engagement ring, and you said yes. Congratulations—you're engaged! With all the planning you have yet to do, here are the things you should do right after a proposal!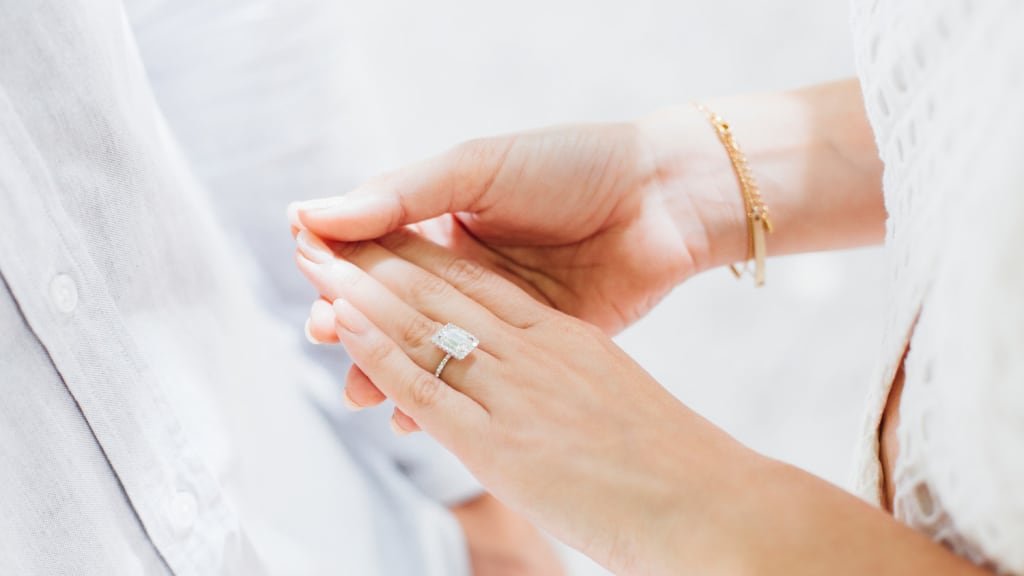 Maybe you've been waiting for years. Or the engagement came as a total surprise. Either way, the swell of emotions can get the best of you in the immediate aftermath. And that's OK. Take a deep breath and savor the moment! You're engaged!
Once your mind clears, it's time to get strategic. There are a few key things you should do right after a proposal. You've likely got plenty of time to plan, of course, but before you do anything rash, it's worth going through this simple check list to make sure that you don't accidentally miss a step—or offend friends and family unintentionally.
Make those all important phone calls.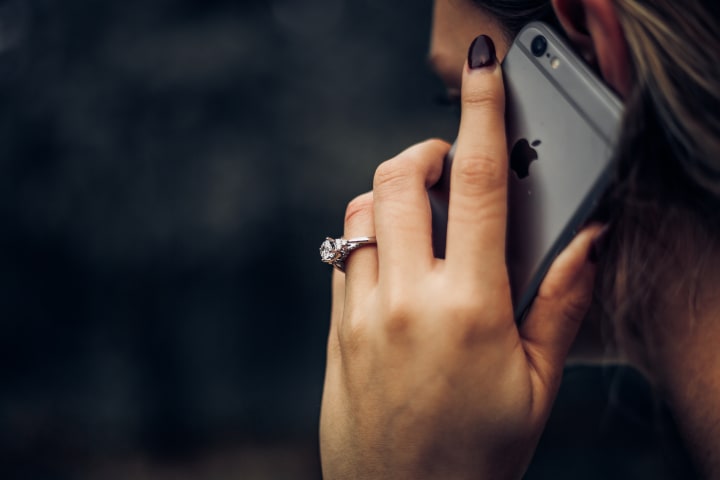 Before you rush to post your first selfie as an engaged couple to social media, be sure you reach out to your family members personally to tell them you're engaged! You don't want Mom and Dad to find out on Facebook that you're engaged. Put a social media embargo on the engagement announcement—no matter how excited you are—until you make the important phone calls. This might take a day or two, and that's OK. It will make the eventual Instagram post all the more exciting! And your friends and family will thank you. The calls don't have to be long or arduous, either. Just make a quick call, and tell Grandma you only have five minutes to talk, but you wanted to share the news personally.
People on the must-call list: both sets of parents, siblings, any living grandparents, aunts or uncles you are especially close to, and cousins or friends who would be offended you didn't let them know personally first. If you're not sure if you should call a friend but want to let him or her know? Send a personalized text. For any digital natives, that's functionally the same as a phone call.
Create that perfect social media post.
Now that you've made all the important phone calls to friends and family telling them you're engaged, you can begin to curate your engagement social media presence and share the good news! Grab a selfie of you and your sweetie with the ring on display. Or find an old favorite from when you were first dating and juxtapose it against a current shot.
No matter how you choose to do it, you should be excited and gracious in your announcement. Include a line or two about how the proposal happened, and be sure to follow up with a sweet line about your love. This doesn't have to be cheesy. Whatever you write or whatever you post, make it you—your style, your tone, your words. This is your moment to share your love with the world and to get the feedback and congratulations that will make you feel so loved as you begin planning your wedding!
Get your ring sized.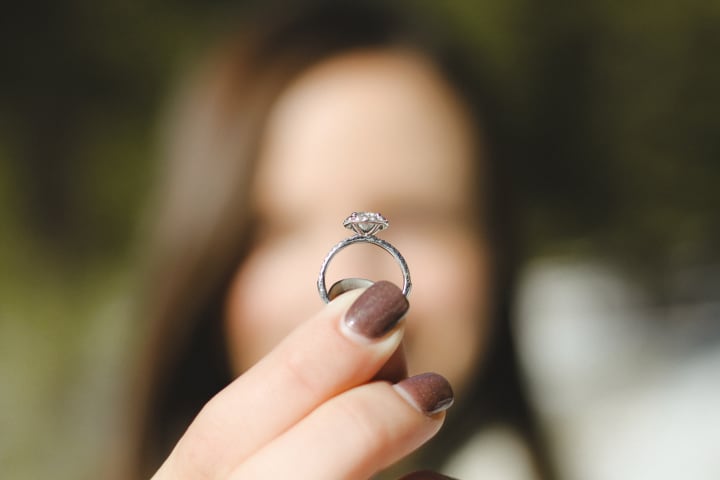 Hopefully your new fiance borrowed one of your rings to have it sized. Or maybe he reached out to family members to ask your ring size. But if he didn't—or if the measurements were not exact—you'll want to get your ring sized. If it's too small, getting your engagement ring sized in a no-brainer. You'll want to go to a quality jeweler to see if they can stretch the band or if they'll need to make a small cut and add more metal. The second option might be costlier in the short-term, but it can keep the structure of the ring sturdier. If the ring is too big, a jeweler will have to cut the ring in the back and remove a small amount of metal, and then solder it back together.
How to tell if your ring needs resizing? If it is more than a half size too big or too small, you may need it resized. Fingers can fluctuate a half size on any given day due to the weather and other factors. If you get engaged in December and your ring is a half size too big or less, maybe wait till July to see if it really ends up being too tight. If your ring seems just a tiny bit too tight in August, wait till November to see if you really want to resize for sure.
Get your engagement ring insured.
If your ring cost your fiancé a pretty penny, or if it's an antique, a family heirloom or very sentimental, you'll want to get your engagement ring insured. Here's what you need to gather to approach your homeowner's insurance agent to add what they call an "umbrella" or a "ring rider" to your policy: the original receipts for your ring, plus an appraisal (which may cost a few dollars at a local jeweler). If you don't have homeowner's insurance (or renter's insurance), some companies offer ring-only policies, and they're worth looking into. Make sure you ask what the policy covers.
For example, does it cover loss, theft, and damage? How will the ring be replaced—with a replica from a specific jeweler, with a check for its value, or some other way? Is the ring insured for its full value or just a partial value? A rule of thumb: you'll pay $1 a year for every $100 the ring is worth. And while you might scoff now as you are planning a wedding and your budget feels over-stretched, trust us when we say that the day your ring is stolen you'll be so glad you had a ring rider on your policy.
Set a (tentative!) date.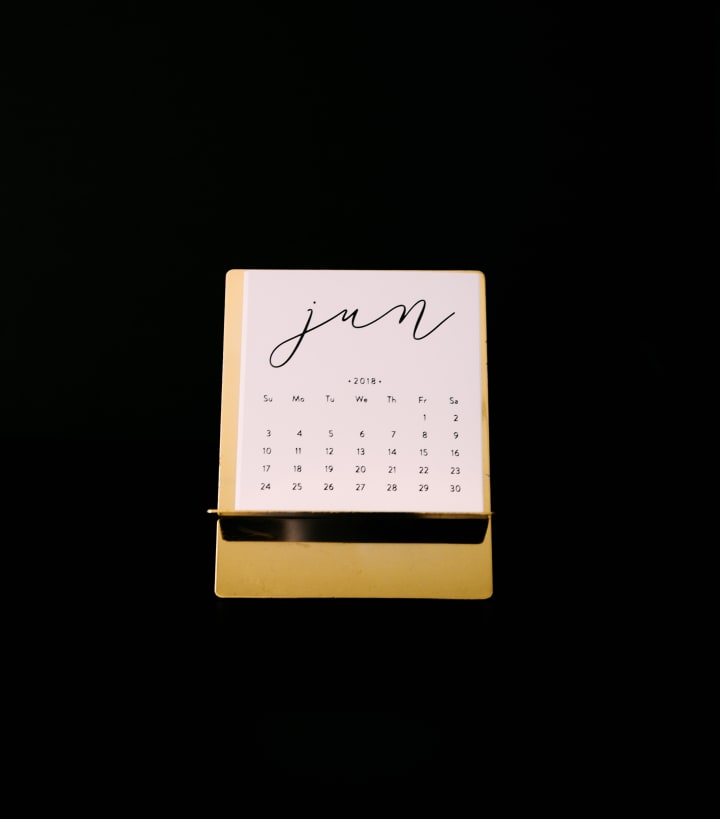 All of your friends and family will be asking to see your engagement ring once they hear your honey popped the question. The next thing they'll want to know: when is the big day? Of course you have plenty of time to plan, but it's worth it to sit down with your fiancé to discuss vaguely when the wedding will take place. It can be as general as saying something like, "Sometime in the summer of 2020!" or even setting a particular month: "We're aiming for a June wedding."
Of course, you should never set a date without first consulting a wedding planner and making sure your reception venue, ceremony site, and the person you hope to perform the wedding ceremony is available. All the other pieces can be more easily substituted, but the last thing you want to do is promise a June 30 wedding only to find out that your venue has every date available except June 30. In the first few weeks of your engagement, settle on a vaguely specific catchphrase with your fiancé, and you'll ward off the well meaning busy bodies without over-committing yourself to a specific date too early.
Hire a wedding planner.
It can seem like a wedding planner is an unnecessary investment if you've never planned a wedding before. But if you've never planned a wedding before, you have no idea just how time consuming planning a wedding is. Even before you set your budget, you should look into a consultation with a wedding planner or two. A good wedding planner can work within almost any budget. In fact, they'll help you set your budget and make sure it includes all the little details so that there are no last-minute surprises with your finances. They often also have pre-established relationships with vendors who fit your style and your budget, and many times they can negotiate a better price than you could on your own. So you might be saving money in the end by hiring a wedding planner.
Some planners help you get the basics going and then back off; this can be an extremely affordable option. Others will be there with you every step of the way and will even be on site during your wedding day to make sure everything goes as planned. A good wedding planner will make your wedding ceremony seem beautiful and effortless, and they'll help you plan other things along the way to your big day, like your engagement party.
Set your budget.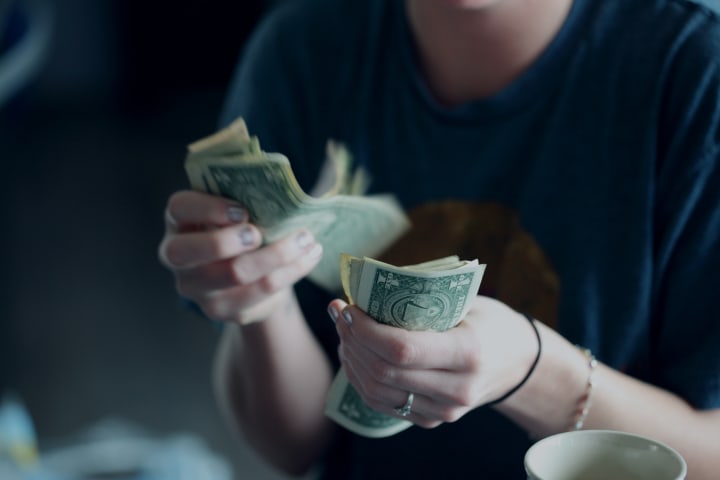 Planning a wedding requires cash on hand. Period. And you need to know what you: a) have right now; b) are able to save by the date you get married; and c) are likely to be able to count on from parents or others who might volunteer to pay for parts of the wedding. It's a sticky conversation with family members, but it can be easier to do now, rather than later. Try: "Hey, Mom and Dad, I'm working with a wedding planner and I was wondering if you'd be able to pitch in."
Start a savings account specifically for the wedding with your fiancé, and put a small portion—even if it's only $50—each week in the account. (If you both save just $50 each every week for 12 months, you'll magically end up with close to $5,500 in your savings account at the end of the year—and that's not nothing!) Putting money into a separate account, as well as utilizing the best wedding sites for your budget, can help you plan accordingly.Your budget determines everything. You might be dreaming big as you browse wedding websites, but your budget sets the parameters for your day. No matter the size of your budget—whether its $5,000 or $50,000—you can use it to help eliminate options when you're looking. But fear not, there are many ways to shop for a wedding on a budget. If you've got $3,500 budgeted for photography, for example, you'll know not even to look at a photographer whose base package starts at $6,000. In the end, your budget helps you narrow choices so you stay on track and don't get overwhelmed with all the options.
Start brainstorming your guest list.
After you set your budget and talk to your wedding planner, the next most crucial step as you begin planning a wedding is to think about the guest list. Start with family members. Who do you want to invite? Who must you invite so as not to cause a family feud? Then move onto friends. Who do you want there? Who will bring along a plus one and/or kids? The size of the guest list helps you determine more details about how your budget should be divided into categories and determines which venues are perfect for your group.
You can expect around 30 percent of invitees to decline the invitation for one reason or another (that's not an exact science, of course—if you're only inviting your 50 closest family members, the decline rate might be 0 percent). But, like setting a budget, this helps you narrow your options. If you know you want to invite 200 guests and that likely 140 will show, maximum, you know you need to look for venues that accommodate that crowd. Meanwhile, if you know you want to keep it to a smaller number, you can search for more intimate venues and splurge on the main course instead.
Go get a cute mani!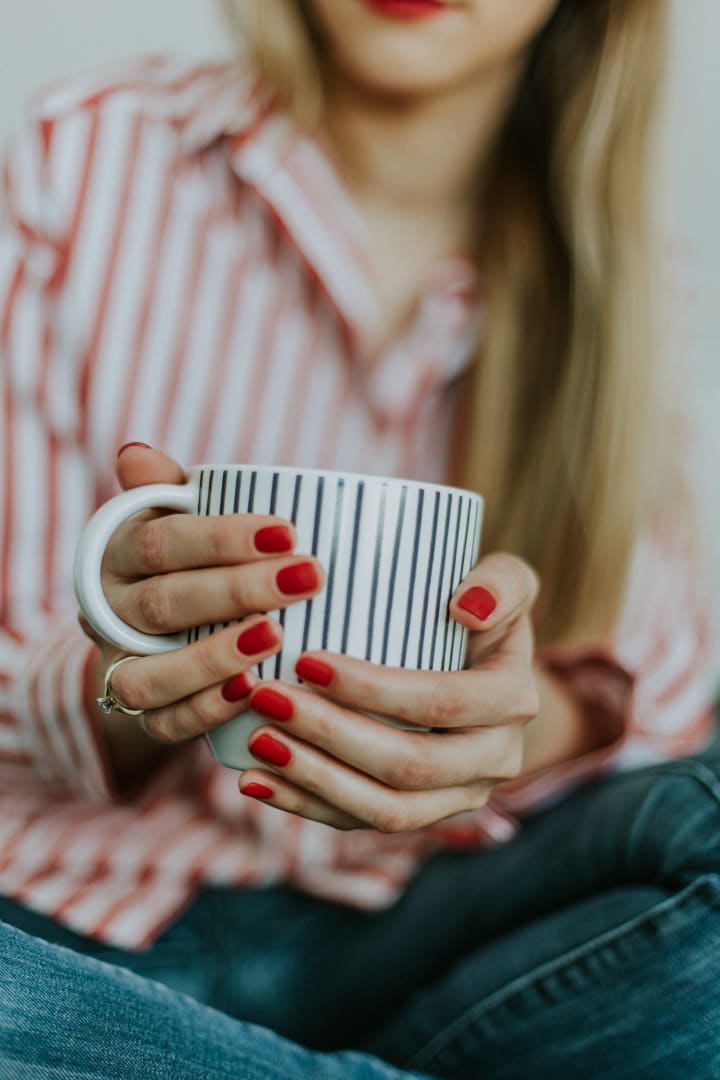 Take a break for an hour and schedule a fun manicure to show off your engagement ring! You'll be getting lots of questions about your good news, and while you answer friends and family and talk about planning your wedding, you'll feel oh-so-beautiful with a pop of color on your nails to draw attention to your beautiful ring. Or if you're savvy enough, do your own nail art design to show off your bling.
If you've got the cash, go ahead and schedule a massage, too, while you're at it. If you're pressed for cash, head to your local mall. You can get a coat of nail polish applied in most discount salons for $20. There's no reason not to treat yourself as you take the time to plan and think about your wedding ceremony!
Start a Pinterest board.
You'll have tons of good ideas about your wedding ceremony as you browse wedding websites for fun. Collect all your favorite looks on a Pinterest board, or on a Google Doc (whatever you prefer!). This way, you have something to show your wedding planner when you meet up with her, and planning a wedding will be come so much easier. Stumped about where to start?
Begin looking for a wedding dress. Browse sites and save pictures of your favorites. You don't need to buy one online, but if you come into a dress shop with a few favorite looks in hand, a good salesperson can help you locate a similar dress that will look good on your body type and fit your budget. So day dream away! And save your notes.
Plan an engagement party!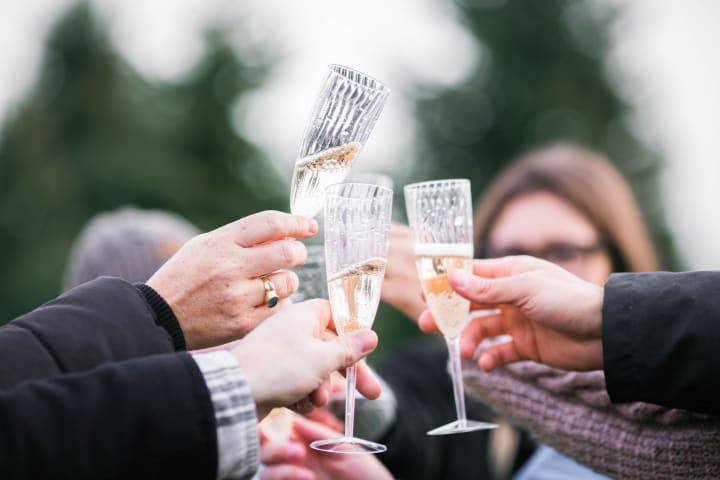 Now that you have a tentative date in mind, you've figured out your budget (roughly), and you've got your manicure to show off your engagement ring, it's time to celebrate with friends and family! Planning an engagement party is definitely one of the things you should do right after a proposal! This is a great moment to involve family members. You can even let the father of the bride give a little toast in your honor.
Everyone will love the opportunity to say cheers with you and to daydream about your wedding ceremony. Of course, you still have time to plan. But an engagement party is a great jump start to planning a wedding. Cheers to you and your fiancé!
proposal
About the author
Wants to be a DJ but too anxious. Spends too much time on social media and can name most cheese by smell alone, for some reason.
Reader insights
Be the first to share your insights about this piece.
Add your insights