Popular Wedding Ceremony Rituals-Riss Productions
Riss Productions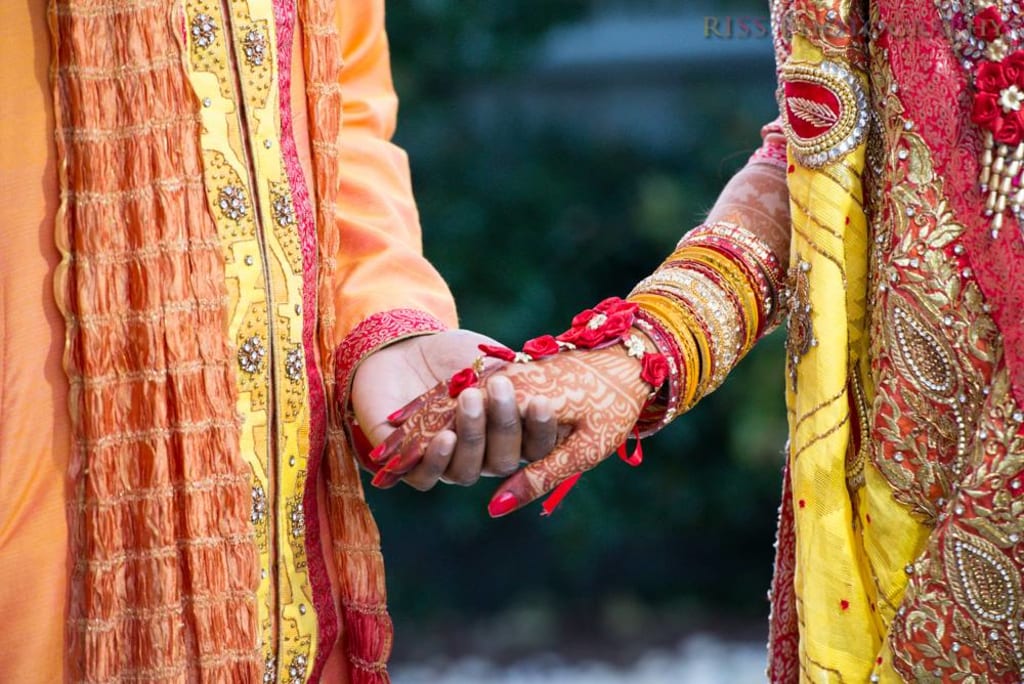 "To help you choose which wedding ceremony ritual is right for you, we're breaking down and symbolize for some of the most popular options"
Whether you're researching for religious or cultural reasons, or you're simply looking for ideas to personalize your vows, there are a handful of wedding ceremony rituals in every Indian, Pakistani or Bangladeshi weddings that you can consider incorporating into your big day.
There are a plethora of events that you can pick and choose based on your social interests and especially your budget. All the events can be as formal as you like and, in a venue, as it all depends upon your budget.
Roka - This is also referred to as "Tika" in many Desi weddings and is usually a first event and is more of an introduction between the 2 families.
Sangeet - As the name suggests, it is a musical event popular among the Indian, Pakistani, and Bangladeshi communities.
Engagement (Ring Ceremony) – This is usually a formal event and the moments you want to capture where rings are exchanged between the to be bride and groom. You do want to ensure the photo shoots from a renowned photographer capture the moments.
Mehndi Ceremony - Very popular event among the Indian, Pakistani, and Bangladeshi communities and the photography you want to capture as your long-lasting memories.
Cocktail Party – This is where the fun begins and is usually clubbed with Reception parties or Engagement Ceremonies and to capture some of the dramatic photoshoots.
Sehra Bandi – The ceremony which usually takes place at Grooms prior to reaching for Wedding is a popular known North Indian ceremony. An experienced photographer with Indian wedding shoot will know when to be present and what moments to capture.
Haldi (Turmeric Ceremony) – This ceremony usually takes at Bride's place and the worth capturing the photo moments and takes place a few days before the wedding.
The Wedding – An auspicious occasion with rituals performed whether you are from Indian, Pakistani, Bangladeshi, or Lebanese background wants to ensure that wedding photos whether it is digital, or video photography is worth the memories.
Reception – A formal event known to many is filled with performances, speeches, fireworks, the first dance, and many more and whether you are from Indian, Pakistani, Bangladeshi, or Lebanese background wants to customize the agenda of the event.
These are some of the popular events among the Indian, Pakistani, and Bangladeshi communities and just work with an experienced wedding photographer so that the pre-wedding shoots and wedding shoots at any of the special events are captured in your favorite wedding photo locations in Sydney and creates a lifetime memorable experience.
Everyone loves to frame special moments of life, especially weddings..! If you want to save your precious moments perfectly, RISS Productions is here to help you. RISS Productions is a professional wedding photographer in Sydney for the last 10 years. Our qualified and enthusiastic team of wedding photographers and cinematographers always here to shoot your wedding photos and videos anywhere in Sydney and surrounds. RISS Productions loves to take part in creating your love stories most memorable also we brought major breakthrough in couple photography in Sydney. We provide affordable wedding video services and mainly focus on Australian wedding photography, Indian wedding photography, Bangladeshi wedding photography, Pakistani wedding photography & Lebanese wedding photography. Visit https://riss-photography.com/ for more information.