Indian food in any kitchen. It deserves a try.
Recipe for Chicken Tikka Masala and Minced meat curry with red beans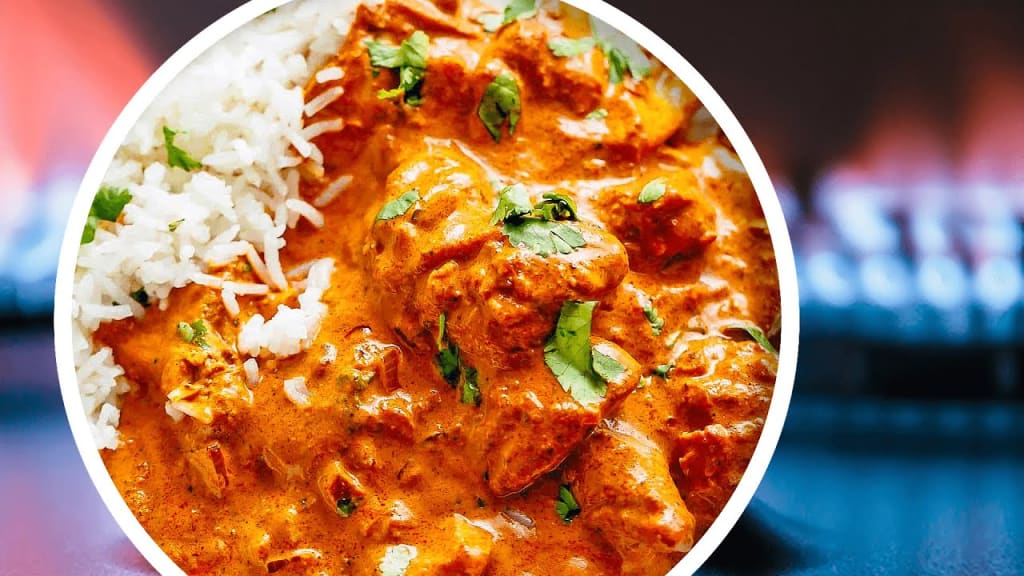 Chicken Tikka Masala
Chicken Tikka Masala recipe has a fabulous burst of spices, but they intertwine so beautifully that you can't help but fall in love with the final taste. If you don't have much time at your disposal, but you want to impress your guests, then prepare the Chicken Tikka Masala recipe.
Ingredients
3-4 pieces of chicken breast, cut into cubes;
250 g yogurt;
1 tablespoon lemon juice;
2 finely chopped onions;
2 chopped red peppers;
1 teaspoon turmeric;
3 teaspoons of grated cumin;
4 teaspoons of pepper;
1 teaspoon freshly grated ginger;
1 teaspoon salt;
1 tablespoon of butter;
2 crushed garlic cloves;
1 teaspoon paprika;
240 g tomato sauce/broth;
240 ml cooking cream;
fresh parsley - for decoration at the end
Method of preparation
In a large bowl, combine the yogurt with the cumin, 1 teaspoon salt, 1 teaspoon turmeric, 1 teaspoon paprika, coriander, lemon juice and pepper.
Toss the chicken pieces through this mixture, making sure to coat them all in the marinade. Place plastic wrap on top and refrigerate for at least an hour (you can leave overnight if time allows.).
Fry the chicken pieces in a pan, about 5 minutes on each side.
In another pan, gently saute the onion and pepper in butter. Season with the rest of the spices. Add the tomato sauce and cream, mix gently. Let the sauce boil over low heat for about 20 minutes.
Then add the chicken pieces. Leave for another 10 minutes, semi-covered, on low heat. Sprinkle some fresh parsley on top and serve with a side of plain rice.
Minced meat curry with red beans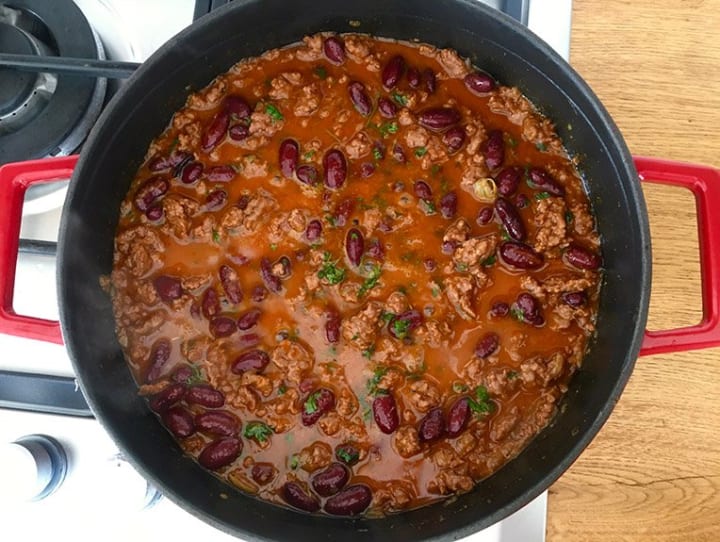 A curry is a dish that originates in the gastronomy of the Indian subcontinent. It is characterized by a complex combination of herbs and spices, usually including fresh or dried peppers. The use of the term "curry" to denote a dish is generally limited to dishes prepared in a sauce. This use of the word "curry" constitutes a metonym for the mixture of spices called "curry" even though the dish thus named does not necessarily contain this mixture.
Ingredients
500 g minced lamb meat (but you can also try with another type of minced meat)
1 can of red beans (240 gr after draining)
2 cloves
1 small piece of cinnamon stick (approx. 2 cm)
3-4 green cardamom pods
1 large onion
4 large cloves of garlic
1/2 tablespoon grated ginger (paste)
1 tablespoon of tomato paste
1 teaspoon ground coriander
1 teaspoon chili powder (Kashmiri chili)
1 teaspoon garam masala
1/2 teaspoon ground black pepper (grated)
1/2 teaspoon ground cumin
200 ml of water
5 tablespoons of oil
4 sprigs of parsley (or green coriander)
10 large mint leaves
salt
Method of preparation
Heat the oil and add the cloves, cinnamon and cardamom struck with the side of a knife to expose the seeds inside. Sauté quickly, just until it smells nice.
Add the chopped onion as finely as possible and turn the heat to low. Simmer until very soft, about 10-15 minutes. You can let it caramelize a little if you want.
Add the crushed garlic and ginger paste and cook everything for another 2-3 minutes.
Add the tomato paste and cook for another 2 minutes.
Add the coriander, chili, garam masala, pepper and cumin. Mix to distribute evenly.
Add the minced meat and sauté, stirring often, until the meat changes color all over and all the liquid left by it evaporates.
Sprinkle salt to taste and add water. Bring to a boil and then cook with a lid on low heat for 15 minutes.
Add the drained beans and boil for another 5 minutes with the lid on.
Add the finely chopped greens and mix.
It is served in a bowl or with basmati rice and sprinkled with raita.
About the Creator
Food recipes for you and your loved ones. I present both food and sweets, from different countries, for a diversification of tastes to your liking.
Reader insights
Be the first to share your insights about this piece.
Add your insights