How to Plan a Jewish Wedding
Planning a wedding is anything but easy, but at the same time the end result can be quite rewarding.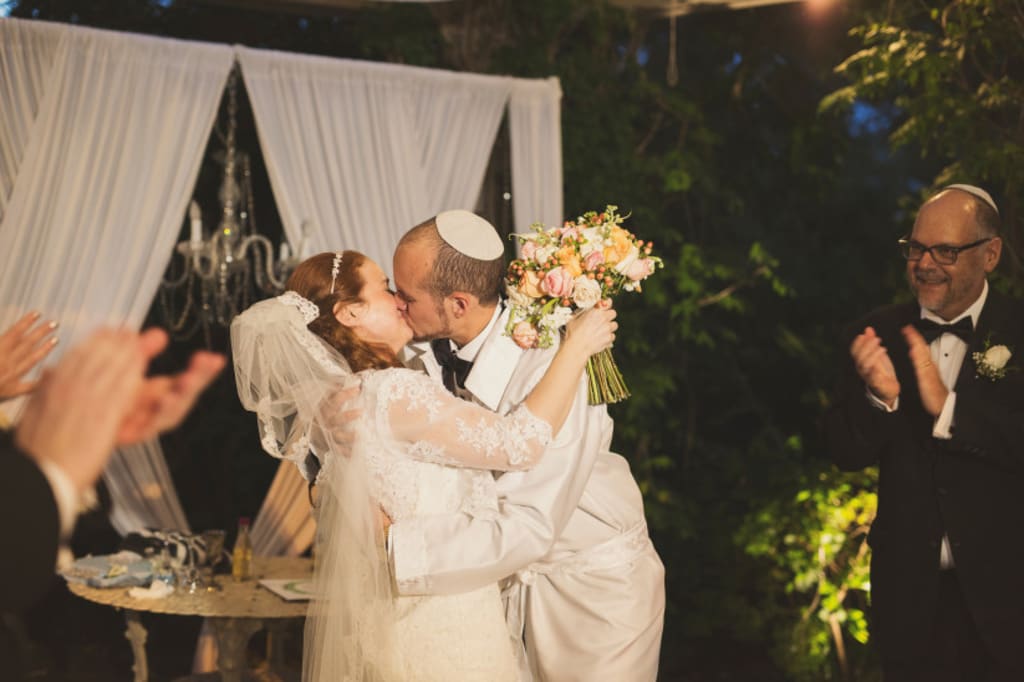 You'll need at least a year to plan your perfect Jewish wedding. This is especially true when it comes to choosing the date, considering that there are various holidays and dates such as Shabbat, Yom Kippur, Shavuot, and a few others on which Jewish weddings are traditionally prohibited. Therefore, if you've decided you're going to get married in the next nine to twelve months, here's what you should plan for.
Select a date.
If you're planning a Jewish wedding, you won't have such an easy time choosing the date. Just crossing off the dates that you are not supposed to get married on, such as Sukkot, Passover, and the fast days Tisha B'Av, leaves you fewer options for tying the knot in the spring, for example. Many brides dream of having a spring wedding, and if you're one of them, you'll need to check the Jewish calendar first. Even though weddings during Shabbat are prohibited, you can exchange vows on Saturday at sundown, and begin your ceremony with Havdalah. That could be a lovely way to mark the end of Shabbat, and an ending of the period that was before your public commitment.
Pick your rabbi.
Selecting a rabbi won't be much of a fuss if you already have a childhood rabbi you're still close to. However, if you haven't been affiliated with a Jewish community in a formal way, you may find this task rather daunting. A cantor can also officiate a Jewish wedding, in case you don't find a rabbi. You can even ask friends to officiate if they agree to become ordained as a Universal Life Minister. If you'd still like a rabbi to wed you, search for one by visiting local congregations. By observing how each rabbi performs a ceremony, you'll be able to decide easily on which one of them you'd like to perform your nuptials.
Decide on the food.
Destination weddings are gaining popularity lately, and if you decide to have your Jewish wedding abroad, it's crucial that you offer your wedding party delicious food, no matter the part of the world you're at. Sydney has become a hip wedding destination for couples all over the world, so if that Australian city is maybe your choice too, you'll need to look for local Kosher food providers that your guests will enjoy. When it comes to Kosher catering in Sydney, you shouldn't have any trouble finding amazing companies that will cater the event with an exquisite choice of freshly prepared kosher meals that will be a true delight for your palate. You can create your own personalized menu, and have unique Kosher courses to impress your guests.
Choose the chuppah.
The canopy that the bride and groom stand under during the ceremony—the chuppah—creates a sacred space for the couple to have their nuptials. It's a symbol of their new life together and their home, so it's important that you know what kind of chuppah you'd like for your ceremony. You can have a free-standing one with four poles, or maybe you'd like some of your friends to hold it for you. It's considered a great honour to be the one to hold a chuppah pole, so if you have friends that are especially close to your heart, feel free to offer them the position.
Final thoughts
Planning a wedding is always time-consuming, and should be done with plenty of thought and meticulous planning. If you're going to plan a Jewish wedding, you'll need to pay attention to even more details, holidays, and food selection in order to follow the tradition. Even in all the commotion, remember one thing—it's your wedding, and you should plan it according to your taste and preferences if you want it to be the happiest day of your life.