Have You Considered a Destination Wedding? These Are the Most Romantic Locations
Getting married is one of the most joyful experiences in a person's life.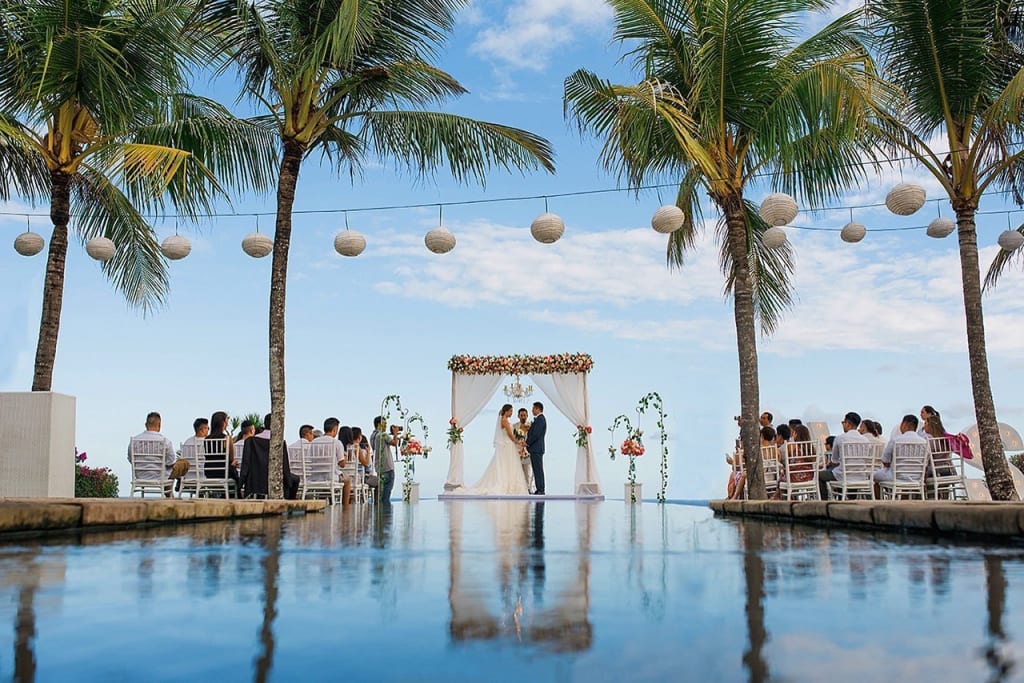 As joyful as it is, it's also a nightmare to plan out and put into action, especially if you're hoping to have all of your closest friends and family around. A wedding can cost a not-so-small fortune, and this is one of the reasons why more and more people are considering destination weddings in exotic locations instead. If you're also thinking about a destination wedding, read on to discover the most romantic locations in the world:
Florence, Italy
Florence is one of the most beautiful regions in the world, and any die-hard romantic will love the idea of travelling through a country with so many castles and villas. You can even get married in a villa whose façade was designed by Michelangelo himself! There are also charming hills surrounding Florence where you can find centuries old castles too, and this perfect Tuscan charm will give your stylish wedding a touch of rustic and vintage vibe that's so popular today. Lush gardens full of lovely herbs, breathtakingly beautiful sunsets, and the atmosphere of the country that inspired some of the greatest love stories in the world will make your wedding truly unforgettable.
Maldives
This is the perfect destination for couples who are looking for something out of the ordinary. Because it's not possible to legally marry in the Maldives, many couples have a legal wedding in their home country and then choose one of the Maldives travel packages that allows them to spend their honeymoon in peace. Once there, you can get a truly touching and beautiful blessing ceremony in between swimming with the sharks and diving to see the coral reef. The Maldives are also very popular among couples who are renewing their vows too.
Maincy, France
For people who always dream about being able to travel back in time and experience what it was like living in the past, you can go to Maincy, France and have your wedding ceremony in one of the 17th-century castles. There are castles that are so beautiful that people who visit feel them like they're in Versailles! Opulence and elegance everywhere you look will make you feel like you're aristocrats and picturesque gardens will simply take everyone's breath away. You can even have a horse-drawn carriage to truly feel like royalty.
Hawaii
Hawaii is in demand for people who are interested in destination weddings because couples can easily combine their honeymoon plans with their wedding plans, and one of the most popular places in Hawaii has to be the Big Island. It is so versatile that you can find snow on high mountains while you're idly sunbathing on the beach. Wet and lush rainforests are inviting as much as a lunar-like landscape of the Kona coast, and the best thing is that you can plan your trip literally at any time of the year as even their rain showers during winter are short and mild.
Jamaica
People have the (wrong) impression that Jamaica offers nothing other than palm trees and cute beaches. On the contrary – its culture and history are rich and diverse and you will enjoy the laid-back atmosphere and the smell of indigenous spices while listening to reggae. Another thing that sets Jamaica apart from the rest of the Caribbean Islands is the fact that it's among the most affordable ones when you're looking for a place to get married. You can find everything you could possibly need here: beautiful gardens, amazing waterfalls, private beaches perfect for intimate ceremonies in the sunset… Still, you should avoid summer as June to November is the hurricane season.
When planning a destination wedding, you will realize that there are fewer problems and complications, but that doesn't mean it's a piece of cake. It's important to take your time and plan everything properly because you don't want to end up in your exotic and romantic location without the necessary paperwork, do you? Plan ahead, be prepared and try to enjoy the precious time with your beloved.