How To Find The Wedding Dress For You
Look perfect on your big day!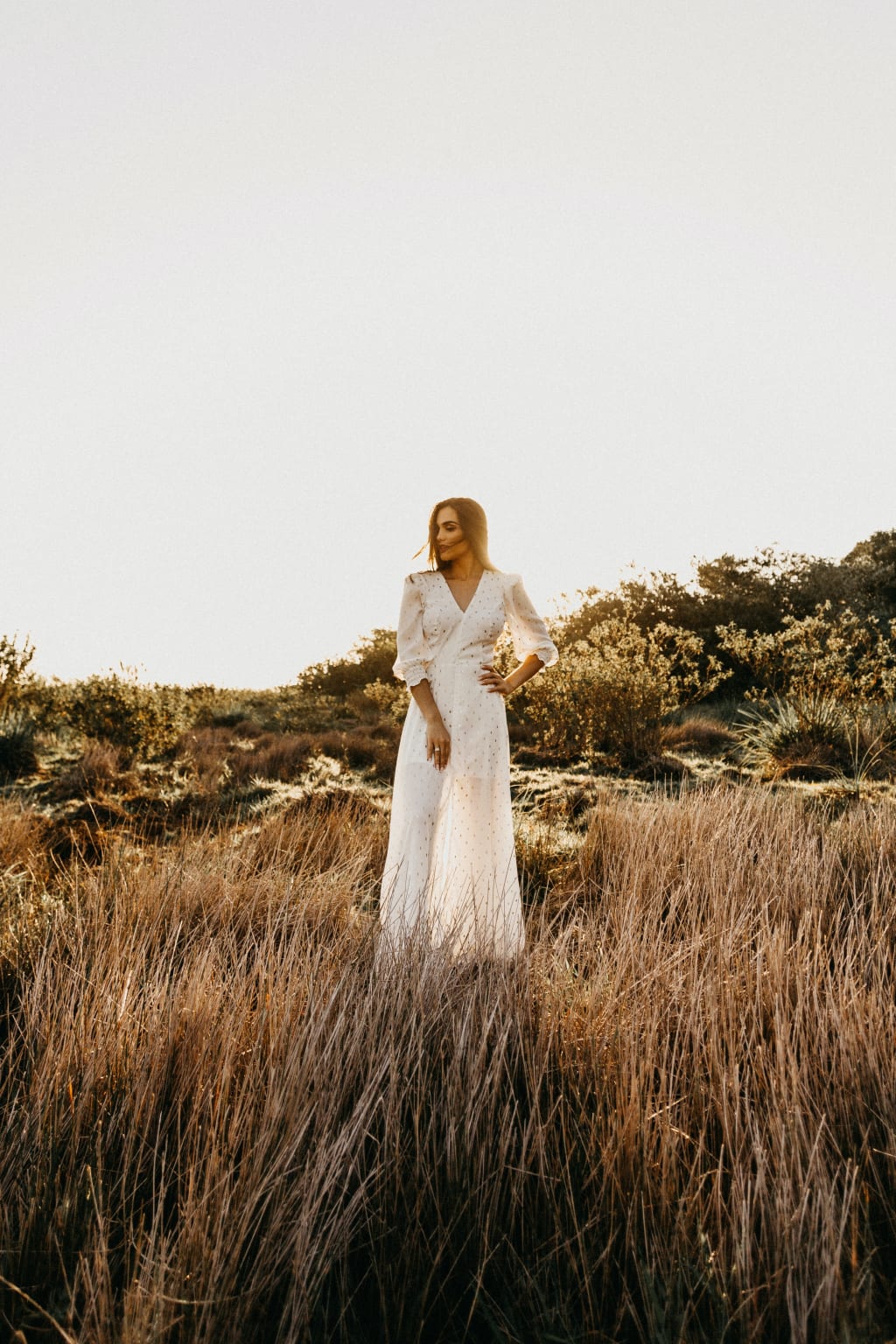 Your wedding is one of the most important days of your life, and perhaps nothing symbolizes this more than the dress that you choose to wear. Your wedding dress should reflect your style and personality. It should flatter you and make you feel elegant and beautiful. Finding a dress that fits the bill can be challenging, but careful planning ahead of time can make it easier.
Purchasing a wedding dress is very different from buying everyday clothing. You may not know what to expect, and your married friends may not think to tell you everything. Before you decide to go out shopping, here are some things you should know.
1. You Should Be Comfortable in Your Dress
On your wedding day, you will have to stand, sit, walk, and probably dance. You should test out your dress before buying to make sure you can do all of those things comfortably.
However, being comfortable in your wedding dress isn't just about movement. It is also whether the dress provides sufficient coverage. If you would prefer a modest wedding dress with sleeves, don't let someone else talk you into a strapless dress or one with a plunging neckline. This is your dress, and you're the one who is going to have to look at it in pictures and remember wearing it for the rest of your life. You should choose one you'll be proud to wear and be seen in and not give in to what other people want.
2. The Dress You Choose Should Fit the Shape of Your Body
There are at least eight different styles of wedding dress. Some styles, such as column and sheath dresses, are form-fitting, while others are not. The wedding dress you choose should flatter your shape.
There are at least seven different body types, and different dress styles fit each differently. An A-line dress is flattering to all body types, while a sheath dress is flattering to those with a rectangular body shape. If your body is more of a pear or an oval shape, you might want to look at a ball gown with a wide skirt. To be sure of what style of dress you find most flattering, you might want to try out a couple of silhouettes.
3. Color Is More Important Than You Think
Aren't all wedding dresses white? Traditionally yes, but there are different shades of white to choose from, ranging in color tint from a warm tinge to a cool one. Not only that, but the shade of white that you choose will affect the way your skin looks. For example, if you have very pale skin, a bright white dress may wash you out, but a creamy ivory may complement your skin by adding warmth to it.
The look of the color will change with the quality of the light. Therefore, if possible, you should look at it not only under artificial lights but in natural sunlight as well. Bridal shops typically have large windows in the front for display purposes, so you may be able to use these to see how the dress looks under natural light.
4. When in Doubt, Go Big
The size of dress you wear ordinarily may not be the size of a wedding dress you need because wedding dress sizes tend to run small. Most brides end up getting alterations on their dresses anyway, and it is much easier to remove material to make a dress smaller than to add it and make the dress bigger. Therefore, even if you have a goal of losing weight before the wedding, you should choose a dress that fits you as you are now. If you do lose weight before the wedding, you can have the dress taken in, and if not, you don't have to worry about whether your dress will fit because you'll know it already does.
You should start looking at wedding dresses at least six months before the big day. When you know you have plenty of time, it can be one of the most fun parts of wedding planning, but if you leave it until the last minute, it can be a nightmare.