Getting Married Outside the UK- What You Need To Know
If you are getting married outside of the UK, here's a quick guide to what you need to know.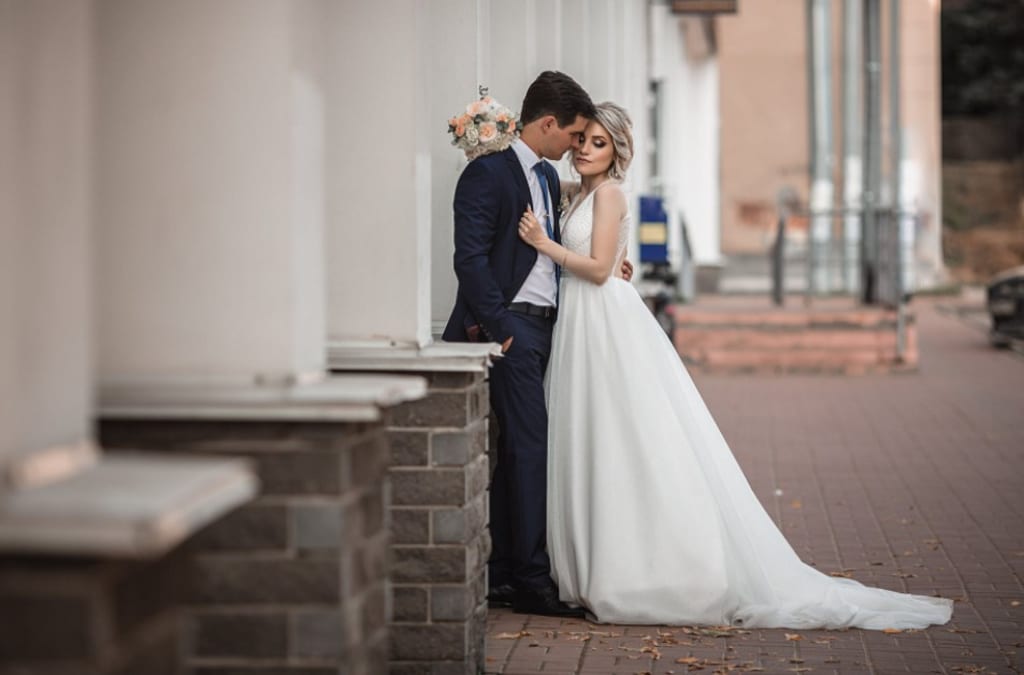 Wedding planning is full of excitement, the dress, the food, the decor. There are so many things to consider. It is no secret that it can be stressful as well as exciting though. The paperwork side of a marriage can easily get overlooked. In most circumstances, it is fairly straightforward. You need a marriage license, an officiant to do the deed, a couple more signatures and that is about it.
If you are getting married outside of the UK then things can get a little more tricky. If you are getting married outside the UK and to someone who is not a UK citizen the trickiness meter starts to crank up even further.
Read on for a quick guide to what you need to know. Be aware that this is fairly general information and may not apply, or be all you need, in all circumstances. When planning a marriage abroad it is always recommended that you seek expert advice from the country's consulate and even a lawyer in specific cases.
Do you need a visa to enter the country you are getting married in?
Visas can be a very time-consuming process so be sure to read up if one will be required for your marriage. If you are planning to get married, but not stay in that country then chances are high all you will need is a simple tourist visa (or nothing at all depending on what country you are headed to).
Check these requirements carefully, however, as the last thing you want to happen is to get everything booked only to find out that what you thought would take two weeks to process actually takes two months.
Are there Residency requirements?
Las Vegas is one of the most popular locations for a destination wedding for good reason- you can arrive from almost anywhere in the world, and in less than 24 hours get a marriage license and get hitched (often by Elvis). This speedy approach isn't true everywhere though. France, for example, requires that at least one member of the couple has been resident in France for 30 days before applying. This isn't a problem if your partner to be is French, but could put a kink in your plans if you and your Swiss partner were planning on hopping across the border to get hitched.
Do you need a certificate of no impediment?
In the case of France, this is also known as a certificate of celibacy. Basically, it is a certificate that states you are free to marry. I.E you have never been married or any previous marriages have legally ended. Whether or not you need one will again depend on the country you are getting married in. On average they take 28-29 days to get depending on where in the UK you live and can be requested from the local register office or National Records of Scotland.
Once you have it you need to find out if you will need to exchange it in the country of your marriage for a local equivalent or if a translation will be required. If an official translation is needed an online service like Dialexy can get it done quickly and from the comfort of your own home, meaning one more thing you can tick off your to-do list.
What is your plan once you have tied the knot?
This final point touches back on the very first point about visas. If you are planning to live in a country other than the UK once you are married then the need for a visa is an almost certainty. Settlement and fiance type visas can take a long time to process and require a lot of documentation. In some cases, it can take as long as a year so be sure to do your research well in advance. If you are bringing your partner back to the UK to live then you will need to consider what sort of visa they will require also. The UK government has provided this helpful guide that explains requirements in slightly more detail.
Once the paperwork part is out of the way and all government boxes are suitably ticked it is time to concentrate on the personal details that will truly make your day special!