Engagement​ and All Its Intricacies
Getting married is amazing and wonderful. Here are a few tips on how to take the journey slow and stress-free​.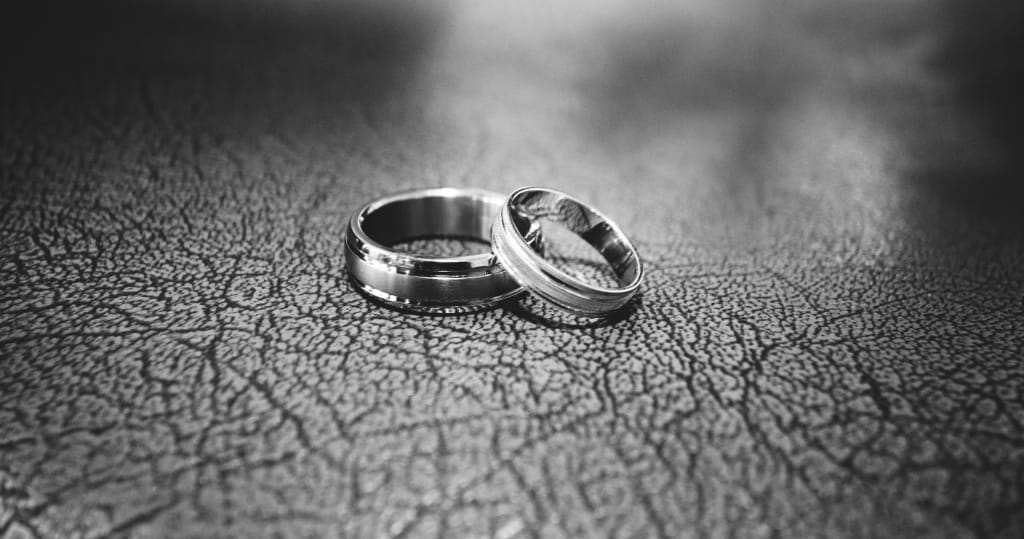 You're getting married! Actually... so am I!
Marriage...it's something we dream of and get excited about planning. For the most part, it should be a group thing. There are some things that are specific to the bride's taste, but the groom also needs to be involved.
Sometimes when men think about marriage, it's a long engagement. I know myself and my sweetheart are choosing a long engagement. The reasons are specific to you and you alone. Choose the timing that is right for you.
In some cases, planning can take a certain amount of days. Venues, food, gown, bridesmaids, groomsmen and the groom all need specific items for that special day. Here are some ways to have a great wedding planning year or months, and keep it stressfree and possible.
Venues
The place you will say "I do" not to be confused with the after party location. Of course, if you're getting married inside a church, you can often use the rec room for your after wedding party. Here's how to cheap it out and still have fun!
Choosing a smaller church may lack space, but it will provide you with a smaller cost. Most small churches will rent their space to you for $250.00 to $400.00, and that's a lot better than $1,000.00.
Taking your small wedding party to a great restaurant after is a great way to have a nice dinner but also lessen the cost blow. It's optional and the guests pay for their own meals.
If your parents have a decent sized home and yard you can have a home wedding. The party can be inside and the wedding outside or both!
In this way, you only need to pay for a caterer and music. Think "Father of the Bride" but less expensiveness.
Summer wedding? Choose the beach! A great place for a casual wedding. Find a simple wedding dress, the groom gets a nice but simple getup and you can have BBQ food or potluck style right on the beach.
A friend can photograph the wedding, pay for a DJ and you're golden.
On the same note, you can also have a park wedding. Some big parks have Gazebo's that are perfect for saying your vows. This would be a good idea during the spring and summer months, of course.
Attire
Depending on where you're getting married depends on your dress. Your budget is completely up to you, but remember to think about the environment you will be in. Dirt, sand, grass, dust or if you will be inside the whole time, consider dancing in the dress, walking and well...other business.
Having assistance in the bathroom is not something I am looking forward to dealing with. In fact, I refuse. My dress will be simple, and if this is something that doesn't bother you then choose the dress that represents you the most.
Just remember to consider your surroundings. Breathing, also...remember you need air. The dress is made to fit your body, not the other way around.
Consider your bridesmaids' needs as well. The weather, location, and comfort should be taken into account. The dresses should also be cost effective. Not too expensive but not too cheap either.
Decorations
The dollar store is an amazing place. They have jars, glasses, wine glasses and cups of all sorts. Depending on your guest list size, you can get some beautiful cups that can be mementos for your guests.
Flowers can be pretty cheap if you order two well-sized bouquets and put them in pretty pots or holders.
Spend your money on the stuff that matters to you. For me, it will be personalized stuff. Like "His and Her" items, or bride and groom items that are memorable to the wedding.
Music
When you pick someone to DJ for you, make sure you hand them a list of songs you'd like played. Either that or make sure they know which genres to avoid. Most DJs are pretty flexible to music they play, but there are some who have a set list especially if they have just started out.
Concerning the Groom...
Make sure you listen to your fiancé. He might want to wait a little longer and if that is the case don't fret and stew. It doesn't mean he is having second thoughts, it just means he is trying to get his ducks in a row. Remember, you're marrying each other and you will be in this together.
Support him and let him know you are right there with him. Include him in the decisions, ask his opinion and make him feel valued and wanted. His opinion matters, after all, it's his wedding too.
Happy walking down the aisle, and may you walk the road less traveled.