Don't you know how to beat the hot days? Try one of the ice cream recipes!
Recipe for chocolate ice cream, strawberry ice cream and mascarpone ice cream with lemon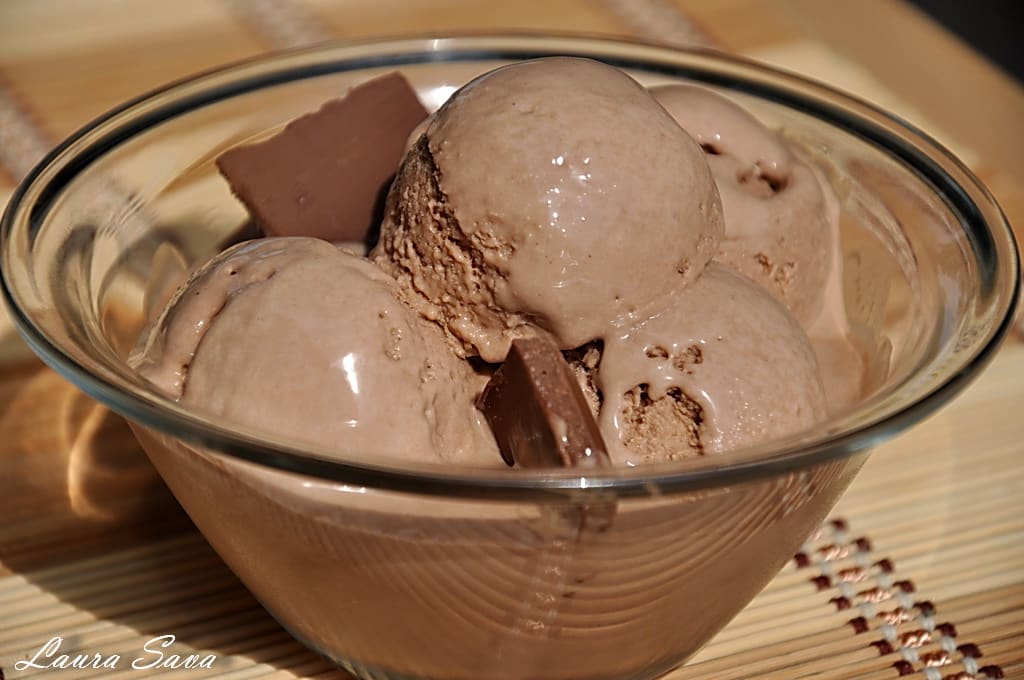 A cold ice cream can be the ideal dessert for all family members. If you have never prepared ice cream before, you might be surprised how easy it is to prepare. Many times, the preparation is done in less than half an hour, then all you have to do is wait for it to cool down. Below are some classic and modern recipes.
Recipe for chocolate ice cream
Ingredients
400 ml of natural cream for whipped cream + 2 spoons of vanilla powdered sugar (25 g)
70 g of cocoa
325 g sweetened condensed milk
Method of preparation
Put the condensed milk in a bowl, add cocoa and mix until homogenized.
In a separate bowl, put the cream for the whipped cream and start mixing. When the cream starts to take on consistency, add the powdered sugar and mix at low speed for another 1-2 minutes.
In order to obtain a perfectly mixed whipped cream, the cream, the bowl and the paddles of the mixer must be very cold. Do not use caster sugar because it is difficult to melt, only commercial powdered sugar. Commercial powdered sugar contains a little starch, it helps the cream to mix perfectly.
We put in the bowl in which we mixed the cream, condensed milk cream and cocoa and mix carefully from the bottom up, until homogenized.
Put the ice cream in a bowl, close it with a lid, and put it in the freezer for at least 6 hours.
There is no need to mix the ice cream while it is in the freezer. It will be perfectly creamy after the resting time.
Recipe for strawberry ice cream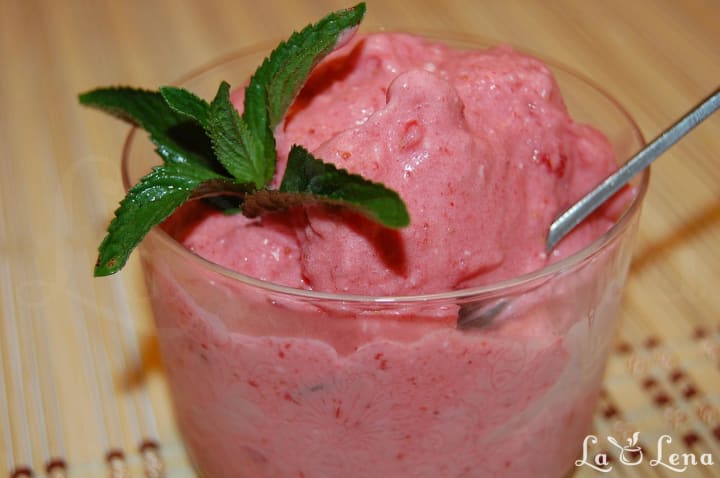 Ingredients
350 g of strawberries
200 ml of cream for the whipped cream
300 ml of milk
125 g of sugar
1/2 lemon (juice only)
Method of preparation
We clean the tails of the strawberries, run them quickly through a jet of cold water and wipe them carefully.
Sprinkle the strawberries with the juice of half a large lemon and mix them with the sugar.
We mix them in the robot, at maximum speed, until we get a fine sauce.
Mix the sauce with liquid cream and milk and mix again for about 3 minutes, at maximum speed.
We put the ice cream in a mold (I chose a silicone mold so that it would be easier for me to remove it) and put it in the freezer for 24 hours. If we want the ice cream to be very smooth, we mix it once every 40 minutes, in the first 3 hours after putting it in the freezer.
After 24 hours, remove the ice cream from the freezer and cut it into pieces.
We insert the pieces of strawberry ice cream into the robot and mix at maximum speed until we get a foamy ice cream without ice crystals in it.
After mixing it, we leave it in the freezer for about 15-20 minutes, then we serve it with chocolate sauce or with anything else you want. I made the mistake of pouring the warm sauce over the ice cream. If you use a homemade sauce for this ice cream, I recommend that you let it cool down very well first.
Recipe for mascarpone ice cream with lemon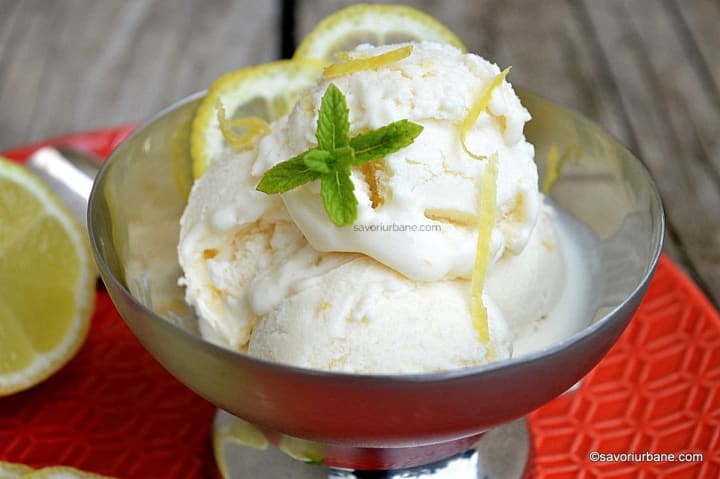 Ingredients
200 g powdered sugar
300 ml of milk
250 g mascarpone
100 ml lemon juice (2 lemons)
Method of preparation
We put the milk mixed with powdered sugar on a low heat and boil it until all the sugar melts, then let it cool down.
Separately, mix the mascarpone a little and then gradually add the cold mixture of milk and sugar. Mix until homogeneous and add the lemon juice. Mix until homogeneous.
Put the mascarpone ice cream in a stainless steel bowl and put it in the freezer. For a very fine ice cream, we mix it every 30 minutes for 2 hours so that ice does not form.
About the Creator
Food recipes for you and your loved ones. I present both food and sweets, from different countries, for a diversification of tastes to your liking.
Reader insights
Be the first to share your insights about this piece.
Add your insights