7 Bridal Beauty Hacks for the Perfect Look on Your Special Day
Soulmate? Check. Ring? Check. 'The' Dress? Check.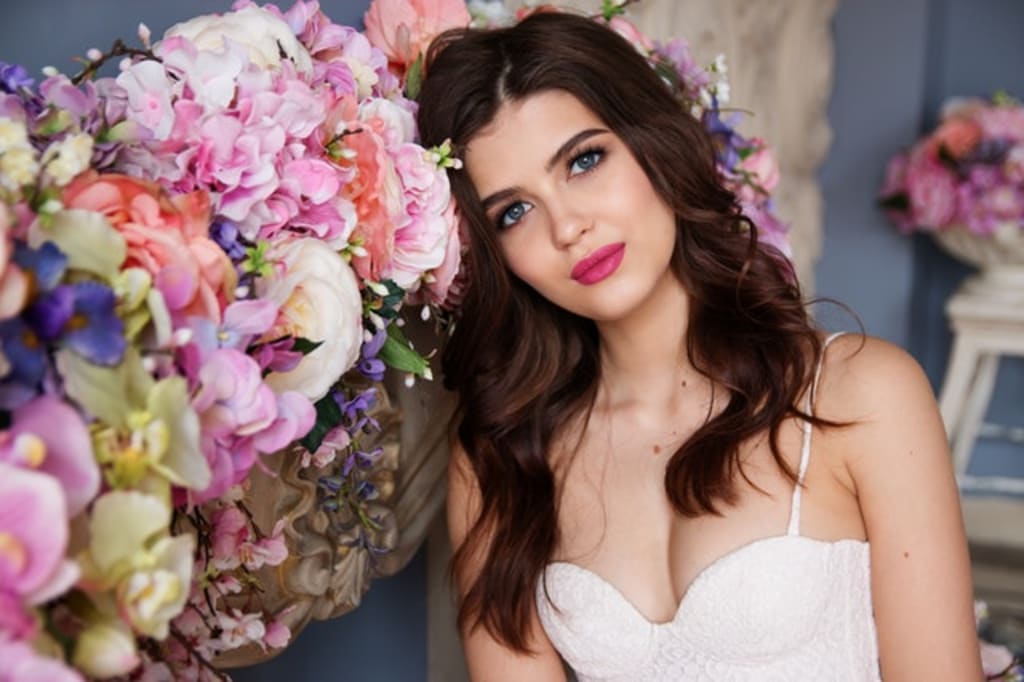 Okay, now comes the actual challenge—sticking to a strict beauty regimen so you can become the best version of yourself for your special day. Because, well, all eyes (and cameras) are going to be on you!
Not entirely sure what you should add to your bridal beauty checklist? Here are seven beauty hacks to help you achieve the perfect look on your special day!
Spray Tan
Even if you're not that into spray tans—as a bride, you should seriously consider it. Bronzed skin looks stunning against a white wedding dress. You don't need to go crazy, going 50 shades darker and come out looking like a Lemming (that's the other extreme which is advised against!) A light spray tan can simply give your skin that sun-kissed look and really save the day if you're sporting some wicked singlet tan lines and wearing a strapless dress. There's no hiding those in photographs!
You may have noticed that trial runs are a big theme for wedding prep. The same goes for a spray tan. Don't wait until the last minute to get a spray tan!
Prep your skin for a spray tan session through regular exfoliation and moisturizing afterwards.
Pay a visit to the tanning salon a couple months prior to the date to figure out how the process works, how deep you want your tan to be, how your skin reacts, and if you even like that tanning salon.
Make sure your book your last spray tan session about two days before the big day. This gives you enough time to fix something, or even for your tan to set so it doesn't stain your dress.
Hair Extensions for Added Length and Volume
In keeping up with theme of being your best self for your wedding day, there's really no reason NOT to wear hair extensions.
Whether you want to achieve gorgeous, flowing mermaid tresses, or you plan on doing a chic up-do, clip-in extensions are perfect for adding the extra length and volume that can enhance your bridal look immensely.
Here's a quick tutorial for how to apply clip-in extensions on your own.
What's great about clip-ins is that you can easily remove them when you decide to call it a night. Again, don't leave this to the last minute. Pay your hair stylist a visit with your hair extensions to figure out the best way to style your hair with clip-ins for your big day!
Looking for a set of clip-in hair extensions to complete your bridal look? Browse clip-in extensions here.
Start Prepping Your Skin ASAP
For healthy, glowing skin on your wedding day, you should start prepping your skin as early as six months before. Besides your face, you need to pay attention to well, everything else—from your neck and shoulders, to your hands and feet.
Incorporate a daily skincare regimen that includes regular exfoliation, cleansing, toning, moisturizing, and facials. Begin your skincare regimen as soon as possible, because you never know how your skin will react to certain products. Hint: don't suddenly go trying new products a day before the wedding!
To prep your body, use a dry body brush in the shower to exfoliate—removing dead skin, improving circulation, and preventing ingrown hairs.
Choose Long-Lasting Makeup Products (and waterproof!)
A bride's worst nightmare? Next to the groom not showing up, makeup that doesn't hold up.
With the best bridal glam, it's not just about perfecting the right makeup look, but choosing the right products to create a long-lasting makeup look that's just as gorgeous in person as it is in photos!
Let's be real—no bride has the time (or patience) to keep touching up her makeup. A good primer and loose setting powder are your best friends on your wedding day. The two go hand-in-hand for maximizing the staying power of your makeup look. But keep in mind that you really need to buff the powder out, or you'll get a white cast in your photos!
Again, do several trial runs to pick out the best products to create the perfect bridal look (in person and in photos), with the ultimate staying power. Chances are, a few tears may be shed so a waterproof mascara is a must.
Teeth Whitening
FYI—you're going to be all smiles on our wedding day.
For a picture-perfect smile, it's a good idea to start taking good care of your teeth ASAP.
First, pay your dentist a visit for a teeth cleaning session. If you plan on getting your teeth professionally whitened, don't leave it until the last minute. Professional treatments can aggravate your gums, or cause irritation and discomfort, which really isn't the best look or feeling on your wedding day. You want to be able to enjoy that glass of celebratory bubbly!
Try your best to avoid dark drinks that can stain your teeth, such as red wine or coffee. If you really can't (which is completely understandable), sip your drinks through a straw to limit the contact it has with your teeth.
Nails
Before that last trip to the nail salon, do a couple trial runs to figure out which color is most flattering on your skin tone and what works best for your desired look.
Aim to get your nails done a day or two before your wedding day. Any earlier and your nails just won't look as fresh or you might even chip them!
The ultimate nail hack for your wedding day? Bring an extra bottle of nail polish with you so you're prepared for a nail emergency at any point of your wedding.
Perfect Eyebrows
Not everyone was blessed with perfectly shaped eyebrows. Even if you were, you still want to fill them in so your arches can stand out. When filling in your brows for your wedding, use powder over pencil. Powder is great for achieving a softer, natural look.
Pay a visit to a professional brow stylist to figure out what's the best brow look to suit your face shape. Just in case everything doesn't go your way, make sure you do this way ahead of time so there's enough time for your brows to grow back.
Don't do any last minute grooming on your own! The last thing you want is for your over-tweezed brows to steal your thunder.
And with those seven simple hacks, you should be feeling more relaxed and confident to rock your wedding look. Do you have any other great bridal hacks to help out your fellow brides-to-be?