10 Unique Wedding Favors for Your Big Day
Ditch the traditional wedding favors and surprise your guests with unique wedding favors on your big day.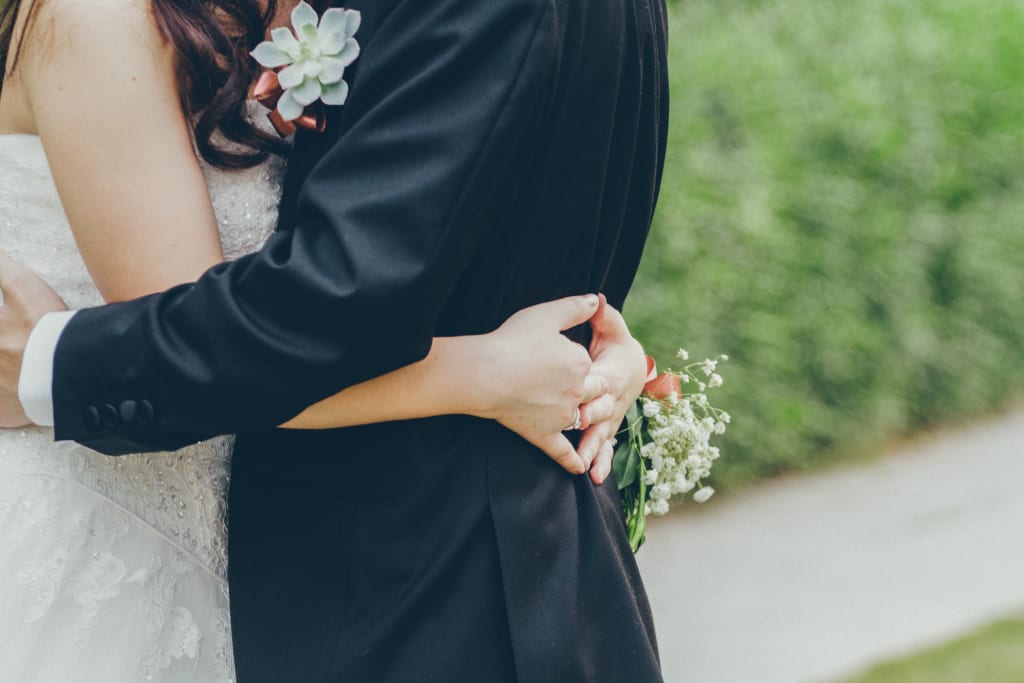 Photo via Jeremy Wong
There will come a time in most of our lives where planning a wedding will take the forefront of our minds. Weddings are a beautiful occasion to celebrate, and if planned correctly, your guests will be reminiscing about it for ages. Guests at your wedding are just as important as the wedding itself, so it should be a part of the process to create personalized gifts and unique wedding favors to thank your guests for being a part of your big day. Without them, your wedding wouldn't be as special as it is. Sharing this day with others is a memory that will last a lifetime. Show your guests that you appreciate their presence with thoughtful gifts.
Whether you're having a destination wedding, themed wedding, or traditional wedding, unique wedding gifts will make your big day stand out from the rest. Personalized gifts can go a long way and your guest will highly appreciate it. It's hard to think of unique party favors that your guests will actually use, but sometimes you don't have to go too outside the box to find the perfect one.
Show your love of wine and love for your guests by creating a personalized bottle stopper. Bottle stoppers are one of those things that everybody needs in their home but don't know it yet, which is why it is a perfect gift for anyone. By personalizing it with a wedding emblem or unique design, your guests will always remember your big day whenever indulging in a nice glass of red or white wine.
Bottle openers are an extremely practical gift that you could give out on your big day. By personalizing it, it can make memories last and you can almost guarantee that your guests will make great use out of it.
Mostly everyone needs a bottle opener in their home, which is what makes this gift so thoughtful. There are a series of designs that you could choose from to make the perfect bottle opener that would match the theme of your wedding. Make your bottle opener into the shape of a key, a heart, a rose, or anything that comes to your mind when you think of your wedding. Pair it with a customized packaging with your names and wedding date.
If you have ever had the issue of having an endless amount of cards, but nowhere to place them, then you are among a vast majority. From pineapples to elephants and everything in between, there is a variety of styles that you could choose from. You've already learned how to throw a unique wedding, so flex your creative muscles and put them to the test. This is the time to show your guests how much you appreciate them coming and making the memory of their big day last for a lifetime.
Olive oil is an ingredient that people tend to use on the daily. Made especially for cooking, you can personalize the olive oil to carry different flavors such as extra virgin or balsamic vinegar. Choose the olive oil that you believe fits the theme of your wedding day and make a small, personalized bottle that you can hand out to your guests. Wrap it up in a bow with your initials and it's ready to go. This product will last for a very long time and your guests will be ecstatic to know that they received a gift that they can actually use. The best part of this wedding favor idea is that you can create it DIY.
For the contemporary wine connoisseur, stemless wine glasses are the way to go. Show your guests that you love to have a good time and believe that they should too. They're perfect for a wine-themed wedding, bridal shower, or engagement party. Customize each glass with your names, wedding date and a special message. This is a gift that will be sitting in your guests' home and constantly reminding them of the great time they had at your celebration.
This is a unique wedding favor in which you can get really creative. Favor boxes range in different styles and sizes. It is up to you to design a favor box that matches the theme of your wedding. Some popular styles are a butterfly design, carved wood, and metallic. Whichever design you end up choosing, you are able to fill your favor boxes with candies and treats—favors that your guests will likely indulge in at that moment.
If you have a refrigerator in your home (hopefully you do) then chances are that you have a magnet or two on them. People tend to use magnets for holding up cards, reminders, photos, or important documents. It is safe to assume that everyone uses magnets in their homes or at their offices, so making it a wedding favor is not a bad idea.
Magnets can be made in all shapes, sizes, and colors. Personalize yours with initials, a message, or a photo that you paired perfectly with a creative DIY photo booth idea your guests will love. It is a perfect wedding gift and keepsake for both the bride, groom, and guests.
Let your inner light shine at your wedding reception with a personalized candle. Customize everything from the scent of the candle to the design on the tin. This unique wedding favor can match any themed wedding because there is an endless amount of opportunities for scent and design. Not only can they be used as a wedding favor, but you can also incorporate them into your centerpieces. The tin should have your name, wedding date, and a small message to thank guests for sharing that special day with you.
Unique wedding favors are great when you put a lot of thought into them. Choosing something practical like a coaster will have your guests excited that they can take it home and use it daily. Show your guests how thoughtful you can be when it comes to the tiniest details. You can customize a design and place your names and wedding date on the coasters, and pass it out to your guests on your big day. Your guests will be thinking of you every time they relax and have a drink.
Koozies are the ultimate unique wedding favors that nobody thinks about yet everyone wishes they had. Koozies are meant to keep your hands warm while you enjoy a cold beverage. Who likes to have freezing hands while you're drinking anyway? Choose from several colors and printed designs. They're the perfect way to personalize any gathering. Adding a personal touch turns this useful decoration into a unique gift that your guests can take home with them. Beer or soda, bottle, can or cup—every drink needs a koozie, and every guest needs wedding favors they will love.