10 Last Minute Wedding Gift Ideas
Whether there was no gift registry or it was just all bought up, we've got your back with last minute wedding gift ideas.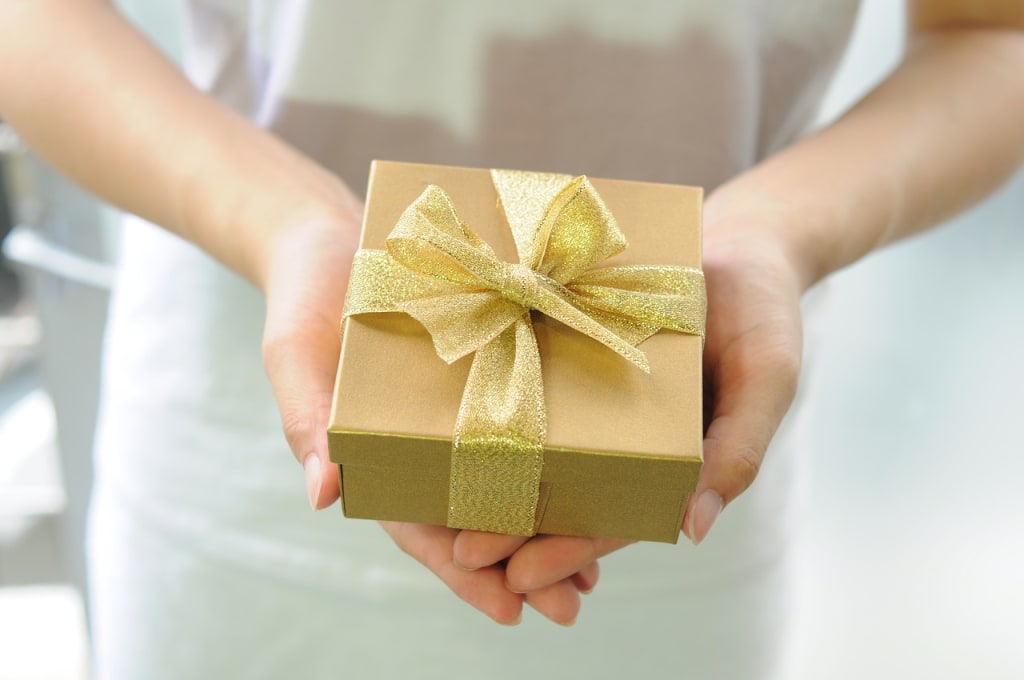 Alright, picture this: You get invited to a very small wedding. One of your best friends is the groom. You were there when the bride and groom met. You advocated for the trip to Nashville where the bride and groom met.
You're really excited to go to the wedding, only there's no gift registry. It's actually surprising how often couples having small ceremonies or couples who have already been living together for a long while will forego a registry.
However, it's a wedding and you really don't want to show up empty-handed. I was thus scrambling terribly for last minute wedding gift ideas. While my situation was an odd one, there are plenty of more ordinary scenarios, too. You might've sent your RSVP in months ago then just forgot to grab something off the gift registry. If everything off the registry was already bought up, you've got to use your head to come up with some great gifts.
There are plenty of luxury, designer gizmos out there, like fancy cutting boards or vases that retail over $100, but how many couples nowadays actually care about that sort of thing? If you have expensive taste and that's your thing, then by all means, spend your money on what you like, but the couple you're buying for might prefer an experience or something practical if it's something last minute.
If you're going to get them something that's very cool but not exactly a necessity, like wine glasses or champagne flutes, get them customized! Things like that are always lovely gifts, but they can also be a little impersonal, especially if the couple you're buying for already has all the kitchenware they need. There are a lot of options for personalized wedding gifts beyond glasses, too.
However, if you get them something monogrammed with their initials, the gift becomes a lot more thoughtful and meaningful. Instead of them thinking, "Oh, I think we got those wine glasses at our wedding," they'll think, "Oh, yes, those are the custom glasses we go from friend ABC!" You're friend ABC. Don't question the nickname I've given you for illustrative purpose.
If you're buying your gift really last minute and there's no time left for something to be customized, but you still want to get them something practical, would they get some good use out of a bar set? If they have a decent liquor collection and like the art of mixology, getting them something very unique for the kitchen is a good last minute wedding gift idea.
Plus, if you get a stainless steel set, it's sure to last a very long time. If you want to go all the way and want to spend a little more on your gift, you could also consider getting them a bar cart. There are a lot of awesome wedding drinks you need to try, so getting them set with a kit is a great first step.
As long as you have the newlyweds' mailing address, sign them up for a monthly wine club! If you don't want to break the bank, you can also send them a one time gift from a wine club out there. Sometimes, subscription services will also let you pay for a certain duration of time, like a three month package or a six month package.
This is the kind of last minute gift you can buy days or hours before the wedding ceremony. Heck, you could even buy it on your phone as the bride and groom are walking down the aisle. Of course, you probably shouldn't wait that long to pick a gift.
Send them off to some couples cooking classes.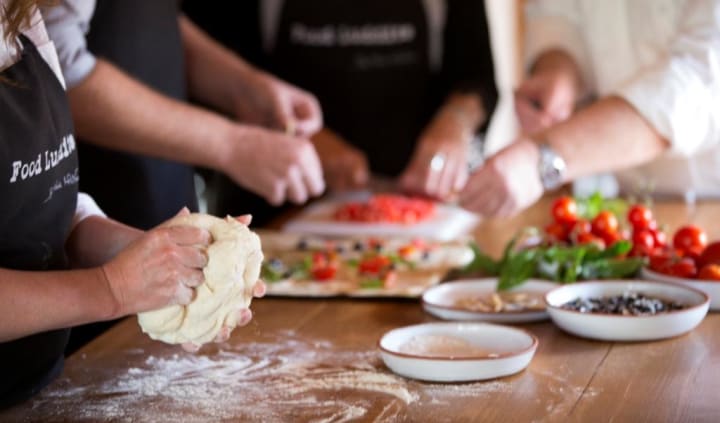 Once upon a time, most couples didn't live together before marriage. That made buying gifts a lot easier. They needed everything; cutlery, coffee mugs, pots, pans, absolutely everything. Modern society is great since a lot of couples now test the waters by living together before tying the knot, but it does make it a fair bit harder to shop for the bride and groom.
For that couple who already has all their necessities, send them off to a cooking class. Find something in their area that would be easy for them to get to, and make sure they'll have a few months of a window to choose when they want to go. They're probably going on a honeymoon, so make sure it's not something they have to rush and do before a looming expiration date.
A luxury candle or a little set of scented candles is a lovely gift. It's something that gets used, so even if the couple you're buying for already has some around, you won't be junking up their home by giving them a few more. Getting decorative candles that will look great on their coffee table is always a safe bet. A diffuser is also a good option since they're a great household accessory, but they're still new enough that not everyone has one.
When you're choosing scents, stick with fruits, florals, or essential oils. Some of those aromas like "fresh linen" or vague ones like "summer day" sometimes end up smelling more like laundry detergent than any person would actually like. You want your gift to be extra special, not to have it end up being re-gifted to the in-laws a few months later, so pick out some fantastic scents.
Getting them a voucher for an experience they'll enjoy is another great option. It's a little bit more personal than a simple gift card since it has a more specific purpose. Sure, gift cards are very universal and they'll definitely be able to use it, but it's a little too bland for the happy couple.
If the wine club month subscription isn't really your forte, then a good old local event is a nice option as well. When you're short on last minute wedding gifts, sending them to go out and do something together is a great choice.
If the bride and groom you're buying for aren't really into cocktails or wine, consider getting them something that's been given as a wedding gift for literally decades. Stand mixers are one of the most classic wedding gifts out there, but they're still good gifts.
They're durable as brick, and they'll last just as long as the marriage—or longer, in some cases. Did you think I was making a divorce joke? Not at all! It'd be handed down to the next generation, of course. Obviously.
No one wants to spend several hundred dollars to buy a mixer for themselves, but getting one as a gift is still handy and exciting. If you're stumped, you can fall back on a classic and you'll be just fine.
Whether they've been living together for a while or not, you can bet they'd be more than eager to toss their old towels in the rag bag once they feel how soft a Turkish cotton towel set is. Don't be turned off by the dark brown in the preview set, if they're more the rose gold kind of couple, you can get these towels in rose, ivory, or any other color you think would go best with the couple's decor.
You can get this set from Bed, Bath, and Beyond. Considering there's a BBB in almost every city in America, you can probably nab these pretty easily, even if you're burning the midnight oil on your gift buying.
Buy them an experience or a hotel gift card for a weekend getaway.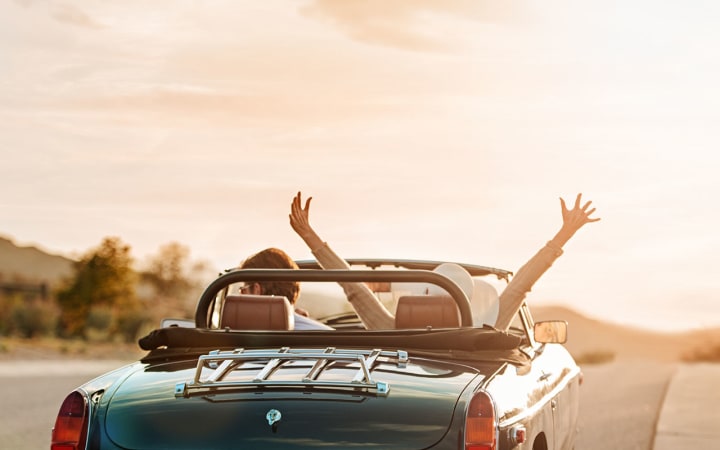 A hotel gift card is fun enough to make a gift card somewhat acceptable wedding gift, but get more creative if you can. This way, you're setting them up for a few days of fun. If you choose a large hotel chain like Choice Hotels' gift cards, they'll be able to use it in any city they want to.
Alternatively, do they live near the beach? Getting them a season long beach pass could be a great wedding gift, although it's not a standard one.
Think about who they are, what they like to do, and where you are geographically. Are they hikers or outdoorsy people? If they live near any of the very large national and state parks that typical charge admissions fees, you could get them a season or annual pass. Getting them a gift that makes normal life wherever you are in the world a little more enjoyable is a very thoughtful gift.
Here's my trump card—put together a last minute wedding gift. I bought a few bottles of wine that were flavors I knew the bride and groom would enjoy, paired it with some artisanal, loose leaf tea, stopped by Target to get a tea steeper and a few nice tea cups, then ran into the Michaels next door to get tissue paper and a nice basket to put everything in.
This particular basket wasn't extravagant, but the charm of a gift basket is that you can really customize what you put inside. Did you grab some scented candles but not enough to be a gift on its own? Perfect addition to a basket. It's also a nice way if you're going to gift something simple, like coffee mugs or tea cups like I did, to make an ordinary present dressed up a little more.
If you're still stumped and need a few more little things to fill up your gift basket, you can pick up some funny wedding gifts that you can buy on Amazon and have them zipping to your front door with Prime shipping.
There are a lot of last minute wedding gift ideas to choose from, but try and pick one that will resonate with the couple. It may be down to the last hour, but it's still important to get them something they'll remember and appreciate. This way, your gift will be extra special, and they'll always think of you when they see it, use it, or look at pictures of when they did it.