Where Does the Word Gift Ribbon Come From
Gift Ribbon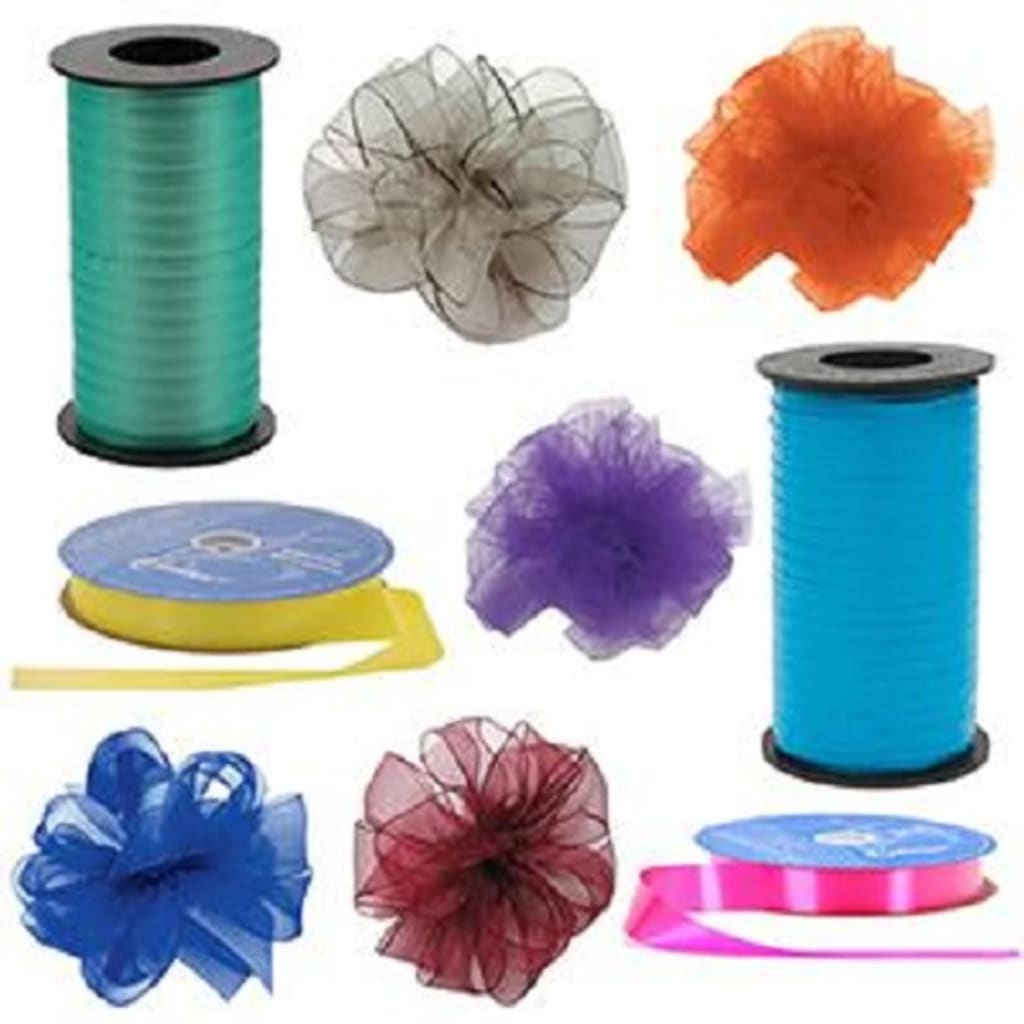 Ribbons make wonderful accessories for creative and decorative purpose including hangtags, gift-wrapping, invitations, and greeting cards. Additionally, ribbons and bows are also used to make hair braiding and accessories. For DIY projects, ribbons are used as stay for craft, jewelry, cake decoration, fashion, and haberdashery. Ribbons are essential in the florist industry for wrapping flower bouquets and for decorating various functions. In fact, occasions that require decoration and embellishment use ribbons.
Historical perspective
Since the Middle Ages, merchants have been peddling various ribbons from the East across Europe. These ribbons were interlaced with silver, and gold while some were fashioned out of silk or other exquisite material. Ribbons have always been regarded as a symbol of nobility throughout history and worn by the upper class. By the 17th century, the fashion industry embraced ribbons to make attires adorned with various forms of ribbons. Today, ribbons are made from various materials beyond fabric including natural and synthetic fibers to suit various purposes.
Types of ribbons
Organza ribbons
This type of ribbon was originally made of cotton with open plain weave and very fine twisted yarns. Organza ribbon is lightweight with a thin and crisp feel and made of nylon or polyester today. These ribbons are delicate and can be used to make a limp or floppy bow. It makes organza ribbon ideal for wrapping party favors on weddings and events. Organza ribbons give a finishing touch to items including:
Chair covers
Greeting cards
Paper invitations
Flower bouquets
These ribbons are popular for creating beautiful sturdy bows and you can use wired edge to make the bow maintain its shape.
Satin ribbons
These highly versatile ribbons are made out of nylon or polyester. Identical to silk ribbon, satin ribbon comes in two options. Single-faced satin ribbon has a smooth and shiny surface on one side while the double-faced satin ribbon has two surfaces smooth and shiny. Satin ribbon is popular as gift ribbon and for hair accessories. This ribbon is also popular for all types of wedding decorations including making the perfect adornment for wedding car decoration.
For corporate functions, satin can be perfectly customized with a logo or text to produce crisp results. Satin ribbon is a perfect solution to add extra shine to all wrapped gifts. There is also satin cord made out of polyester in a thin rope shape for making various jewelry items including bracelets and necklaces. It is also possible to use the satin cord to accentuate a bridal gown and for pouches and purses' drawstrings.
Grosgrain ribbons
These are ribbons made of polyester and woven blends to create a ribbing effect. It is usually thicker and heavier and comes in various colors and patterns including solid, striped, and printed. Grosgrain ribbons are popularly used for applications including:
Lanyards
Scrapbooking
Gift-wrapping
Greeting cards
Paper invitation accents
This type of ribbon comes with a textured finish making them ideal for making flower bouquet wrapping for various occasions.
Metallic ribbons
When looking for ribbon with a closed or open weave mesh finish, look no further than metallic ribbon. This is available in soft or stiff mesh fabric. Soft fabric requires wire edge to stay in shape when applied for gift-wrapping or making bows for Christmas tree adornments. Metallic ribbons are also ideal to make huge bows for embellishing wreaths since it holds shape well.
Paper ribbons
Made from polypropylene, paper ribbons come in various colors. This ribbon is sturdy and allows splitting easily for curling into the desired shape. Paper ribbon is popular with professional florists and for making funeral bouquets. It comes in options including patterned tear ribbon that comes in various prints including stripes, polka dots, and other printed patterns. There is also pull ribbon that assembles in seconds for gift hampers and confectionary décor. Using a combination of ribbons in complimentary colors will jazz up any gift.
Aspidistra leaf ribbons
This is ribbon looking and feeling like an aspidistra plant. It is a foliage plant popular s a houseplant for surviving with minimal care. Aspidistra leaf ribbon works well for floral bouquets by giving it a more natural appeal since it is available in colors such as green. This ribbon works great to create multiple layers when making floral arrangements.
Double ruffle ribbon
For its gorgeous appearance, double ruffle ribbon makes wonderful hair bows and for making a lining to customize clothing. This single face ribbon has a center lined with lovely ribbon on either side. The outside has a double ruffle ribbon with a shiny satin center.
Final thought
With a range of ribbons on the market, there is always a type of ribbon for every purpose. Luckily, it is possible to find quality ribbon online from a reputable store with a range of options. it will be easier for you to select the right ribbon for your needs.