What Questions Should Every Business Owner Ask From A Commercial Roofing Contractor?
Questions that you have to ask from your Roofing Expert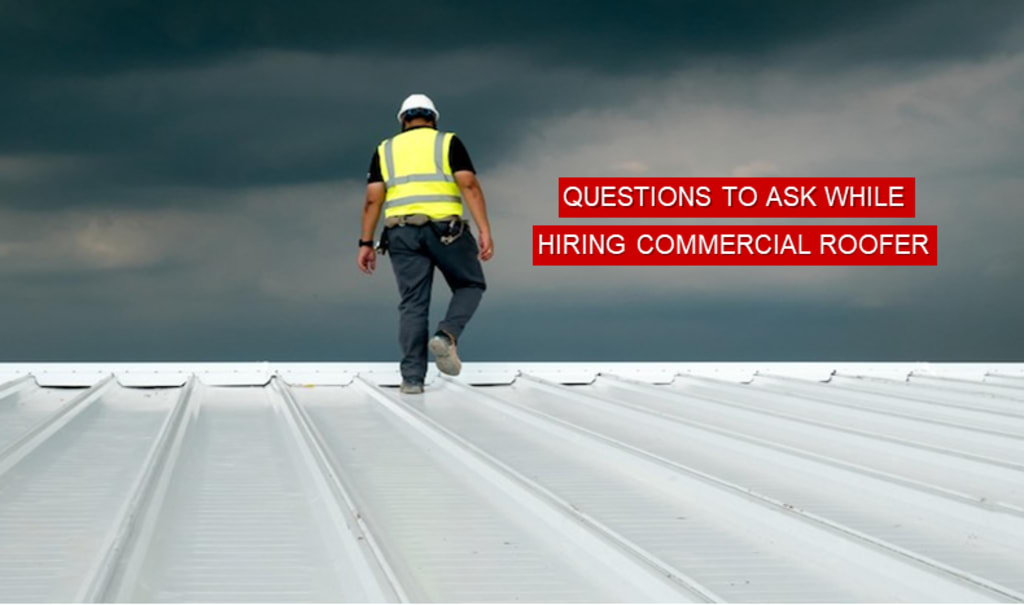 Commercial Roofing Contractor
Have you set the right foundation of your business? While such a moment indeed can be pretty exciting for any business owner, a time comes when he is bound to face the challenge of making a strong roof up above himself and the staff. While this is exactly where the roles of a commercial roofing company come into play, finding the best company to do the job is not as easy as it may seem.
The project of commercial roofing is always on a bigger scale and includes a lot of complications that only experts should handle or else the building gets exposed to the danger of roof leaks or other problems with time to come.
However, as we thought of helping you in the process, once and for all, here are a few questions that you must ask from a contractor before hiring them, which will of course help you in making the right call.
What Is Your Previous Experience?
First up, you need to start off by asking about the experience of the company and while you are at it, don't even think of only relying on the number of years an expert has spent in the field. This is because the number of years factor doesn't justify the quality of service a company may have delivered and therefore it is your job that you inquire the representative of the company about their previous commercial roofing projects or even ask a more open-ended question from the contractor like what has been the most difficult job that he has even done - only to judge if the contractor is capable of handling your project or not.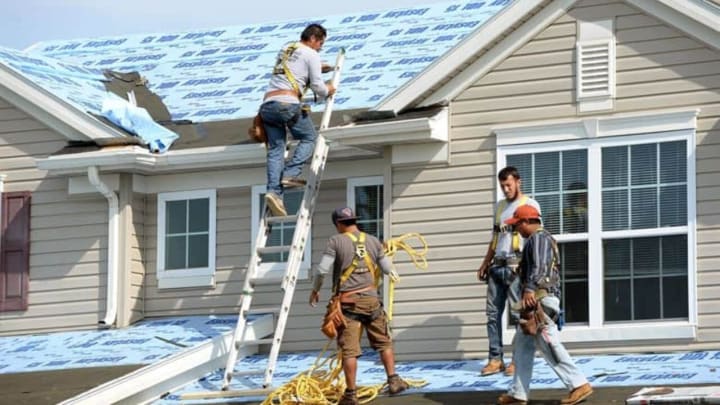 Do You Provide Any References?
While of course, you want a company that is regarded as the best in the kind of service that you want them to hire for, the best way to achieve such a desire is by asking the selected companies about the references beforehand.
Good companies always boast about their references because they know its the best bet to grab a potential customer. But in case if your selected company does not have references then we would recommend you to not take the risk of hiring them as there are chances that they may not have done the kind of work before that you might be looking for.
Are you Licensed & Insured?
This is that one requirement being a business owner that you must not forget by all means in the process of selecting a professional roofing services company in Houston TX. While license serves to be a proof of the quality of service that is state-approved, insurance, on the other hand, helps for when there is any negligence shown by the roofing contractor which could have cost you a hefty amount, without any insurance plans.
Do You Have The Necessary Equipment?

It doesn't matter how much skilled a team is, as long as they don't have the right equipment to deal with the repairing work of any kind of roof, they are useless. Furthermore, more often than not you will see companies making bigger claims without actually owning the right equipment to handle your task as well and once the trouble arises for them, they begin to rent out the equipment to buy from third parties and eventually charge the cost to your bills which eventually, in the end, hurt your financial budget for roofing.
So, in order to not fall for any such scam, our recommendation would be that you look out for equipment and products required to do the roofing job and then individually ask the contractor about those items in detail.
How Will You Quote The Price?
This question is related to revealing a trick that you must know; you have to make sure that the cost of metal roofing should be provided in a quote after the contractor has fully analyzed the level of work required. This ensures all the factors that would come into play for the installation or repairing of your commercial roof and if your contractor is providing a quote on a standard price list, avoid him by all means.
Now that you know the exact questions that you have to ask from your roofing expert, we hope this guide will help you in making your roofs turn healthy again.
Reader insights
Be the first to share your insights about this piece.
Add your insights