Wellness at Home: Understanding the Essentials
Building your perfect home doesn't end with decorating rooms, organizing furniture and buying high-end appliances. While it is important that your home looks attractive, it also has to be completely clean and healthy. Cleaning and sanitizing your home every now and then is not enough, as there are many possible hazards that you may come across while maintaining your home. Hence, you should know the exact steps in creating and keeping wellness in your house and stick to them.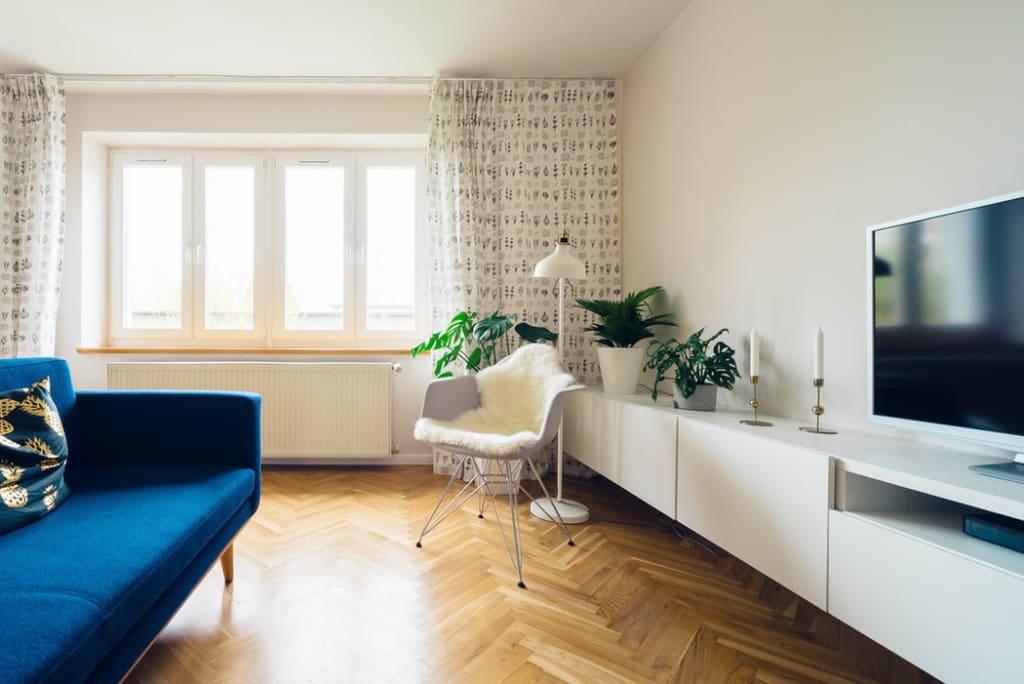 Basically, there are some elements or factors that make a green and healthy home. If you want your home to be free from safety and health hazards, you have to make sure it is clean, dry, safe, well-ventilated, pest-free, contaminant-free, well-maintained and efficient. For your guidance, here are some easy and useful upgrades for a healthier and safer home.
Entryway
Get Rid of Pollen. Pollens flourish during the cold season, so it is important to brush them off completely. If you have pets, always clean their fur and feet with wet wipes.
Use washable mats on the front door. Most of the dirt, germs and bacteria get trapped in the mat, so you have to wash them regularly.
Keep a basket at the front door for shoes and slippers. This is common in most households and it can help you maintain cleanliness inside your house.
Take your pets to the vet monthly. Have your dogs or cats checked for ticks and fleas at least every month? Give them flea and tick medication regularly to keep your house away from bugs and bacteria and keep your pets healthy.
Living Room
Utilize a vacuum cleaner or air scrubber with HEPA (high-efficiency particulate air) filters to remove dust, fleas and dust mites.
Clean the floors regularly. Whatever type of floor you have in your living room, you have it to clean it always with lemon oil and water solution. You can also use a solution with mild vinegar and water. Don't use chemical-based cleaning solutions as they can be irritating to the lungs. Remember that it's necessary to dry floors after cleaning them with traditional drying tools or innovative air movers, as you prefer.
Sanitize all hand-held devices in your living room, such as computer keyboards and TV remotes as they accumulate a lot of bacteria and germs.
Kitchen/Dining Room
Seal holes and fissures in your kitchen and dining room to prevent mice from entering your home.
Change refrigerator filters before they expire. If your fridge has a water dispenser, make sure to change their filters every six months to avoid build-up of sediment that may add bacteria to the water.
Only use BPA-free plastic containers. Plastic containers with BPA can be dangerous, especially to your kids so throw them all away and replace them with BPA-free containers.
Dry the dishes and other kitchen utensils properly to avoid bacteria in the kitchen.
Bedroom

Vacuum the mattress and air out your pillows to prevent mites from coming to your bed.
Don't put office equipment in your bedroom like printers and carriers, as they can be irritating to the lungs, which won't allow you to breathe properly and sleep soundly.
Monitor the humidity in your bedroom. 40 to 50 percent humidity is ideal for your room, since higher humidity can generate mold growth.
Use a whole-house fan under the roof or in the attic as it can help get rid of poor quality air and attract fresh air.
Bathroom

Replace cracked tiles and failing seals to prevent the growth of mold behind your bathroom's walls.
Don't use cleansers with chlorine and ammonia because they are skin and lung irritants and may trigger asthma.
Sanitize the faucets with a 3 percent hydrogen peroxide solution to help prevent germs and viruses that can cause flu.
Replace vinyl shower curtains with polyester or washable nylon shower curtains. Vinyl can be dangerous to reproductive health as it may comprise phthalates, which are harmful chemical compounds.
Use natural cleaners, such as baking soda paste, instead of chemical grout cleaners, as they have ingredients that can be hazardous to your overall health.
Playroom/Kid's Room

Dust and vacuum the entire playroom regularly, and make sure there is no incombustible residue from electronic toys and furnishings.
Test the room from lead paint. If you just bought your home and didn't have it built yourself, you can't be sure if the paint used in the house is not lead paint. Paint made of lead is very dangerous to your kids so make sure to use a reliable lead test kit, not only in the playroom but in the entire house.
Always sanitize your children's toys and doorknobs as they are prone to germs and bacteria.
Basement and Crawl Space
Use a test kit for radon, a harmful natural gas, which is one of the leading causes of lung cancer. This will help, especially if there are smokers in your house.
Replace or clean your furnace every three months to help remove allergens.
Check for peeling asbestos around boilers and pipers. If there are any, call an expert right away to get rid of them.
Make good use of the dehumidifier in your basement. This can help maintain an ideal humidity level to prevent mold growth.
Laundry Area
Wash bed sheets, pillowcases and duvet covers weekly to control dust mites that may cause asthma. Always use hot water to make cleaning more effective.
After loading your laundry machine, always wash your hands, especially if there's a sick person in your house so you will not catch the virus and germs from the clothes or fabrics you washed.
When washing your pet's bedding, always use hot water or take them to a laundry shop if the load is too much for you.
Garden
Remove dried, fallen leaves regularly and kill weeds immediately once you notice they are growing.
Examine each of your plants regularly. Check your plants always for any pest or disease that may harm your plants as well as your health.
If you have a pool in your garden, make sure to always clean it to prevent the growth of algae, which can discolor your pool quickly.
Use an efficient and reliable pool pump when cleaning your swimming pool to make the task easier and faster.