The Top 10 Benefits of an Aroma Candle for Your Home
Benefits of an Aroma Candle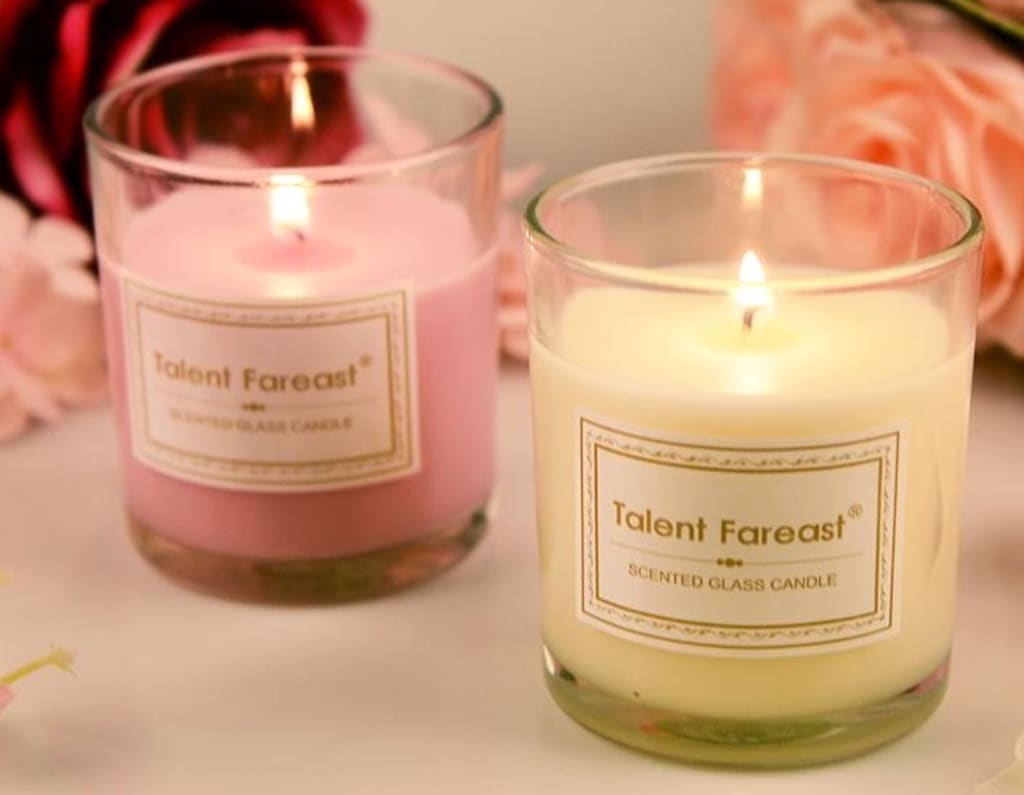 The candle has evolved from a simple light source to an ornamental accent that has many uses and benefits over time. Over 5,000 years ago mankind used candles to illuminate celebrations and as a light source. Yet we know very little about their origin.
Ancient Egyptians, according to legend, were the first to use candles when they created rush lights, or torches, from soaking reed pith in melted animal fat; but these torches did not have a wick like a candle. A source for this information is the National Candle Association.
During the 19th century, a significant number of technological developments impacted candle making today. For example, chemists discovered how to separate and refine wax from petroleum in the 1850s, resulting in paraffin wax.
The candle-making industry began to decline after electricity was invented and the lightbulb introduced in 1879. Despite candles no longer being man's primary source of light, they have become increasingly popular and useful: candles symbolize celebration, romance, and farewell, define ceremony and enhance home decor. Adding light to any environment instantly changes its ambiance without adding harshness from an electric light bulb. It is relaxing and warm when candles flicker in front of you.
Here are 10 ways you'll benefit from burning candles:
AMBIANCE & ATMOSPHERE
It is impossible to replicate the ambiance created by candlelight. Candles can add an air of intimacy and cozy coziness to your home when they are placed well. Your room will feel instantly warmer and more welcoming when you scatter some candles throughout. Creating a hygge home is as easy as lighting candles. Therapists, like massage therapists, often use candles in their therapy rooms since they are known for their calming, healing qualities.
It is a simple act to light a candle, to enjoy its gentle flicker, and to enjoy the gentle glow that it creates. Take 60 seconds to breathe for a couple of minutes next time you are having a chaotic day: light a candle, watch the flame, and just be still. By burning aromatherapy candles, you can be relaxed, energized, and have a more productive mental mindset. Aromatherapy candles, such as lavender, can help relieve stress and calm the mind. A eucalyptus candle can energize and enhance focus. Likewise, lemon candles are relaxing and energizing.
TRAVEL
When you travel, you don't have to leave your candles behind. Take all these benefits with you. Take a tin candle on your travels and create a personal sanctuary anywhere. Your candle packaging should be secure to avoid breaking, for this purpose you can use custom cardboard boxes. Light, a tin candle and feel at home anywhere. Share your reasons for burning candles in the comments below. Have we overlooked any benefits? Share your thoughts!
CELEBRATION & ROMANCE
Candles are a great way of celebrating birthdays, weddings, anniversaries, graduations, retirements, and many other occasions, regardless of whether they are on a cake or during a candlelit dinner. It is nice to treat yourself to a candle as a gift! These very fragrant soy candles are hand-poured into an upcycled beer bottle jar made from upcycled glass and are made using all-natural soy wax and almost double the recommended amount of fragrance oil to produce the strongest scent throw possible. We offer candles in our Lumberjack collection, our Aromatherapy collection candles are great gifts for housewarmings, our Horsin' Around collection candles are great gifts for horse lovers and our So Fresh, So Clean collection candles are ideal gifts for women.
DÉCOR
Your house will look stunning with candles in every room. To make an impact, use bright, bold colors. Subtle and soft colors work well together. Despite their versatility, candles look great in any room, come in a variety of styles, and are very easy to use.
Bath candles can provide a spa-like experience, strategically placed candles can make your living room cozy and calm (very Hygge), candles on the centerpiece of your dining room table make romantic candlelit dinners easy to enjoy, and kitchen candles create a positive atmosphere by removing odors.
Light a candle on your patio, porch, deck, or in the garden to create a magical, whimsical atmosphere; use a citronella candle to keep insects at bay. In feng shui, candles correspond directly to the element of fire. Hygge is mainly about lighting and ambiance, and lighting candles is one of the quickest ways to create hygge. You can add candles to your home decor regardless of how you arrange your furniture.
FRAGRANCE
It is possible to create a great sense of aroma in your home, or cover up unpleasant odors, by using scented candles. The fragrance types of scented candles available for purchase include fruity, baked goods, herbal, earthy, floral, gourmand, seasonal, and festive, as well as scents of woodsy, masculine, food, drink, and holiday. A candle made from soy wax burns cleanly has no soot and lasts significantly longer than a traditional paraffin candle that produces black soot while releasing toxic carcinogens into the air.
HEALTH
The health benefits of burning candles are numerous. Candles can provide an atmosphere of calm and well-being that can be conducive to living a healthy lifestyle and self-care. Candles can help you ease anxiety if you are experiencing fear or feeling anxious. A common health benefit is the removal of earwax buildup by ear candling. Candles are not all created equal: some are harmful to your health. Here you can find out why soy is used and why paraffin is harmful to health.
MEDITATION & PRAYER
When you meditate, lighting candles can support your practice. Visualization exercises and manifestation techniques that involve sending your intentions into the universe involve focusing on a burning candle's flame. During prayer, candles are also used.
REMEMBRANCE & SUPPORT
Often, a smell associated with a memory or a specific moment evokes a strong sense of smell. When our customers smell our candles, they share memories. This is one of the joys of selling candles. Here are a few of our favorites:
• One woman said that after smelling Tobacco Caramel, she was reminded of her grandparents' farm and the tobacco leaves hung to dry in the barn during her summers as a kid
• Our booth was approached by a man who stared at each candle before facing our table. His face was lit up after smelling Karma for the first time. My uncle's head shop in my childhood smelled exactly like this when I worked there as a kid"
• For many of our customers, Frazier Fir evokes fond memories of sitting around the Christmas tree.
Candles can be used to recall specific memories as well as to remember those we've lost. Often, candlelight vigils are held in communities to raise awareness of particular causes. Candles can be lit for loved ones at many churches. We will have a candle burning during our upcoming wedding in honor of those who cannot be present.
ROMANCE
Candlelight is a romantic way to make any dinner feel romantic. Candles should always be kept on your nightstand. When the mood strikes, light one up and turn up the heat - nothing enhances the moment like soft lighting.
SELF-EXPRESSION
We all have different tastes in fashion and music, and every person smells scents differently, just like everyone has different tastes in fashion and music. Burn your favorite scents to display your individuality and personality. Never be insecure about your tastes, just as you don't need to be about your style. Be yourself! Embrace your individuality. You shouldn't feel bad about a patchouli candle not being liked by someone else.
house
Hello!
Currently, I am the chief content writer and web researcher for CCP USA. Our Company is catering to the packaging needs of a wide range of clients across the globe via custom cardboard boxes and packaging solutions.