THE IMPORTANCE OF HOME ACCESSORIES
Why design is necessary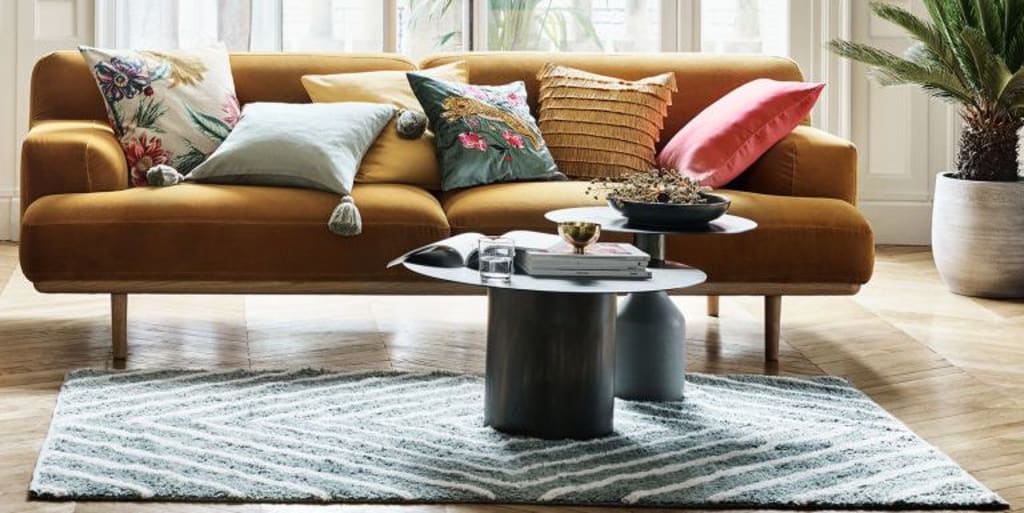 THE IMPORTANCE OF HOME ACCESSORIES
Why design is necessary
Might be you have flipped through pages of a magazine, and started to wonder why you can't have that sense of perfection in your home. Though you have been at friends or family members' homes how they were able to have a beautiful home. The ballgame is in the accessories, and some tricks you add in the living space to make it more attractive.
These little spaces can bring together a bigger change. When we search for inspiration, what we most of the time ponder is the aesthetic appeal. Moreover, the Accessories of your home are just one puzzle that you need to solve. So, keeping on distance what looks beautiful to the eyes, it's important to keep psychology into the mainstream to create beautiful at home that will brighten your mood, and influence your life in a positive manner.
Here are some ways of your home accessories can influence your emotions
Home accessories:
The living room and kitchen place are the areas where family gatherings take place. Though, you want to make them special being at your home. These spaces have the Importance of Home Accessories. It might wall art that has a flavor of bold colors, and designs, or the astonishing painting on the ceiling. It's a very important way to tell guests that they really matter.
Color that may control Mood:
Might be you have noticed how Brands play the color game to make their products more appealing to the commercial market. Colors are one of the most powerful things. They are subliminal power to mold our mood. They do possess the power to change our decision. The way Rainbow change our mood
some shades of color:
• White is the color of peace and purity
• Pink color works well around the bedroom
• Red is the boldness of passion and energy
• Black is the color of darkness but it is mostly used as a focal point
• Green is the color of peace
• Yellow emphasizes creativity
• Brown is an ideal color for family gathering and social gossips
Furniture the face of personality:
The home furniture also tells much of the story about your personality. If you admire simple stuff, calmness, slow jam music, then Minimalist Furniture is the best answer. If you're socially active or love outdoors, then choose Scandinavian style furniture which has inspiration for nature. Always apply creative colors, different textures, and beautiful home accessories when choosing furniture. Light changes emotions. if you're looking for more energy, then make away for natural light to enter your home. In addition, Vitamin D is very important for mental health. It means installing yellow or white light changes your mood dramatically. Though, a floor or table lamp makes living space more beautiful.
The role of shapes, home accessories, textures for more happiness:
Moreover, similar to colors, certain textures, accessories of a home can also bring positivity to your home. The soft and curvy textures promote calmness, but they're perfect for bedroom space. If you wanted to add romantic emotions, then utilize fabrics that are soft, and have drape in them.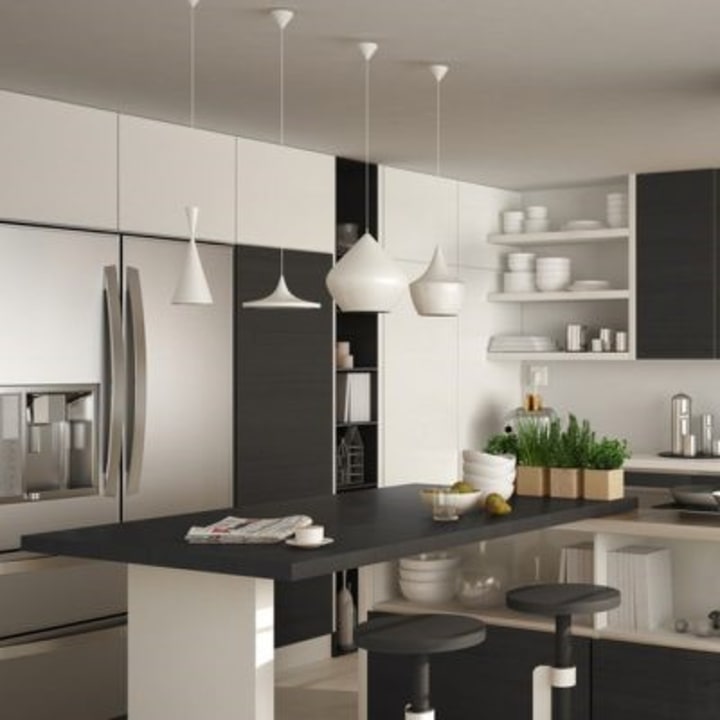 Decorating with natural tones and textures
Creating the right mood is one of the foundations of a properly decorated home. To create this atmosphere use a good blend of colors, textures, styles and furniture pieces, you also need to decorate with more natural tones and textures to give that unique and incredible look. Greenery is an amazing element that helps to unify and give life to your place. Before adding greenery or any new home accessory, designers make sure that they know the size and position of areas that they will utilize, so that they can choose pieces with complementary shapes and styles. If you are planning to have a table top display, planters with beautiful and colorful vases would be perfect. There is another way to spruce up the corners of your room is to hang a plant from the ceiling and it is really surprising how lifelike they can appear.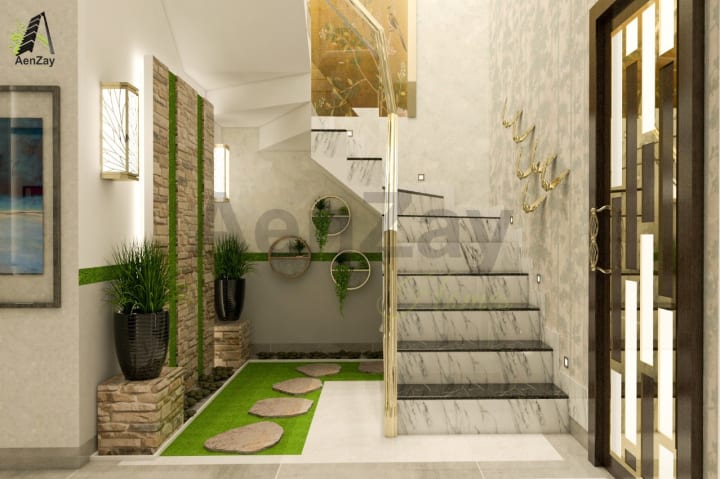 How to spruce up your space
If, you've decided to spruce up your space. You must have started with small: new throw pillows, getting artwork professionally framed and mounted, or finally redecorating the garden of your dreams. Before you know it, you're ready to make an even bigger investment in your living space—a fresh coat of paint, new rugs, overhead lighting fixtures you actually like. But placing a rug in your living room gets a little trickier, it depends on the size of your space and your plans for laying out your furniture. That's how designers think, they actually go deep down into the details and measurements of your place.
Simple ways to spruce up your space:
1. Give your windows something new to wear.
2. Place flowers for an instant breath of fresh air in any room.
3. A simple area rug can dramatically change the feel of a room.
4. Warm up your family room with a fireplace. A faux fireplace will work just as well, adding ambiance or romance to unexpected places.
5. If you've had your eye on an antique lamp or fun lampshade, why resist the urge any longer? Brighten up your room with new lighting.
6. Don't feel bound to one shade of wall paint, be creative and paint your walls and place faux rugs in your room to give an incredible look.
7. If you have a collection of beautiful vases, give each their own space to shine, and give your room a new vibe.
8. Fabricate a new look. Fresh fabrics can unite a room and take a low-key look up a notch.
9. Organize a room around a theme. This works best!
10. Transform bare walls. Keep in mind the style of frame can matter as much as what it displays, too.
11. A stylish new door knob or new drawer and cabinet pulls will give a room a new feel.
12. It's an old trick, but it works every time: hang up a large mirror, and watch, this way a small room open up.
13. The difference of a small detail of home decoration can be so dramatic so for that finishing touch, change your light switch plate.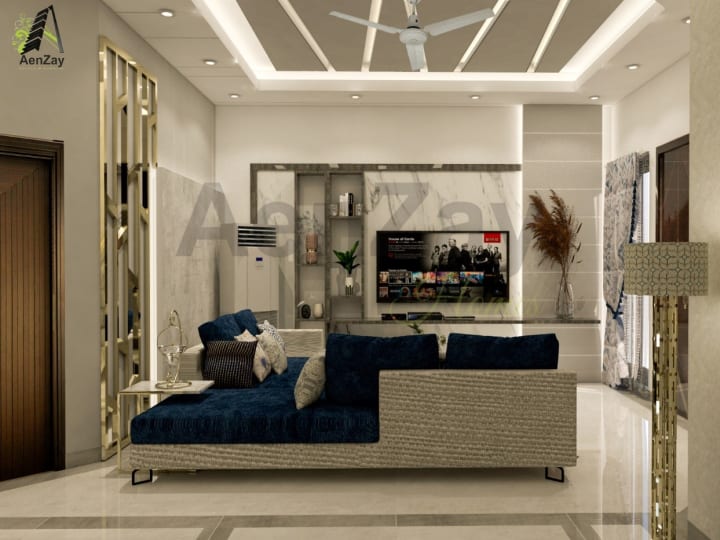 In conclusion:
There are many more ways to add positivity. These may be adding beautiful Home Accessories, or especially furnishing areas where most of the gathering takes place. Therefore, it is also important to add carpets and rugs that will promote various emotions and softness in your living space.