The growing popularity of electric bikes takes centre stage on World Bike Day in Canada
Many people around the world - including thousands of Canadians - now use electric bikes as a means of transportation as opposed to a luxury item.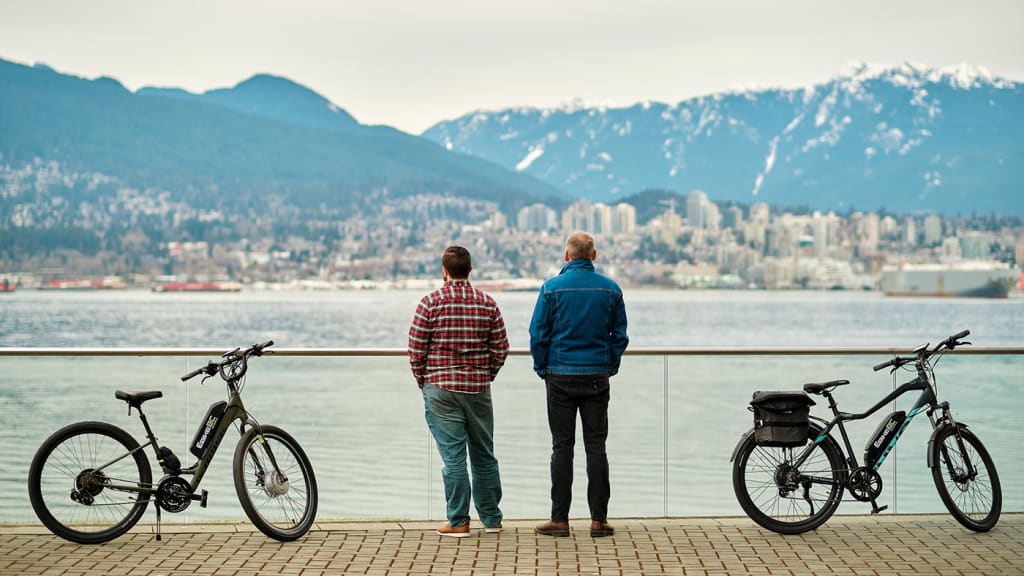 ENVO DRIVE SYSTEMS INC
Biking in Canada is a unique experience, with endless kilometers of different trails and horizons to explore. The development of electric bicycles is one of the fastest-growing methods of extending those horizons, however.
Over the past decade, as riders have adapted to new terrain and a modern lifestyle, there has been a growth in the market for electric bikes in Canada. The manufacturer community has progressed to meet the demands of the Canadian consumer by developing a variety of models that explore Canada's dynamic geography in a user-friendly way.
« World Bicycle Day is celebrated on June 3rd, and battery-powered electric bikes are being adopted coast-to-coast by more and more providers and riders"
Many people around the world - including thousands of Canadians - now use electric bikes as a means of transportation as opposed to a luxury item.
Recent data from a Canadian research firm, Precedence Research, shows that the global e-bike market was valued at US$17.56 billion in 2021 and is projected to be worth around US$40.98 billion by 2030.
In the eyes of customers, e-bikes are an ideal substitute for smart cars, scooters, and public transportation. As a result of their compact size and the ability to reach high speeds with minimum effort, these bikes help alleviate traffic jams," according to a press release from the study.
In North America, the popularity of e-bikes has seen an unprecedented level of growth since the start of the COVID pandemic. Research from ReportLinker, a market research data collecting company, found that the e-bike market was valued at US$ 710 million in 2020. It is now expected to reach just over US$1 billion by 2026.
The increasing trend to switch from gas-powered four-wheeled vehicles to two-wheeled electric bikes will also have an impact on achieving climate targets and lowering greenhouse gas emissions.
A U.S. study from Bike Advisor found that if just eight per cent of Americans replace their short-distance car trip (less than eight kilometres) with e-bikes it would save 44,000 metric tonnes of CO2 a day. If 50 per cent of Americans make the switch, then savings can reach up to 273,000 metric tonnes of CO2 every day.
With June 3rd marking World Bicycle Day, which celebrates the versatility of the bicycle as means of transport, several Canadian companies are looking for ways to make e-bikes a lot more accessible for people all across the country.
Canada-based EbikeBC is one of the seller who sealing e-bike across Canada. EbikeBC is a Sales and Service business affiliated with ENVO DRIVE SYSTEMS INC. This spring, it expanded to Vancouver, eying the Vancouver market — a green-conscious city with a longer-bike-friendly season — for both its consumer and delivery services customers.
Looking to the future
Despite these issues, Clyde is optimistic that supply will improve in the next couple of years.
He adds that the industry in North America is still in its "early days" in terms of its growth potential when compared to Europe, where "well over half" of the bikes sold are electric.
The European e-bike industry was worth more than US$6.33 billion in 2021, and by 2030, it is expected to be worth over US$13.64 billion, according to research by Coherent Market Insights.
In Europe, he explains that the "concept of the bike as a vehicle" is much more prevalent with people owning several different types of bikes for various use-cases and cyclists being prioritized on roads.
For example, according to the Light Electric Vehicle Association, one in three people in the Netherlands owns one or more e-bikes. They say this amounts to 4.6 million Dutch people who together own more than 4.9 million e-bikes.
"In the next five to 10 years, I think you'll just see very strong and steady growth in the electric bike world," says Clyde. "If you look at a city two years ago and then you look at a city in 10 years' time, they are going be a lot more bike-centric. The main driver of that will be electric bikes because they're creating new bike journeys and new riders."
About the Creator
Daniel is a professional blogger and E-learning specialist. you can follow me on https://srahmanshafi.com
Reader insights
Be the first to share your insights about this piece.
Add your insights