Protect Your Home: Why You Need Homeowners Insurance
If you live in Massachusetts, you are in one of the most beautiful places in New England.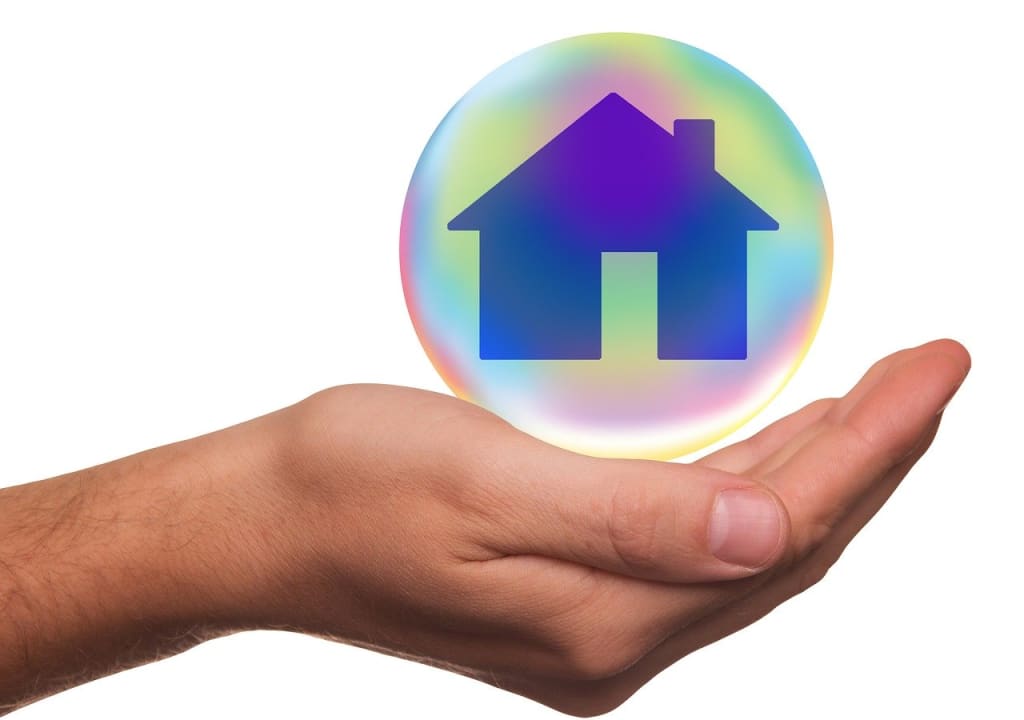 It is one of the 13 original colonies which served as a new home for the pilgrims. As such, it is fondly called the "Pilgrim State" or "The Spirit of America," with its profound history. This state is also home to famous educational institutions, such as Harvard University, North Eastern University, Boston College, MIT (Massachusetts Institute of Technology), and more.
All these together make it the most robust state with a melting pot of many cultures. Living here, you are spoiled for choice when it comes to dining, shopping, and entertainment. With a property in this locality, one thing you must consider is Massachusetts homeowners insurance. Of course, with most of your salary being invested on your property, you want to protect it as it is one of your most valuable assets. Here are the reasons why you need to have this coverage, whether you own a single-family home or a condo.
It is Required By Law
If you are like other typical Americans, you should probably have a mortgage to fund your property investment. As per law, home insurance is a must if you borrow from a lender to purchase your house. Homeowners in Massachusetts who owe a balance on their loans must provide this home insurance coverage to protect the financial investment of the lender. In fact, most do not get mortgage approval without this insurance. This assures all parties that if something untoward were to occur, like a fire or an earthquake, the lender who took the risk in investing financially on the property will not be harmed.
In some areas near the coast of the Atlantic ocean, you may be required to get additional flood insurance. These add-ons to your homeowners' insurance are assessed based on where your home is located. If you belong to a high-risk flood zone like your vacation home in Martha's Vineyard, of course, it is in your best interest to be covered. If you don't have a policy, your lender is allowed by the Consumer Financial Protection Bureau to get one on your behalf. The cost will just, later on, be charged to you. However, note that there are expensive insurance policies, so you are better off purchasing your own home insurance coverage.
It Protects Not Just Your House
You may think that this policy just covers the structure of your place of dwelling. However, it can cover all your personal belongings, and even medical liabilities should someone become injured within your property. When getting your policy, be sure to read the fine print so you will know the exact terms and conditions.
The following may be included in your Massachusetts homeowners insurance policy:
*Covers the dwelling: Every part of your home, including attached structures like a deck or garage, is protected should your house suffer from damages. All repairs will be paid based on the square footage of your home and how much it would cost to rebuild or repair.
*Covers other structures: This speaks about detached areas like a shed or a fence. If these appendages to your home are damaged, they can also be covered by your policy.
*Covers personal property: This includes paying for valuable belongings like furniture, jewelry, and electronics. It is a safeguard against theft, fire, or water damage.
*Covers personal liability: Should you or any of your family members be held legally liable for accidentally injuring someone or damaging someone's property, you may be covered for aid in medical bills, repair expenses, and legal fees.
*Covers medical protection of guests: If a visitor is injured in your property, your insurance will pay for the resulting medical expenditures.
*Covers possible additional living expenses: Should there be a fire or flood and you cannot stay in your home during repair works, your insurance will help pay for temporary living expenses like your rent or hotel bills.
It Gives You Peace of Mind
When you know the coverage, limits, and deductibles of your home insurance, you will have the peace of mind to live in. You are assured that if something terrible were to occur, you don't have to worry about your finances because you have a backup to help you in your moment of need.
The insurance may require you to pay monthly premiums, but you get value for your money. Your insurance policy may not deter burglars from entering, but it will ensure that your belongings can be replaced. Similarly, insurance policy won't stop the fire from ravaging your home, but it will guarantee that you can rebuild without having to worry about the money.
Final Word
If you don't have an insurance policy or if your current one is expired, it's time to talk to a reputable insurance agent to secure the immediate coverage for your home. You need to canvas several agencies to ensure that your prospective homeowners' insurance policy will fit all your needs. This way, in case of a crisis, you will be prepared to address the issues you face.
house
I'm Emily Browne, a web content enthusiast. I have been working as a content writer for three years and I like to contribute articles about SEO regularly. Also, interested in working on different niches to explore knowledge.