My friend, Karin
At 6 TwentyOne Designs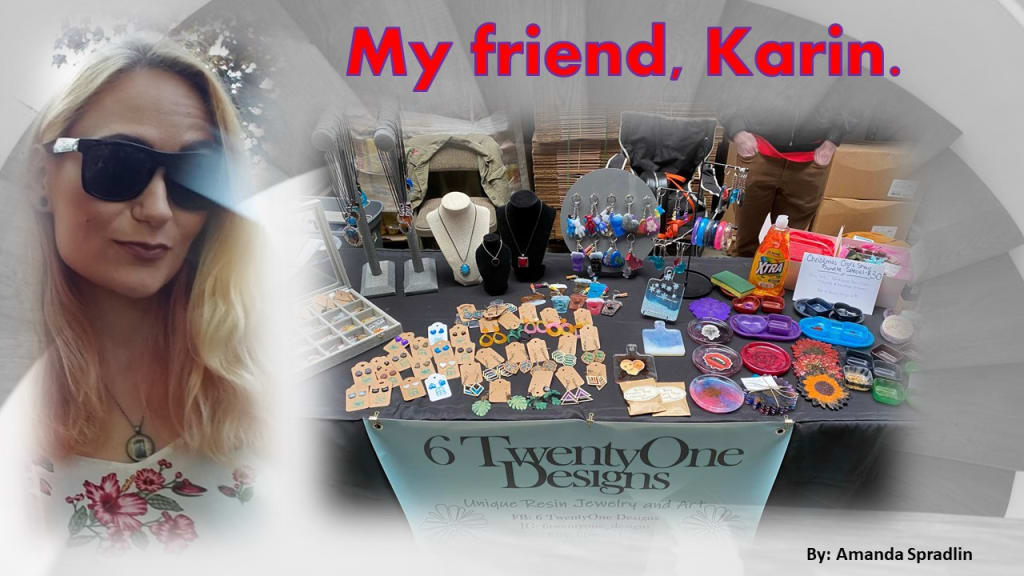 My friend, Karin, at 6 TwentyOne Designs
My friend, Karin, is a visionary with laser beams of creativity. Our personal friendship began in high school, but our professional relationship has continued for many, many, years. Today, she offers a variety of different services and products being her own boss at 6 TwentyOne Designs. Have you ever walked into a shop full of cool trinkets that you just HAD to have? Karin is a crafty creator of all things, just like that.
When my ex-husband and I began printing, Karin was our go-to for all art edits. She has literally taught me everything I know. If there was ever anything she didn't know, she at least has always pointed me in the right direction. She made our business cards, flyers, and even helped me design our first web pages and social media profiles. Back then, she was a store manager for a popular courier service. I won't mention any names, but you've definitely heard of it. This is how she became our main shipper. She has shipped AK Artwear items across the world for us. Throughout the United States, to Australia, to Denmark, to the Faroe Islands, etc. Everywhere we've been through parcel transit, she has processed it, and let me just say; for the record, sending things overseas is not an easy task. Postal services and address formats are different in other countries, and everywhere new is a learning experience for me. If you've ordered from us, she is the person who has most likely been responsible for getting your package to you safely and securely. That is, until Covid hit, anyway…
I think it is a fair assessment to state that shipping services were severely stressed at the onset of Covid. Everyone had a heightened awareness of what they were touching, how things were packaged, what new safety regulations were being implemented, and things were constantly changing day-to-day. People and businesses were experiencing delays with shipping and receiving. Couriers were trying to adjust schedules and act on the fly to quarantine the vehicles that any sick employees had been in. Packages were being held and re-routed which only increased the volume of reported losses and damages. While all of this was transpiring, Karin still got up and went to work every day, even though her school aged children were out of school. However, all the Covid craziness caused her to change her perspective and gave her a new outlook on how she wanted to spend her days. She didn't want to get up and go to work, not knowing if she would get sick or bring the virus home to her kids. She didn't want to service customers who were constantly disgruntled and taking their frustrations out on her.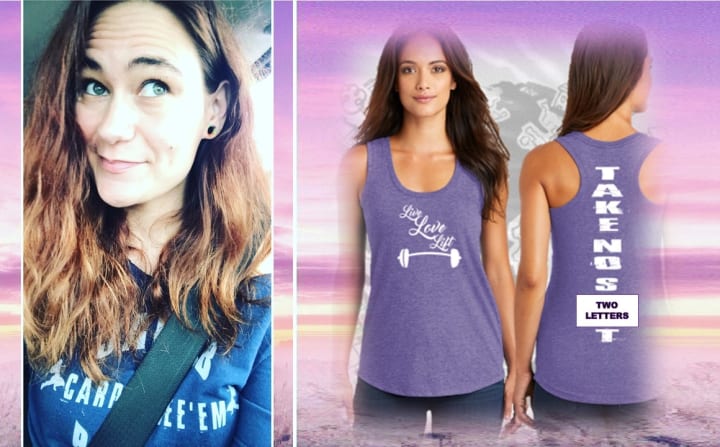 Karin wanted to stay home and be present for her kids. Much like us, she found herself wanting to follow her artistic heart and decided to try to make a living out of doing what she loves, even if it's hard. So, that is exactly what she did. Recently, Karin reactivated her shop on Etsy, she started attending craft shows, and she has been on a roll ever since. She makes some of the coolest things, from shirt designs, to jewelry, to key chains and ash trays. With a unique way of making ideas of the imagination come to life in the physical world, she creates one-of-a-kind resin masterpieces that you just won't find anywhere else. I mean, who doesn't NEED this golden cat Ouija board hand mover, that's only $12 with free local pick-up?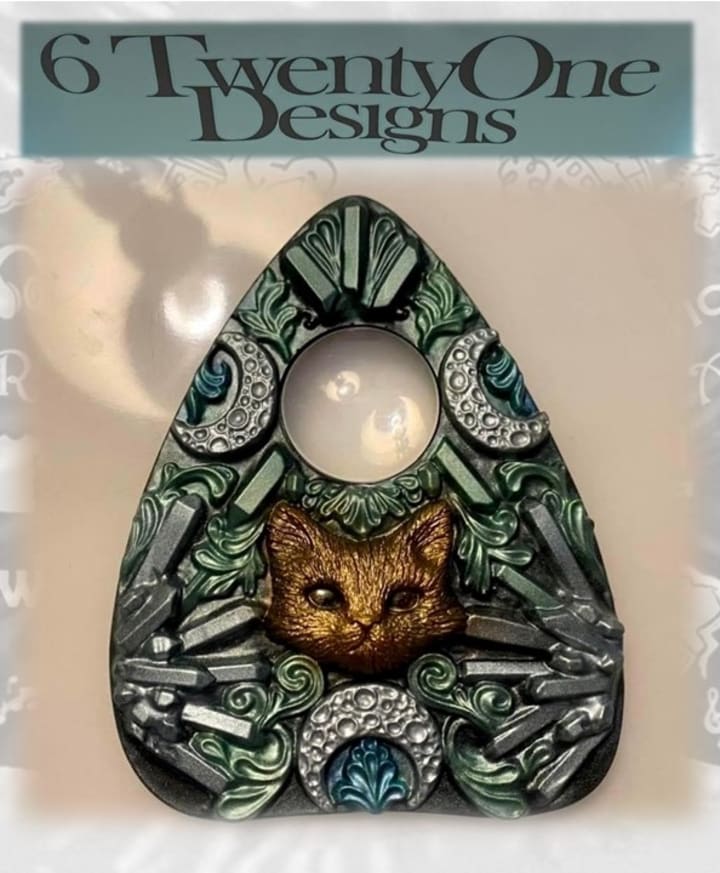 I know I do, but it sold before I could get my message sent that I wanted to buy it. Also, did you know that it is officially called a planchette? Oh yes, my friend, Karin, continues to teach me, but she also isn't afraid to take chances and try new things. She is still learning new tricks and tips of her creative trade every day. You can find her on Facebook posting pictures of some of the awesome things she makes. She also hosts giveaways, periodically, on her Instagram page. All products by 6 TwentyOne Designs are available on a first come, first serve basis in Karin's Etsy shop, and her shirts are available at Chaotic Art Ware.
Make sure you check my friend, Karin, out online and stay tuned for all that she has yet to do. You never know what she'll come up with next!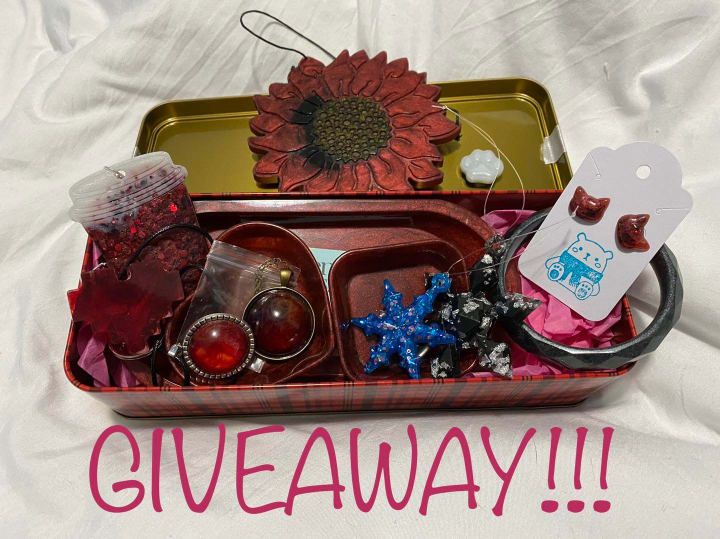 Chaotic Art Ware is a collaborative network made for creatives, by creatives. Get Connected! Link Resources:
6 TwentyOne Designs on Facebook
6 TwentyOne Designs on Instagram
My friend, Karin, at 6 TwentyOne Designs.
By: Amanda Spradlin
3/25/2022
crafts
About the author
Amanda Spradlin is the founder of Coincidental Chaos. She writes with the passion of a questionable mind. Any donations are appreciated!
Reader insights
Be the first to share your insights about this piece.
Add your insights