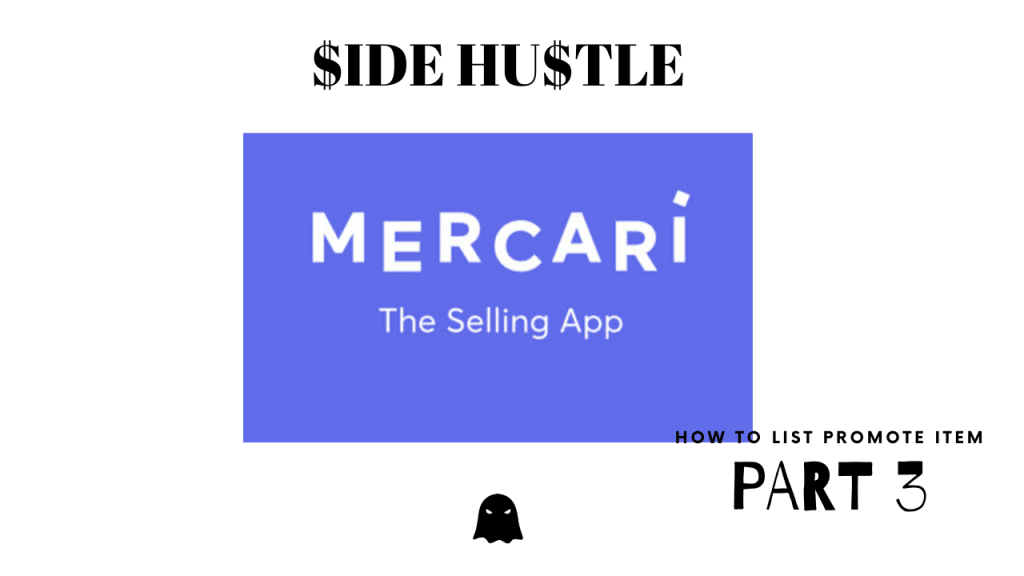 Today I will be showing you how to promote the items that you listed in the previous tutorial, to boost and increase the odds of making sales.
Check out my last Mercari Tutorial (Part 1) on how to create your first account and I also provide a little back story there so that you have an idea how much you can make selling on Mercari.
Sign up for Mercari and get $10 off your first purchase. Here's my invitation link : https://merc.li/MnBG5d8Zb
1. Promotion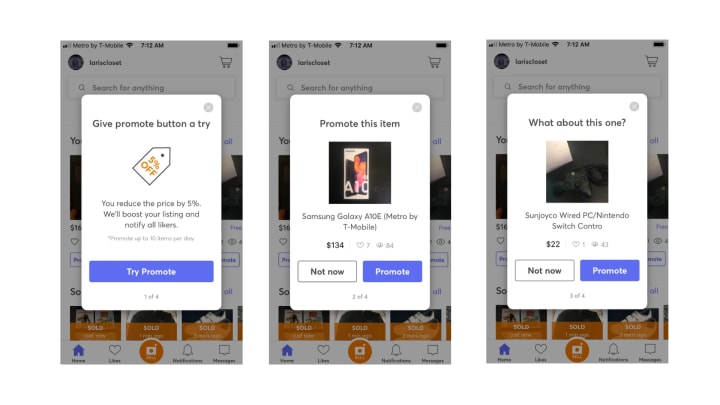 Mercari's promotion works like this, when you press "Promote" on an item, it will reduce the pricing by 5% and will boost the listing to the top of the user search results as well as alert any of the users that has previously "liked" the product.
You can only promote 10 products within 24 hours, I highly suggest you spend first 2 days uploading 10 listings (5 listings per day) before you start promoting your products.
Promotion should be also used on your listings that have been sitting for awhile without accumulating any likes or views. I also mentioned in the previous tutorial part 2, how I like to mark-up / price the item little bit high just for the reason, so that it will give me some wiggle room to play with the promotion while maximizing the profits.
2. Ways to Promote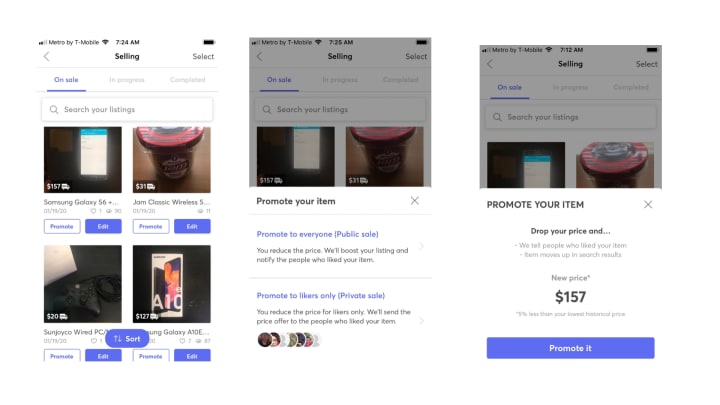 As you start listing more items you begin to notice that some items get more traction, views and likes than others. This is a great way to gauge the market to see what they want but for the items that't not getting enough love there are some promotion techniques that you can use that I am about to show to help boost sales on all your listings.
Go to your "Selling" page and you will see the option of either Promote or Edit your items. When you press promote, there are two ways that Mercari will allow you to promote your item natively. First is by giving you the ability to send offers to only those that liked your item. Second is by reducing the price to 5% and boosting the listing visibility to the top of the search results.
When potential buyers likes your item, it means that they are basically saving the item for later incase the price drops, so by dropping price by pressing "Promote" will prompt potential buyers to make that purchase quickly.
3. Product Research
How can you know the potential demand of the product before you even begin to list/sell the item?
You can search the item on the search engine to see other listings and you can sort the listings by "sold" to see how many sold items there are in the product that you're researching.
At the end of the day, it's all trial and error. The more products you list the more idea you have of what the market wants and I will show you this amazing tip that will not only give you unlimited sourcing on items, this is a great way to test product out without having to pay anything!
Website is called Testzon (Non-Affiliate Link) basically you write reviews for the amazon seller and they will send you a product for free. This means that in exchange for a review you can keep the product and resale it for 100% of the product!
This is a great way to not only increase your listings, but also try some products that you're not sure of but you think it will sell.
That's it for today's tutorial, hope you found this super helpful and I hope I can help make your first sale on Mercari as soon as possible. Join me in this reselling journey 2020.