How to Read More
Easy Tips for Reading More Books During the Year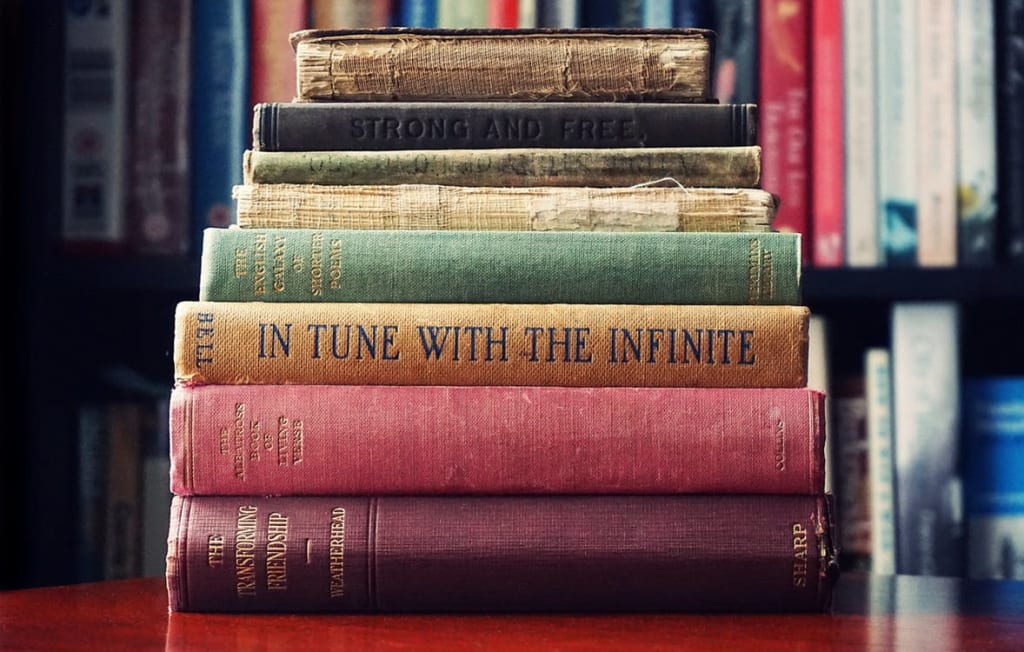 You are probably reading all day long, whether it's in the form of blogs, street signs, emails, text messages, or YouTube comments. Though if you're like most people, you probably wish you read physical books more.
Finding the motivation and the time to read can prove to be a challenge. Here are a few tips to turn you into a bookworm without you having to change much about your daily routine!
Make a Goodreads Account
Goodreads is an online community for readers. The more you read and rate books, the more personalized suggestions you will get.
A primary feature of Goodreads involves setting a yearly book goal. It can be as easily attainable or ambitious as you'd like it to be! The default is 12 books in a year—just one book per month, which is totally doable. This feature also lets you know if you're behind or ahead of schedule in your reading challenge. How motivating!
On Goodreads, your books are organized into different categories, appropriately known as "shelves." You can customize, add, and delete shelves in any way you choose, but the default names are "read," "currently reading," and "want-to-read."
Another way to categorize books is by rating them anywhere from one to five stars.
Goodreads is a great resource to make sure you never run out of ideas of what to read next.
Try Audiobooks
If you find yourself driving, cleaning, or otherwise staying busy in ways that make reading physical books a challenge - try an audiobook. Audiobooks can be expensive out-of-pocket, even more so than a physical book at times, but luckily there are ways to find inexpensive audiobooks.
For example, if you have a library card, download the app for your library district. Usually, you'll find that there are tons of audiobooks that you can access for free just by being a library cardholder. Sometimes you might have to be put on a waiting list for certain audiobooks due to limitations on how many licenses for an audiobook your library district has, but a little bit of patience can save you tons of money.
If you visit your library in person, there may be CD versions of audiobooks in the building. Since you never know what you'll end up finding, thrift stores are also a great place to look for CD versions of audiobooks.
Try Ebooks
Ebooks are a wonderful option for people who have limited space or only want to carry a phone around.
Ebooks can be read on phones, tablets, or Kindles - and most can be accessed via cloud servers to save space on your device. Instead of spending your precious free time on Instagram or Twitter, why not spend a few minutes reading instead?
Bring a Book to Waiting Rooms
If you're heading to a doctor's appointment, the DMV, or another place where you can expect to be waiting for more than a couple of minutes - come prepared. Instead of looking at your phone or picking up a waiting room magazine, try turning your attention to a book to pass the time.
Waiting rooms are often quiet and tend to be a peaceful place to focus on what you're reading. You might even become so engaged in your book that you find that you wish your wait was longer.
Stay Active
Stay active—while you're reading. It might sound silly, but keeping your body moving is a good way to keep your brain active. Change positions every chapter or two, or do an exercise while you read in order to stay on track.
Of course, what you can do as far as exercise goes is limited if you're reading out of a physical book. If you have an audiobook, pretty much anything goes. A good book makes a great gym playlist.
Now that you've got some ideas for incorporating more reading into your life, it's time to go pick up that book that you've been meaning to read, make a Goodreads account, and download the app for your library district!