How To Neutralize Odour In Carpet?
Carpe Odour Removal Tips from Clean Master Sydney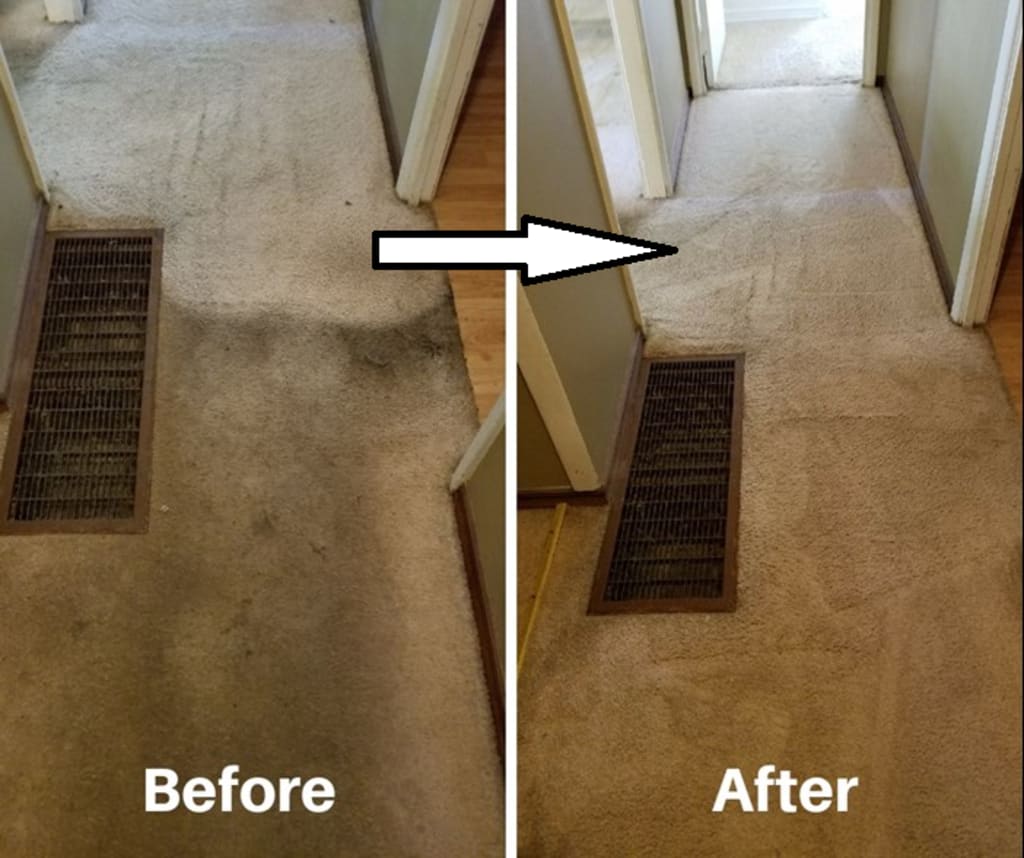 Getting musty and filthy out of your designer carpets in the home can be the most awful situation in your life. They can make you feel awkward in front of your guests. Sometimes you may wonder that despite regular carpet cleaning activity; you haven't got rid of that bad odour. So, the problem may be in your vacuum or maybe the odour needs to be dealt with differently.
The natural ingredients in our nature can do the work as efficiently as any professional used chemicals. In case the spot is too small and you don't want to invest much in professionals. So, I suggest you go for the below-mentioned cures to neutralize bad odours.
#Tip 1- Baking soda is a very essential bakery ingredient. Besides, it has the property to kill the germs that cause odour in your carpets. It can suppress the bad smell. Just sprinkle the powder onto the spot. You may leave it overnight and vacuum the area the next day.
#Tip 2- Vinegar is a very common item in the household. It is an acidic solution. So you may need to dilute it by adding an equal concentration of water. This will not harm your carpet if diluted. Pour the solution onto the site. But do not over-saturate as it may lead to overgrowth of mildew. Go for limited amounts. If the odour is too intolerant, add baking soda to the mixture also.
#Tip 3- Make a mix of baking soda and essential oils. The choice of essential oils depends on your taste. You must be very specific in choosing oils if you have pets. Add 15 drops of the oil to baking soda. Pour the composition onto the site in limited amounts such that the area is covered. Vacuum the spot the next day.
#Tip 4- You can even try a mix of borax, baking soda, and essential oils. This trio may hit the target more perfectly. They capture more strong smells. The borax will completely cleanse the area of germs and prevent further mould growth.
#Tip 5- You can sprinkle some baking soda with dried herbs like lavender and cinnamon. They spread more aromas if not allowed to pile up. You can use crushed seeds for better results. Allow them to stand for an hour and then vacuum the area.
#Tip 6- Vodka can also help you out in carpet cleaning. They can remove stains easily. Allow it to stand on the site for some time. Then blot the areas with a dry towel. Vacuum the area.
#Tip 7- Carpet shampoos have been in demand nowadays. They come in scented mixtures. You can apply them but before that go for testing them in a small corner of the carpet. They contain chemicals so may react differently in each fabric.
#Tip 8- If you are facing the worst smells like that of pet vomits, urine then you cannot move on applying powders everywhere. You can go for an enzyme cleaner. Use this device as indicated in its manual for good results.
Ammonia is a good cleaning agent
Ammonia is highly alkaline in nature and will cause permanent damage to your carpet. It is extremely toxic and is dangerous when it's fumes mix in the air. You should never use ammonia solution for carpet cleaning at home.
Conclusion:-
I hope these tips must have helped in solving your problems. The secret to odour-free carpet is good ventilation, regular cleaning and throwing out of the spills as soon as they happen such that carpet cleaning does not bother you much.
Reader insights
Be the first to share your insights about this piece.
Add your insights