How To Earn Money Online In 2022
Realy experience to tell you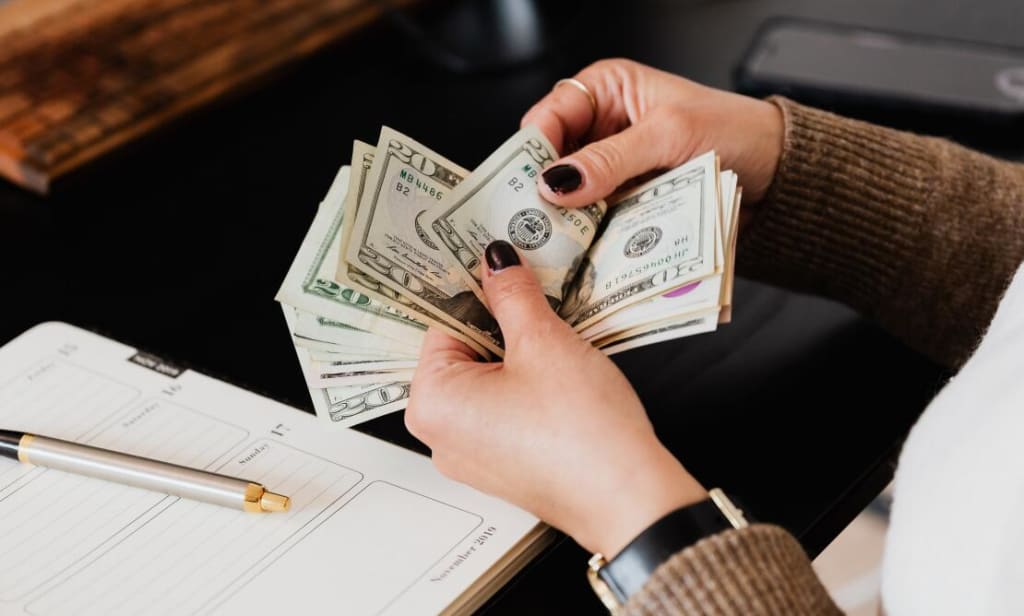 While making money has traditionally been done offline, the internet has become a huge part of our lives. With more people seeking new ways to earn money, the internet has become a valuable resource for those looking to make money online. However, while pursuing an online career, be careful what platform you join. Some opportunities are fake, so don't expect to make a ton of money overnight. To ensure your success, take the time to do your research.
Create a YouTube channel to earn money online
If you want to start an online business on YouTube, you must understand how to make money from it. The top earners make at least 50% of their annual income from ads. Usually, you get paid as soon as you have $100 in your AdSense account. You do not need millions of subscribers to start earning from YouTube. The earning potential of your YouTube channel depends on how engaged your viewers are, what niche you are targeting, and which revenue channels you have explored.
Selling your own merchandise is another way to generate revenue from YouTube. You can sell branded items to your viewers and deepen your connection with your audience. Roman Atwood sells his Smile More brand merchandise on his YouTube channel. The process of selling branded swag is easier than you might think. You can even do it on Fiverr, a freelance website. The more niche your channel is, the easier it will be to work with brands.
When creating your videos, remember that YouTube is a visual platform. Your titles and thumbnails are important for attracting YouTube viewers. Remember to keep in mind that video quality can make or break your channel. Always make sure your video quality represents your brand in a positive light. If you want to make money from YouTube, make sure to make engaging videos that are full of value. If you want to make money from YouTube, there are several steps you can follow.
Once you have established yourself on YouTube, you can start uploading your videos to make money. You can also make money through sponsoring your videos. In addition to generating income from videos, YouTube allows you to create a community that can turn into a loyal fanbase. Make sure to monitor your comments and feedback to create the best videos for your audience. In addition to creating a community on YouTube, you should try to publish a series of videos on a regular basis so that viewers will be hooked on your content.
Another way to earn money through YouTube is by becoming a partner of AdSense. To become a partner of the program, you must have at least 1,000 subscribers and four thousand hours of watch time within the past 12 months. In addition, you should sign up for Google AdSense and comply with the terms and conditions of YouTube to start monetizing your YouTube channel. So, how do you make money from YouTube? Here are some steps you can follow:
One of the most popular ways to make money from YouTube is through affiliate marketing. The top earners make thousands of dollars a year with their videos. This is one of the best ways to make money on YouTube if you have a niche audience. Many of the biggest YouTube stars earn upwards of $100k per year! The more you can influence people, the higher the profits you can make. And once you're famous, you'll have a huge audience to sell to.
Sell your own e-books
There are many benefits to selling your own e-books. For one thing, you get to keep the entire sale price. You also get to choose your target audience, which may be a niche market or general readers. Your e-books should contain useful keywords to attract customers. Then, promote them via social media, blogs, and other sites. Among other things, you can offer coupons for introductory prices to attract new customers, host giveaways, and even make use of your website's Facebook pixels.
Before you start promoting your eBooks, you must first calculate the number of books that you need to sell to make a profit. Once you have the amount of books that you need to sell, you can then create a landing page. To sell your ebooks, you can also integrate an e-commerce solution into your website, such as Shopify or WooCommerce. You can also set up a PayPal button on your landing page, which allows customers to download your eBook without any additional action. Once you have the eBook ready, you can also send out an email with the download link.
eBooks are great ways to make passive income. If you have an existing following online, you can easily sell your eBooks and generate profits. Publish your e-books on Amazon or other online marketplaces. But don't underestimate the importance of having your own website and marketing your eBook online. You can make a great living from an ebook and a website. And if you're already an expert in your field, you can even sell your e-books on eBay for a commission.
Before launching your e-book product page, you need to decide the price of your e-book. Remember that your price should be competitive, because a single ebook may cost hundreds or even thousands of dollars. But you can also spend the rest of your budget on other things. However, the price of your eBook depends on how many readers you want to attract. It is advisable to price your e-book in accordance with your target audience and your personal goals.
Before publishing your ebook, you should determine your readers' needs and desires. You can do this by conducting surveys, question-driven blog posts, and Facebook threads to identify the needs of the readers. Then, you should decide what type of content your ebook should contain. To increase your chances of earning money, you should do some research. Use tools to find out what topics are popular and which topics don't. Make sure that your ebook's title is keyword-rich and uses keywords that will increase your chances of being found by buyers.
In addition to creating and selling e-books, you can also use affiliate marketing to gain new followers and readers. In this way, you'll pay other people for the sales they make, and your e-book will become more popular in the long run. In fact, ebook marketing is a proven method to increase your ROI, and it will give you more than just a modest income. When you know the exact niche of your product, you'll know how to best leverage it to your advantage.
Sell your own e-books on Amazon
To sell your own e-books on Amazon and make money online, you must optimize your book page to convert visitors into buyers. A compelling book description, a powerful author bio, and relevant categories and keywords will ensure that potential customers will be enticed to purchase your book. The algorithm used by Amazon to rank books helps drive traffic to your book page and convert potential customers into loyal readers.
When it comes to choosing the right categories to sell your e-books, there are two main approaches: direct selling and affiliate marketing. Direct selling is the quickest way to get rid of your unsold inventory. This is the best option for people who've closed their brick-and-mortar bookstores. Pricing your books should be based on their condition and collectibility. Also, remember to account for shipping and packing costs when setting prices. Amazon offers a helpful guide to book categories on its website.
Once you've made up your mind to publish your ebook, you'll need to decide whether you want to sell it exclusively on Amazon's Kindle or resell it through other channels. If you plan on selling your book in other formats, you can enroll in the KDP Select program for ninety days to gain exclusive promotional opportunities for your e-book. However, you may want to offer it through other channels later.
The downside to selling your own eBook on Amazon is that you have to submit your work in a format that Amazon accepts. This means sacrificing control over the formatting, but the potential for sales will be enormous. With Amazon's varying platforms, you will be exposed to many more potential buyers than if you simply posted it on a normal website. The main disadvantage of selling on Amazon is that you will have to publish your eBook in a Kindle format, but Amazon will do this for you.
If you're planning on selling your e-books on Amazon, the easiest way to increase sales is by enrolling in KDP Select. KDP Select is a program that allows you to publish your ebook without having to submit it anywhere else. You can join KDP Select by signing an agreement with the platform. If you're interested in selling your e-book on Amazon, you can learn more about KDP Select by visiting their website.
If you want to get more positive reviews on your book, ask your network to leave a review for it. Though many authors find this tactic salesy, most people are willing to review a book if they are asked. Lastly, sign up for Amazon Associates and get an affiliate link. This is free and will allow you to earn money online. Make sure to read reviews before signing up for this program.
If you want to quickly earn money, you can get this
1.SurveyJobz Membership - Get Paid From Online Surveys
2.Social Media Freelance Jobs - Get Paid Doing Simple Tasks
3.WriterJobz Membership - Get Paid From Writing Jobs
I got this information , due to it is true to earn money online when i was looking for answer about what's the easiest way to make money online.
Hope it is going to help you.