How To Choose Quality Bed Linens
Here's a guide to choosing the bed linens that's right for you.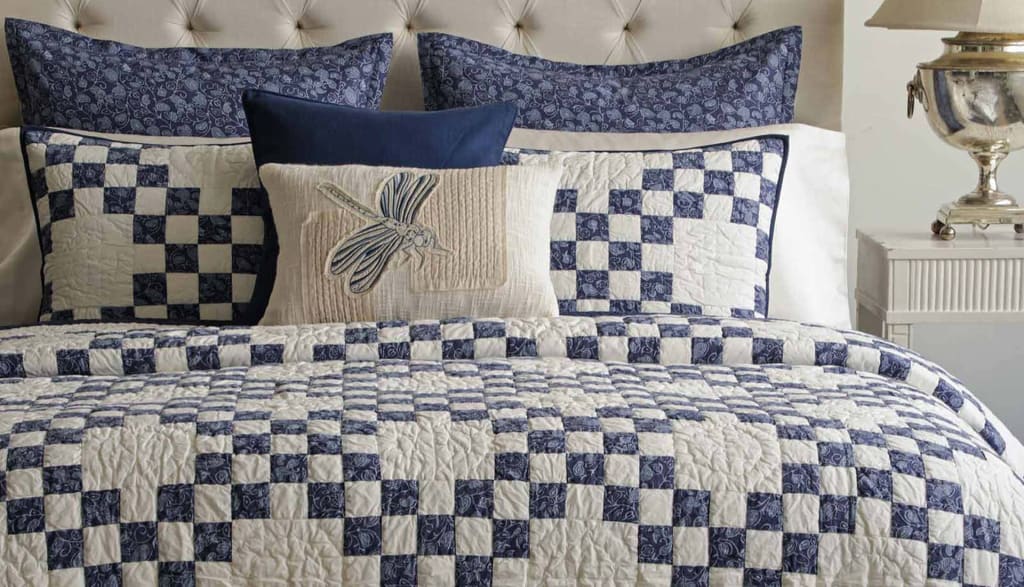 Photo by Sarita Handa
Who doesn't want to sleep comfortably? In this mad race of making money, where everyone wants to reach on top, what people ignore is their comfort and leisure.
Whether you are a student, freelancer, business person, sportsperson, servicemen, or labor, standards are set high in every field. That is why one needs to work day and night to achieve their goals.
A study showed that 90% of people don't get enough time to sleep peacefully. Keeping that in mind, one needs to make most of the time they get to sleep.
Read about how to decorate bedroom?
Imagine sleeping on uncomfortable synthetic linen fabric after an exhausting day. Not a good idea! But picking up perfect bed linen for yourself can be exhausting.
That is why we have sorted out some tried and trusted tips to choose quality bed linens.
Which Bed Linens Should We Choose?
Looking at the fact that we spend ⅓ of our day sleeping, it is quite fair to invest in some quality bed linens that not only give you comfort but also are long-lasting.
With so many options out there in the market, it can be a bit overwhelming to choose your best one. These are some best kinds of bed linens for those who want a comfortable sleep.
Not Quilted Bed Linens
The most simple and comfortable option is non-quilted bed linens. You can get several varieties of fabrics, materials, and patterns in non-quilted bed linens.
Trying going for textured bed linens as they give a royal look to your bed and are also very comfortable and cozy. You can choose cotton or linen fabrics, especially in summers as they have a water-absorbing quality that helps your skin feel fresh and cool all night long.
Quilted Bed Linens
The quilt is a 3-layer stitch bed cover. The three layers consist of top, batting, and bottom. Quilting is an old art form, usually done by hand but nowadays in-expensive quilts can also be bought and they are usually stitched through sewing machines and not by hand.
The top layer includes the joining of different fabrics through a series of complex stitching. The batting includes filling, it is usually filled either with cotton or wool. The bottom part consists of thick solid fabric.
The quilts are usually made up of cotton or cotton blends, making them more comfortable and lightweight.
European Sham Bed Linens
Euro Sham is a square-shaped pillow with an opening in the middle of the backside. It is the best choice for the ones who consider appearance along with comfort.
The standard size of a euro sham is 26" X 26" inches. You can find them in several sizes and varieties.
They are mostly used for decorating purposes but they can be extremely comfortable as well. They can be very comfortable to rest against while sitting in the bed, reading the book, e.t.c.
Shams are usually made up of beautiful fabrics that help give your bedroom a classy and exotic look. It is usually finished with crip flanges on all four edges and a tuck flap in the backside, which makes it easier to remove the cover for cleaning or changing.
A silk fabric shams may give a very royal look to your room but going for cotton ones is still the best option as silk can be uncomfortable for the skin sometimes.
If appearance and looks matter a lot for you then you must consider placing cotton fabric euro sham bed linens in your bedroom to give your room a harmonious look along with an immense amount of comfort and pleasure.
Bedding bag
A bedding bag or bed in a bag is a combination of all the basic linens you need for your bed. It includes a fitted sheet, a flat sheet, a duvet, pillowcases, decorative shams, comforters, and sometimes a bed skirt too. You can get the best deals for it at Global inspirations.
Choosing the perfect comforter, sheets, pillows, shams, bed skirts, and duvet can be really exhausting. A bedding bag is a great option for those who don't have much time on choosing this stuff separately.
You can simply just go to any store, choose your favorite design and fabric you are good to go. You can also find a variety of beautiful designs in flora and fauna prints or flower prints.
If you are buying linens for a new bed or want to change the entire look of your bedroom, a bedding bag is the best option as you won't need to pick each and every item separately and also you can get all matching and exotic looking linens at once.
Linens Bed Sheets
The most simple option is Linen bed sheets. Bed sheets are rectangular pieces of fabric. You can get them in a variety of fabrics from cotton to linen to silk, while linen is considered the most luxurious and comfortable one. You can either buy a fitted bed sheet or a flatbed sheet, depending on your preferences.
Read about a guide to the basic elements of a bedding set.

Linens bed sheets are most famous for their breathability. It has microscopic breaks throughout the structure which provides a massaging effect to the skin.
Linen fabric with its ventilation, moisture absorbing and evaporating capabilities is the most comfortable linen and companion for a goodnight's sleep. Best quality linen bed sheets are available at Ikat & Suzani.
The fabric has a brilliant softness and luxurious texture with moisture-absorbing capability which keeps your skin fresh and cool all the time. Along with its great texture, comfort and uniqueness, it is highly durable and can last for decades, making it worth investing in.
Linen Duvet Covers
Duvet is a French word for down. It is basically made from cloth sewn to create big bags. It is mostly filled with down or other soft material fillers. It is used as a covering to cover your bed in order to keep you warm at night.
This protective sleeve can help you change the entire look of your bed without putting in much effort. They are easily washable and quite durable too.
It is quite cheap compared to the comforter and can give an awesome look to your room. You can get various abstract and floral designs for duvet very easily.
About the Creator
Dharmendra Chahar is a seasoned content writer and SEO Consultant. I have published many articles on different websites. My skills also include user experience & conversion optimization.
Reader insights
Be the first to share your insights about this piece.
Add your insights