How THow To Stop Hair Fall Immediately - Remedies & Tips
What Are The Causes Of Hair Fall?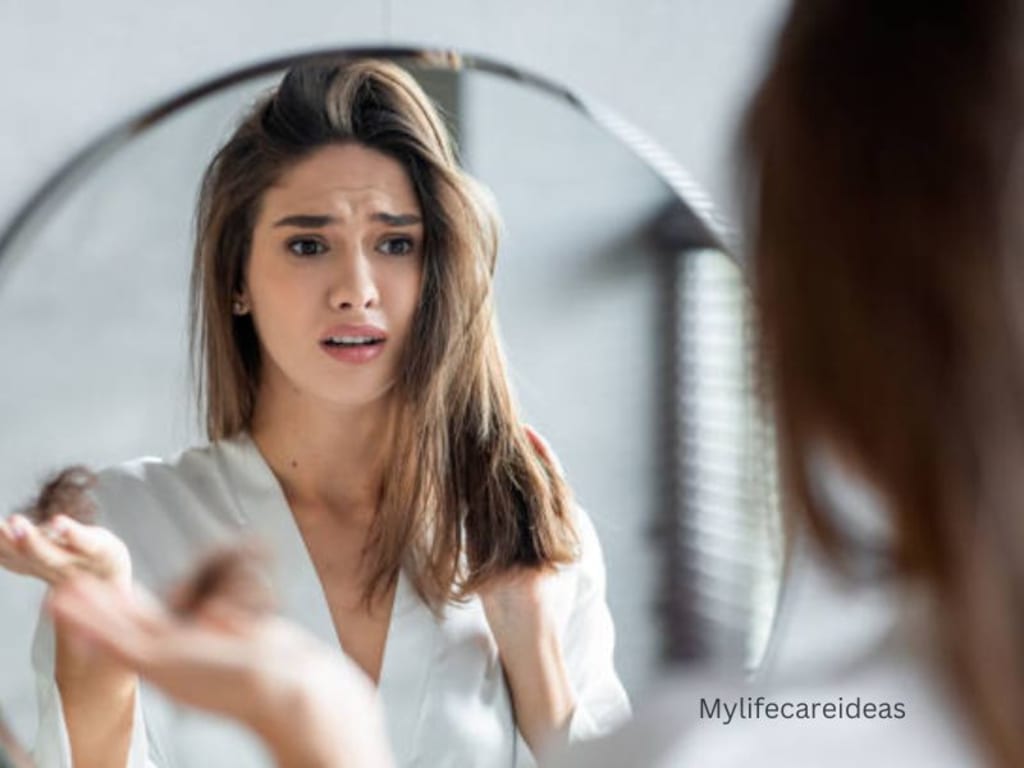 What is the quick way to stop hair fall? The majority of people around the world are troubled by hair loss, which is a significant problem. 50 to 100 hair strands are typically lost per day. However, you should be concerned if you are losing a lot of hair. Numerous factors, including stress, poor diet, chemical hair treatments, heat styling tools, improper hair care habits, and more can contribute to hair loss. We assume that since you are looking for a way to prevent hair fall immediately, you have probably tried practically every product on the market that makes the same claim but hasn't worked.
In order to stop hair loss naturally, we're going to provide you all the information you need today. These natural remedies have no negative side effects and have multiple advantages. If you're tired of finding hair in the shower drain and on your brush, have a look at these options.
What Are The Causes Of Hair Fall?
• Hair Thinning: A typical symptom that occurs after physical or psychological trauma is hair thinning. This is the condition in which a person begins to lose hair swiftly and in big amounts, particularly when combing, waking up in the morning, or washing their hair.
• Stress: Sudden hair loss that may persist for several months might be brought on by extreme stress. Exercise, yoga, meditation, and massages can help you lower your stress levels and lower your risk of hair loss.
• Medical Treatments: Several medications for treating diseases like cancer, depression, gout, heart disease, and arthritis may cause hair loss as a side effect.
• Patchy bald spots: While this problem affects more males than women, many women also have it. When the entire scalp is exposed in one spot and no new hair is growing there, the condition is known as patchy hair loss.
• Food Insufficiencies: Hair loss in females may be caused by nutritional deficits in essential minerals such as iron, copper, zinc, and proteins. Lack of vitamin D is another cause of hair loss. Try to get outside and soak up some sun to avoid this.
• Changes in Hormones: Hormonal abnormalities that cause hair loss are another factor in females over 30 who experience hair loss. Dihydrotestosterone (DHT) conversion that is excessive is common to a fault.
• Hairstyling: Hair loss may result from hairstyles that pull on your roots, such as tight ponytails, braids, or cornrows, coloring, and straightening. Permanent hair loss could occur if hair follicles are damaged.
hair loss
How To Stop Hair Fall Naturally At Home - Remedies
There are several quick, low-cost, and effective at-home treatments for hair loss. Learn how to stop hair loss at home by reading the tips below.
1- Olive Oil Massage:
Olive oil helps deep condition hair and prevent it from harm brought on by drying out. Many diets include olive oil as a regular, which may help prevent genetic hair loss. You can give your hair a direct massage with olive oil.
2- Onion Juice:
You've probably heard of this all-natural remedy, but did you know that onions are a fantastic ingredient to fight scalp infections and improve blood circulation, preventing hair loss? Onions have antibacterial properties. Onion juice is your solution to prevent hair loss if you can get past the smell.
Use a cotton ball to apply the juice from one ground onion to your scalp. After letting it sit for 20 to 30 minutes, wash it with shampoo and cool water. For best results, use twice weekly.
For More Read;https://mylifecareideas.blogspot.com/2022/12/How-To-Stop-Hair-Fall.html
About the Creator
My Life Care Ideas is a place where you will find all types of health tips, beauty tips, food and drink recipes, and life care ideas.
Reader insights
Be the first to share your insights about this piece.
Add your insights