Top 5 Winter Drinks Recipes
What are the best winter drinks?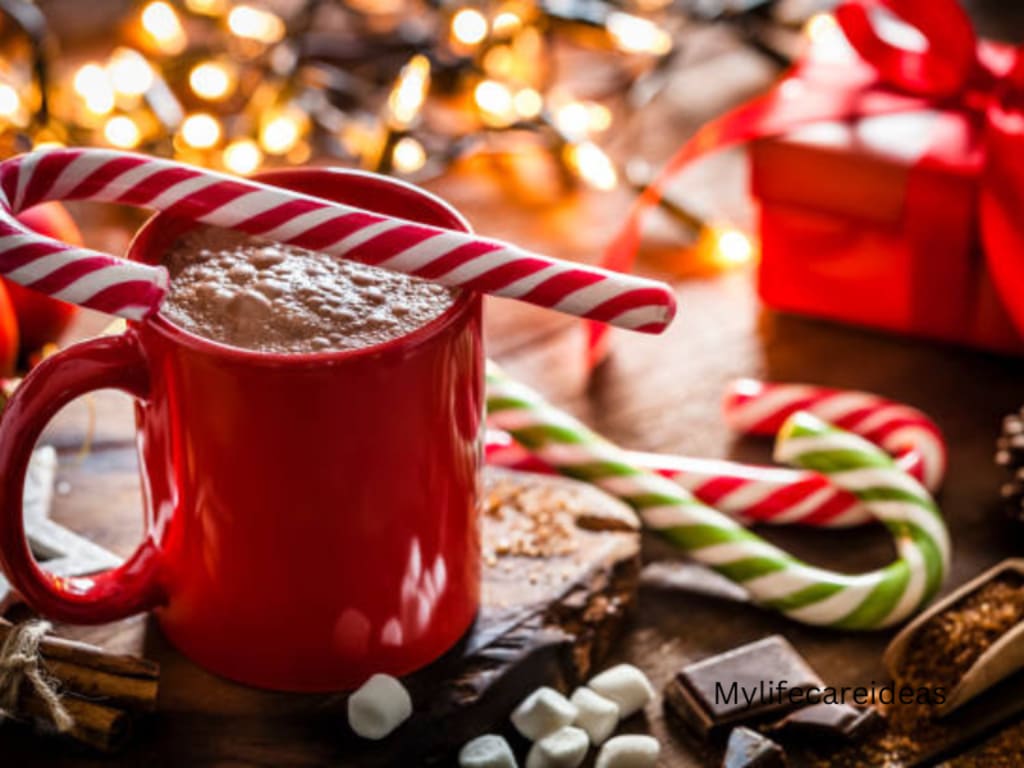 Top 5 Winter Drinks Recipes
In this world, there are two types of people: those who love the cold and those who approach it with great caution. Whatever category you belong to, there's a good likelihood that when the holidays arrive, you'll want a drink in your hand.
Winter is a wonderful season for holiday celebrations, coziness, and spending a fortune on loved ones, but this is a safe place, so let's cut the formalities. Holidays involve spending time with family, and when you spend time with family, drinks are a must.
You only need a recipe and a couple bottles of the good stuff to prepare a lot of delicious and warm cold-weather cocktails at home. And guess what? I've got a handful of delicious recipes for you right here.
What are the best winter drinks?
Winter is a great time to enjoy hot beverages, especially when you're feeling cold. From mulled wine to hot chocolate, we've got covered the 5 best winter drinks recipes in this article.
hot chocolate winter drink
1- Hot Chocolate:
This recipe is perfect for those who love warm, comforting drinks. It's also easy to make and requires only these ingredients.
Ingredients:
200g bar of unflavored chocolate, chopped
600 ml of milk
150 ml single or double cream
Sugar (according to taste)
6 peppermint candy canes (to serve)
Method:
Place the milk and chocolate in a pan. Heat the chocolate slowly while stirring until it has completely melted. Heat the milk till it steams, then turn from the heat and mix in the cream.
Place a candy cane around the top of each mug after dividing the hot chocolate among the six, adding sugar to taste.
Everyone can stir their hot chocolate with their candy cane, dissolving as much of the sweet peppermint as they choose, as they pass the mugs around.
Eggnog winter drink recipe
2- Eggnog
A pleasant night in can be magically inspired by the flavor of eggnog. It makes our get-togethers a little bit more enjoyable and relieves some of the stress associated with the holidays. This eggnog recipe has the ideal flavor and is thick, sweet, creamy, and smooth.
Ingredients:
2 cups of milk
1/2 tablespoon ground cinnamon (plus more for garnish)
1/2 tablespoon ground nutmeg
1/2 tablespoon vanilla extract
6 large egg yolks
1/2 cup of sugar
1 cup of heavy cream
Whipped cream (for serving)
Method:
Combine milk, cinnamon, nutmeg, and vanilla in a small saucepan over low heat, and gradually bring the mixture to a low boil.
Whisk the egg yolks and sugar in a big bowl until the yolks are light in color. To temper, the eggs, gradually add batches of the hot milk mixture while whisking.
Return the mixture to the pan and, while stirring occasionally, simmer it over medium heat until it slightly thickens and coats the back of a spoon without boiling. The mixture should be 160 degrees (if using a candy thermometer).
Add the heavy cream after turning off the heat. Keep cold in the refrigerator.
Add whipped cream and cinnamon as a garnish when you're ready to serve.
For More Read;https://mylifecareideas.blogspot.com/2022/12/Winter-Drinks-Recipes%20.html
About the Creator
My Life Care Ideas is a place where you will find all types of health tips, beauty tips, food and drink recipes, and life care ideas.
Reader insights
Be the first to share your insights about this piece.
Add your insights