Here's What You Should Know About Coffee Table Essentials and Interior Design
What to know about Coffee Table?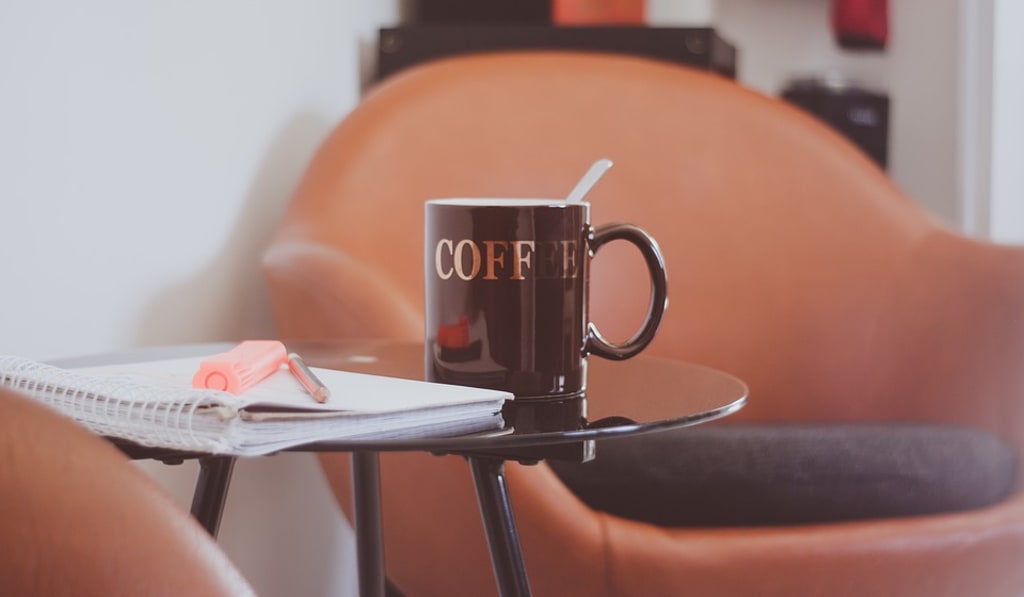 Image Credit: Pixabay
When asked about the most important furniture that should be present in the living room, people would automatically respond 'sofa'. They're not wrong, however, this doesn't mean it's the only thing to consider when fixing your interiors in the living room. The coffee table also shares its importance alongside the sofa. Known for their practicality, coffee tables can enhance your interior's feel depending on your chosen style. But of course, before coming up with the type of coffee table, be sure to have the appropriate type of sofa suitable for your interior. This entails finding the right size and style to match the vibe since it's one of the biggest pieces of furniture.
Picking the shape of your coffee table will depend on the sofa size. You wouldn't want a huge coffee table with a small sofa, it would be a total mismatch. If you've decided on the right size, the material is another factor to account for. The material you've selected will affect the style you have established as your interior. There are materials which are versatile, meaning it could fit various styles of interior design but others are not. But don't worry! You are free to test the waters by mixing and matching which material suits your living room the best or you can draw inspiration from the Internet.
If you need some help, listed below are the materials used in creating coffee tables and the styles that match with them.
Wood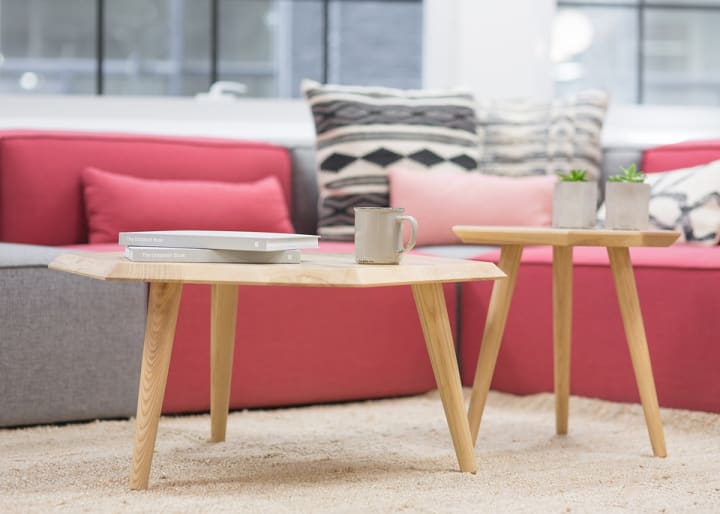 Considered the most common material used in almost every piece of furniture, it has become a versatile material that can match almost every style out there. It is also important to note that wood coffee tables are applied with finished to last long. These finishes vary in style too to match a variety of concepts. For a modern style, tables with lighter finishes suit best. Those with acorn finishes are best if you have a home designed in a mid-century style. On the other hand, rustic-themed living room and furniture would complement with dark wood coffee tables. For a lighter elemental ambiance, burl wood is recommended.
Remember that the shapes of the table also matters. Rectangular tables give off a different kind of vibe compared to round tables even if they were made exactly similar materials and placed with similar finishes. Depending on the space provided for the tables, it is only appropriate that you consider the shape because it will define the area.
Glass
This material is best for contemporary, modern, and professional interiors because of the elegance and sophisticated aesthetic it exudes. The legs and frames can also be handcrafted from steel for additional durability that makes it capable of holding the glass. There are different types of glass tables: annealed and tempered. Annealed are the common glass tables you see while the tempered glass tables are those with toughened glass for added durability and heat-treated for thermal resistance. Comparing the two, the tempered glass is highly suggested because it usually lasts longer than the annealed one. Glass tables are nice choices if you want a table that requires less maintenance because of its non-porous qualities. Plain water is enough to keep the glass table clean. Another is that it easily lights up the area especially those cramped rooms because of its transparency. Glass tables also help make the area appear large and wide and is available for a wide range of styles.
Acrylic
Although not quite a common material, this type is best for minimalist spaces because of the airy feel due to its translucence. Somewhat similar to glass, it reflects light more than other materials like wood and metal. For smaller living rooms, this is one of the right choices if you are aiming to make the area appear bigger. Sleek modern design suits acrylic coffee tables the best.
Metal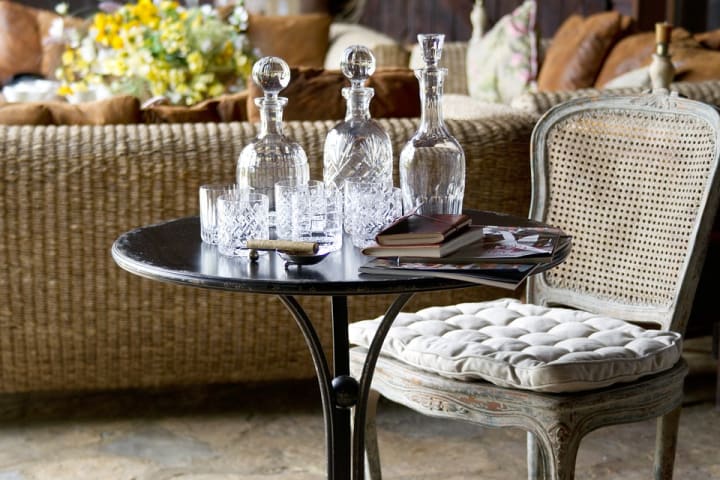 There was quite a surge in the purchase of metal furniture as a replacement for the old ones as a result of countless manufacturing innovations and upgrades that were done later. Out of the other materials, none can come close to the durability of metal. It remains undisputable especially that it comes in many types which people can just choose from. Its reliable strength allows it to function as the base for other materials as well. In addition, it's also less maintenance since it does not too many chemicals to maintain its quality. Another advantage metal brings is the fact that it has a diverse shade which makes it easier to match colors on the interiors.
Marble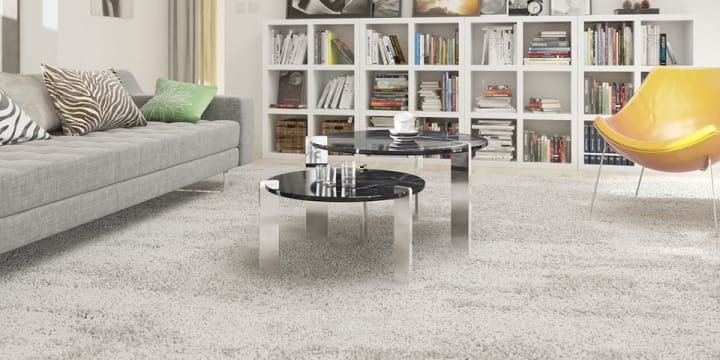 One quality that is immediately recognized with marble furniture is sophistication. It's chic design especially with the pattern embedded in it. No one can compare with its appearance most especially that it can totally match whatever design your house has. The material is made out of a soft stone but even with its density, it is vulnerable to scratches and stains. This type of material is quite pricey but depending on the type of marble used. Some industries have produced furniture made from artificial marble types of material. Furthermore, it is also easy to break and vulnerable to discolorations because of the gaps in which anything would which would probably affect the look of the table.
Conclusion
Have you decided on the right shape, size, and design of the table? If yes, that's great! If not yet, do not worry, the perfect time will you come where you can finish your plans and bring them to reality. You don't have to rush because it is much better you are critical with the size, shape, and design. Although small in size, it can make or break the entire look of your living room interior. When purchasing a table, be sure to check if there are damages like chipped-off pieces, discolorations, scratches, and other irregularities but for a much safer option, have it custom made to suit your taste. There are several craftsmen out there which you could consult for the customization of your table and just note if they have answered your queries with confidence and assurance. Now, if you're looking for a sign to get a coffee table, this is it!
About the Creator
Daniel is a writer and a content marketer who writes different/general topics. During his free time, he loves reading books and novels.
Reader insights
Be the first to share your insights about this piece.
Add your insights