Golden (turmeric) Milk's Trendy Origins Can Be Traced to India
Poetry, music, and love stories frequently romanticise the Indian monsoon. However, when it arrived in Mumbai, my hometown, it always brought with it a week of cold, fever, and sinus infection.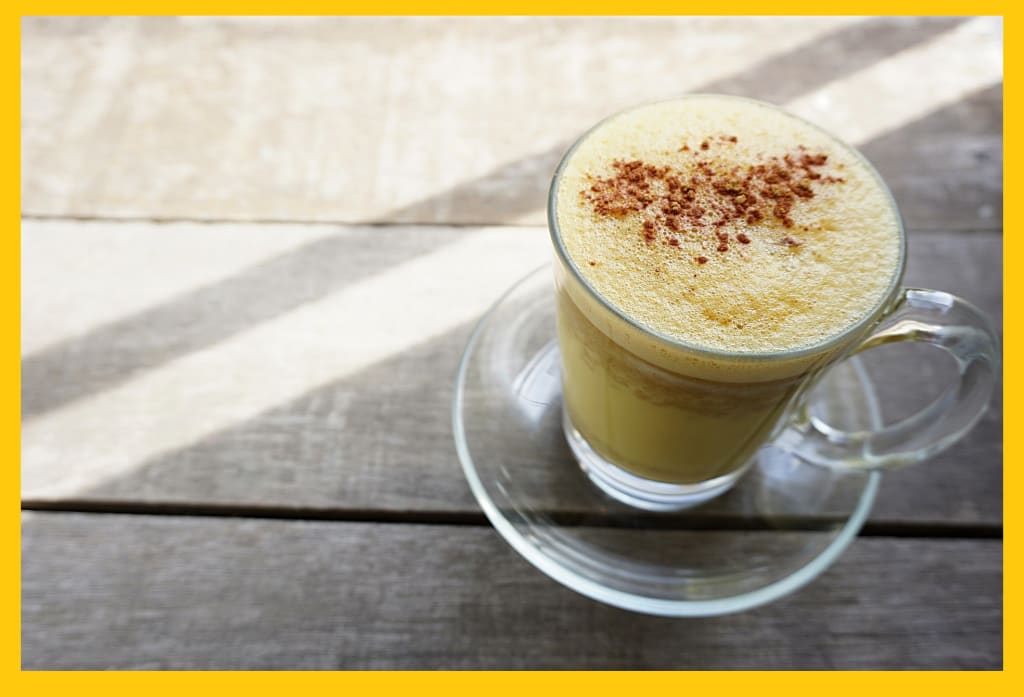 Although it would begin with sniffles, the humid weather's smothering bronchial congestion and cough would soon set in.
Dr. Kamat, my family doctor, would visit me at home, administer antibiotics, and sign a letter for my medical leave of absence from school recommending a week of bed rest.
I would be forced to stay at home and, paradoxically, watch it rain.
As a child who was underweight, ailments like fever constantly killed my appetite and caused me to lose even more weight. My mother and grandmother would offer me hydrated, nutritious Ayurvedic remedies in between meals to treat this.
It was either a cup of a herbal brew to calm the rib-rattling cough that came along with it, or my least favourite: turmeric milk.
turmeric milk flashbacks
The requirement that I consume the turmeric in one go while the milk was still piping hot was one of many factors that made me dislike turmeric milk as a child.
I didn't enjoy the grainy turmeric paste that covered the inside of my tongue, mouth, and throat and sank at the bottom of the cup because I've always been sensitive to the textures and temperatures of food.
Additionally, I wasn't allowed to remove it with a sip of water in case doing so would negate the intended good.
shared aversions and common ancestry
Like me, my spouse was prone to getting colds that swiftly developed into sinus infections because he was raised in New Delhi. Due to New Delhi's hot, dry, and dusty climate, his diseases weren't caused by the monsoon season.
Siddha medicine, an offshoot of Ayurveda from Southern India, like the ones from her own youth, was used by his mother to supplement allopathic therapy.
She gave him a peppery turmeric milk as part of his mending regimen.
Turmeric milk probably conjures up images of being ill, lost playtime, and losing out on childhood fun for the majority of children of Indian descent.
Although it's always pleasant to be taken care of, turmeric milk for me punctuates these comforting recollections with images of a frail body in pain and a youthful desire to play with friends outside.
I moved away from home before I met my spouse, and we both did. We both believed that we wouldn't ever have to consume turmeric milk again for a few years.
Considering how we feel about turmeric milk again
Of course, after the novelty of making our own decisions as adults faded, we understood it was much more than just an unpleasant concoction.
It took on the role of a compass in many ways, serving as a reminder of both the ancestors' history and the unfailing love of those who cared for us when we were sick.
When my husband and I first started our lives together as a married couple, we both missed our homes and families, and our phone calls with family members' seniors were tinged with concern.
If our voices revealed a seasonal ailment, we would always be given a list of cures, including the tried-and-true remedy: turmeric milk.
Turmeric milk serves as a reminder of the unfailing love shown to us by those who cared for us as we recovered from illness and the histories that date back to our ancestors.
Keeping up the legacy
After the birth of our daughter, we discussed the finest home cures, as most newlywed parents do. We each asserted that the cures provided by our mothers were the best.
Our small toddler disliked turmeric milk, but her associations were different from ours. She probably has a peculiar mix of nostalgia, discussion, and disagreement between her parents when she thinks of turmeric milk, rather than recollections of missing out or the potent, bitter flavour.
This may be typical of younger first generation immigrants who are unaware of the social, cultural, and occasionally even familial medicinal connections to common foods.
reliance on custom
I've used what I'd learned or already knew about traditional Indian remedies numerous times, especially after I underwent a hysterectomy to treat my chronic anaemia.
I frequently sought turmeric milk to speed up my recovery during this time, and I grew to love the simple, effortless care each cup provided, including the opportunity for quiet reflection and meditation.
Additionally, it inspired research for "Seven Pots of Tea: An Ayurvedic approach to sips & nosh," my book.
The book aimed to revitalise, anchor, and reclaim historic Ayurvedic knowledge about medicinal liquids that before chai, such as turmeric milk, as well as to untangle the complicated socio-cultural history of chai as India's "national drink."
turmeric milk was eradicated by colonialism
I became aware of the degree of misinterpretations and appropriation after I released my first cookbook.
The legacy of colonisation includes not honouring our cultural roots and disregarding regional differences as legitimate expressions.
By eliminating context and silenceing the voices that have nourished society for centuries—including traditional medical practices—colonization generates a belief system that sustains exploitation.
My grandparents put up a valiant struggle for their rights and identities as freedom fighters. It feels harsh, inconsiderate, and blind to dissolve such identities with barista-style, frothy turmeric lattes filled with a kitchen sink's worth of ingredients.
It's a more subdued variation of the actions that in the past nearly destroyed the nation of my birth.
It would be awkward to serve a Mardi Gras King Cake—a festive cake with a sculpture of the Christ child concealed inside—at a wedding or birthday celebration just because it's a cake.
Similar to how predatory capitalism seems, the popularity of contextually amorphous turmeric milk as a food trend. The identities of the people who value turmeric milk as a part of their cultural history are erased by this imperialist practise.
Are you looking for: The Fat Burner Formula Free Book
Reader insights
Be the first to share your insights about this piece.
Add your insights