Five Reasons To Install Motorized Blackout Shades
Benefits of Installing Motorized Blackout Shades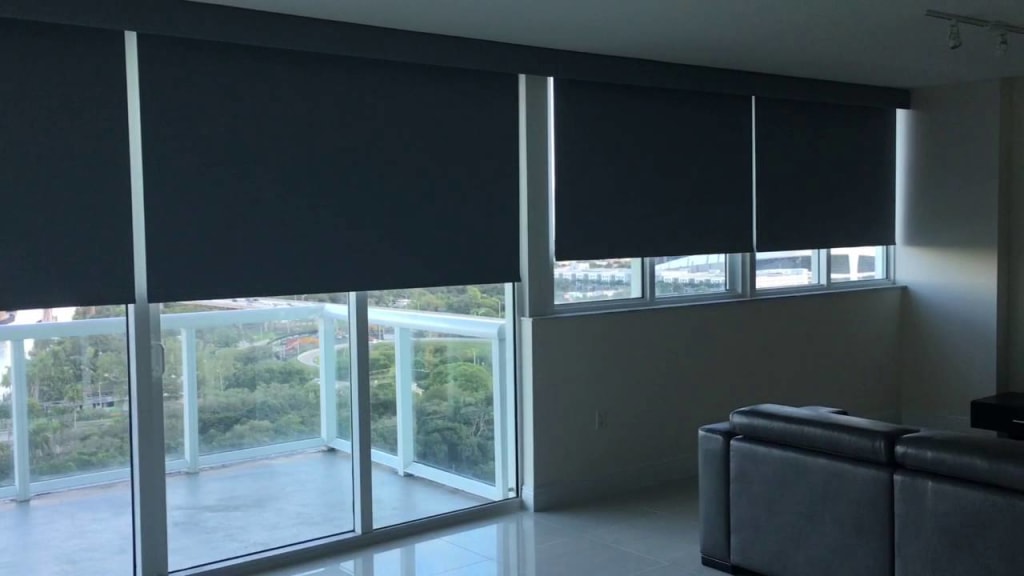 Motorized Blackout Shades
Windows as high as the ceiling is without a doubt, one of the most compelling features of a house. The immediate advantage of having such an infrastructure is ample natural light inside the house and an efficient system of air ventilation.
The problem with such high window panels is foremost the compromise on security, and secondly covering them up properly. Curtains may look good but curtains of such a size don't come free of a never-ending maintenance routine. And blinds will just fall short of your expectations for such a long vertical opening.
Motorized blackout shades provide you with a perfect solution to the problems. If you've recently moved into a house that has large French styled windows then choosing motorized blackout shades will prove to be the most worthy investment, here is how.
Completely Automated
As the name suggests, motorized blackout shades relieve you of the effort to spin a lever arm to get the shades open or close. Getting a window covering basically serves two things, the first is energy savings and the second privacy, you get absolute control of both from motorized blackout shades.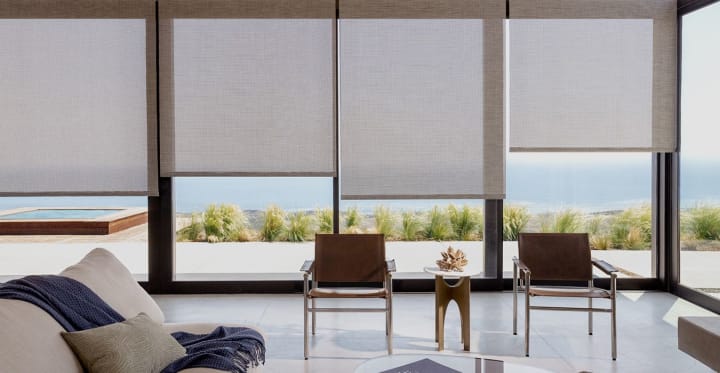 You can open or close the shades opening with the click of a button on the remote, or even better, you can set them up to open or close at specific times of the day (you can have them close in at night for privacy and opened up in the morning for natural light).
Increased Privacy
Any type of window covering is going to give you privacy, that's for sure. Motorized blackout shades amp up the privacy of your place along with the security. The few inches thick wooden panels or a single sheeted metal panel gives you all the meaning of a blackout.
By pulling them close during the night, you can be at peace knowing no passersby will be peeping through the gaps in the covering. It also gives you a higher sense of privacy in the sense that nobody will be able to see through even if they intended to once close.
Energy Savings
Having such large window openings in your house is going to affect the energy consumption of your house in one way or the other. Once the shades are opened, they will provide you with the maximum benefit of daylight savings by letting in the most natural light inside your house.
The thick panels provide you with low-key insulation other than your windows. You will see a noticeable difference in the temperatures inside your house since lesser energy is lost to the outside environment.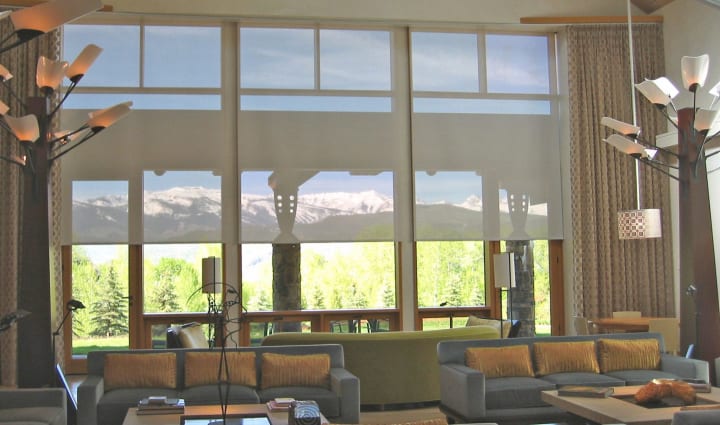 Motorized shades make it much easier for your HVAC to heat or cool the house since there is efficient insulation available. Chances are, you will get the return on your investment through power savings in as little as a single year.
Noise Reduction
Getting a house closer to the road will always give you the benefit of being closer to transport and not isolated, but that also means you will have to bear with the noise of all the passing traffic. Noise from outside can come from different sources, it can be the road, a nearby construction going on, or even your neighbors doing a house remodeling.
The blackout shades are thick enough to reduce and dampen any noise that may be a cause of irritation. You wouldn't even have to worry about kids playing in the yard if you have your shades closed as well as the kitchen. If noise is taking away most of your concentration or relaxation time then this is the investment for you.
Long-Lasting
The thing to always keep in mind while investing such money on a window covering is how long it is going to last. The fabrics of curtains cutaway and die in a matter of a few years, and so you'll have to change them every few years.
Commercial Motorized Shading systems last as long as 40 years, with the proper care and maintenance. You only need a wet cloth to wipe across the blades and a professional to oil up the machinery every once a couple of years.
Reader insights
Be the first to share your insights about this piece.
Add your insights