Cushion Cover Design Ideas and Patterns for your Home
Choosing a perfect designer cover for your sofa and bed is a difficult task. But, in this article we're sharing a cushion cover inspiration for your home.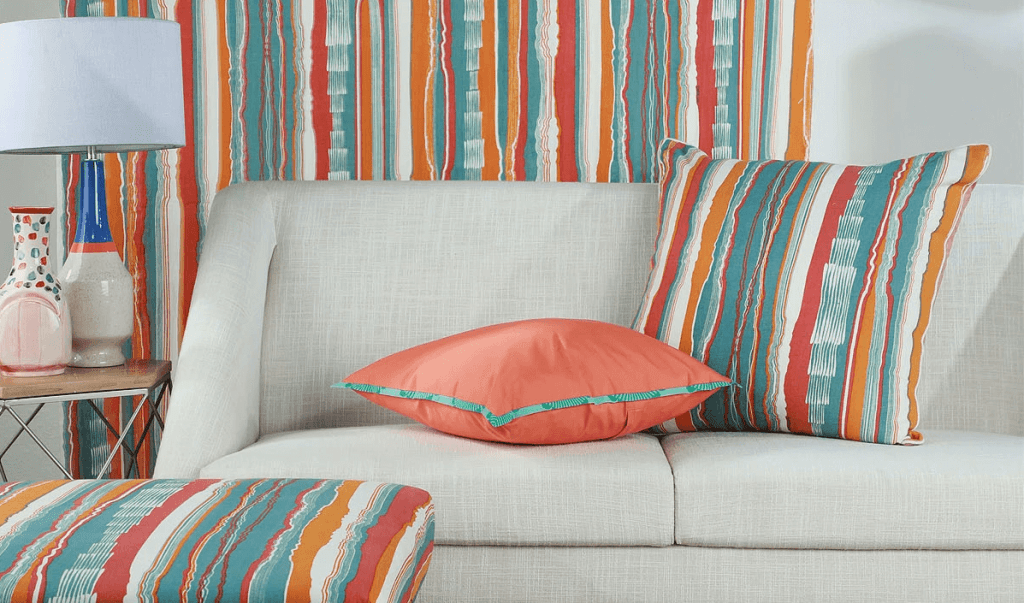 Courtesy : Freedom Tree
While decorating your interior; a major focus is placed on the bigger elements such as Furniture and Light Fixtures. However, there are some smaller elements that play a quintessential role in your interior design as well, i.e. Furnishings, so to speak. Cushions in particular help, up the comfort factor of your abode, lending it a warm and welcoming vibe. What more? They make for beautiful home accessories and delicately furnish your room.
But how do you find the right cushion cover designs that will suit your decor theme? Get style inspiration from Freedom Tree; a design-led lifestyle store that curates second to none furniture and textile designs. Explore a wide range of Printed Cushions, Floor Cushions and Accent Cushions on Freedom Tree; that is your individualistic style personified. Browse a variety of ways to bring composition and vitality to your decor; seek inspiration from the statement curation of cushion cover design ideas and patterns below.
High-Toned Elegance
Bring home an untainted freshness of spring which in all of its white simplicity adds an upscale touch. This is an extremely versatile, designer cushion cover that will look stunning in any home be it modern, contemporary, industrial or chic. With a white sheen and an organic looking texture, this one is a total winner.
Artistic Update
Cushion cover patterns that are all about expression and creativity. Lots of elements come into play in this creative Phoolwali Cushion Cover. Contrast it with a more neutral surrounding for maximum impact. It lends the effect of a handmade painting that would look good in the more airy setup of a balcony, veranda or patio.
Simply Bold
Not so simple and a whole lot of bold! Have a spot in dire need of attention? All you need is this Wild Child Cushion Cover. One of the more stunning cushion designs, this bold print is known to get second looks, if not more. A rebel not tied down by norms; this cushion is a must-have to display your individualistic spirit.
Fun and Peppy
Free-spirited much? Add this lively printed cushion cover to your home and see it induce vibrancy and cheer into your space. The beautiful bright floral pattern is sure pleasing to the eye; not to forget your settee or chaise.
Muted Elegance
You can never go wrong with fully saturated pastels. They work well with breaking bold patterns to create a stunning contrast and pair with a solid piece of furnishing as well.
Nature Inspired Designs
Getting a piece of home furnishing that will blend you into the closest to nature is inspiring. The cushion cover designs that are truly comes from the real maker of the world i.e. Nature or God. If you are enthusiastic about the designs that represent nature every time.
The cushion cover designs from Freedom Tree are inspired by nature and animals. Their entire new collection is based on the nature and animal theme and you will see these designs are available in all other home décor products as well. This gives an opportunity to the home décor lover to choose the products which are inspired by nature and they will feel nature in their home all the time.
Bring a little change to your interior design without burning a hole in your pocket with stylized cushions. Tie your space together and strike the right balance by adding a fun piece of cushion/cushions from Freedom Tree. Explore a wide range of sofa cushion cover designs that allow you to instantly create a sense of difference in your space without burning a hole in your pocket. A whole lot of cushions for your chairs, window seats, big and small seaters as well as wickers; in cotton and woven silk.