Create a Beautiful Flower Garden for Pennies
How I Created Great Curb Appeal on a Tight Budget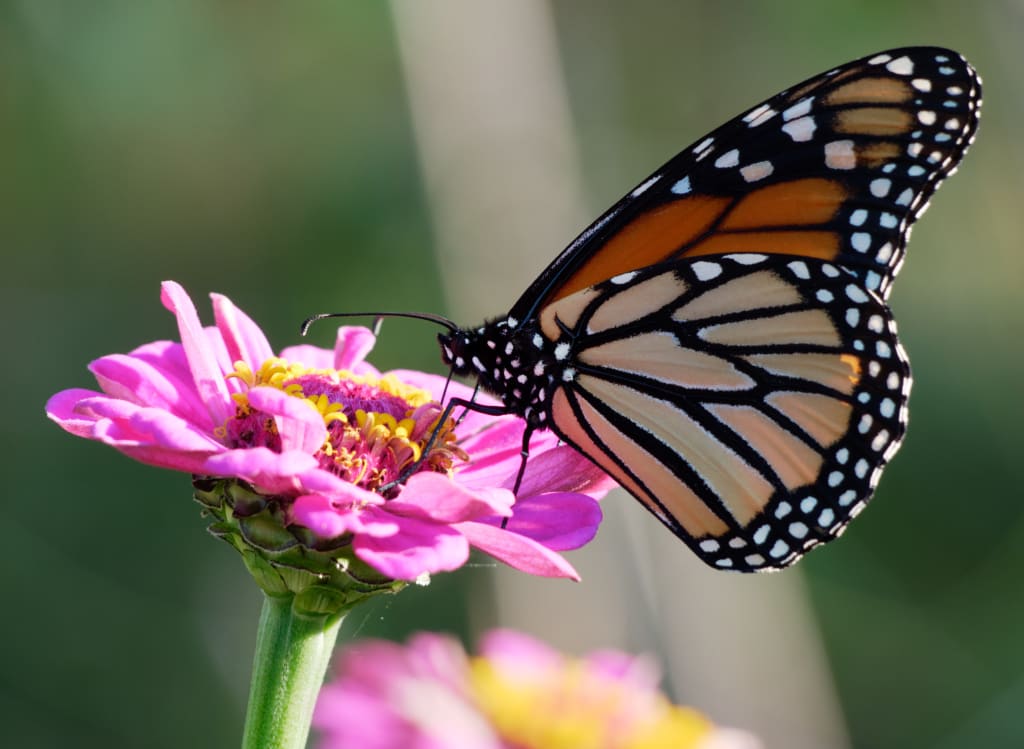 Photo by Chris Keats 
With the arrival of spring, I am excited to get busy with the planting extravaganza. If you are anything like me, you are as well. If done correctly, you can achieve a beautiful flower garden for a fraction of the cost. This can be done a couple different ways and I am going to share my secret to success.
First, you can purchase seeds at the end of the previous summer. They will be practically giving them away. Store them wherever you like until spring is about six weeks out. Groundhog day is a good starting point. Over the holidays, we all go through a lot of egg cartons. These are perfect for planting the seeds inside your house. I prefer the cardboard ones. You should keep your seedlings in a sunny warm area of your home. I keep mine in the laundry room. It's a good idea to mist them with water every few days and keep clear plastic wrap loosely over the top, to create a greenhouse effect.
By the time the ground is warm enough and the danger of frost is over, your seedlings will be big enough to plant outside. Remember that I prefer cardboard egg cartons. This is because all you have to do is cut the sections apart and place them right into the prepared soil. That way, you are not disturbing the root system. The cardboard will decompose and the worms love it.
If you have perennials in your bed already and you want to make room for more plants, whether they are annuals or perennials, you can use a spade or flat shovel and jam it right down in the middle of your perennial and dig up one half of it. It won't kill your plants. Then you can either move them to another area of your yard or give them away to another plant enthusiast. You want to make sure that you put the plant in a pot or bucket and wet the roots, to keep them healthy until they are replanted.
Plant placement is very important when creating a nice flower garden. Tall plants should always be towards the back of the bed. Also, remember that if you have tulips or buttercups that are the first to come up in the spring, don't plant another perennial to close to them. I like to have two different types of Hosta in my garden. I plant them in the front of the bed, but I leave about 8 inches of soil space in the front of them so that I can plant annuals there. It looks very pretty that way. There is a generous selection of annuals to choose from, so go wild, and plant them everywhere.
Another thing that can be costly is fertilizer. I have a solution to this. If you have a husband who likes to go fishing, or if you like to fish yourself, anything that is left from the fish after you clean them, throw it into your garden bed. The fish will make the soil very happy. Another this that is great for the soil is worms. The more the merrier. I might sound crazy, but I would go outside after a big rainstorm and find worms everywhere. I would do this about two times and I would put the worms into the flowerbed. I didn't have to go spend money for worms and the worms got put back in the earth, instead of dying on the sidewalk. It's a win-win for everyone. Worm excrement is awesome for the plants.
Although I love all types of plants and flowers, there are a couple that I don't recommend. I think these specific plants are pretty, but they come with a price. They have a secret that you don't find out about until it's too late in the game.
The first one is a type of petunia. Its name is the super petunia. They look beautiful, and they grow huge. The problem is, they stink! They smell just like cat urine. I had to throw out a huge plant that was beautiful, because it made my whole yard stink. Needless to say, I wasn't happy about killing this plant, but I didn't have a choice.
The second perennial plant is called a moonflower. I planted it because it had flowers that looked like a trumpet. The flowers bloom at night. These plants grow into a monster. They take over your entire flowerbed. After the flower drops off, a seed pod grows with needle-sharp spines on it. Each pod contains about a hundred seeds. I have tried repeatedly to remove this plant. It keeps coming back. It's the plant from hell!
The third plant is hollyhock. Although this is a very pretty plant with purple flowers, it is on the hit list. It grows tall and continuously spreads over the garden bed. It will smother out the other plants if you do not maintain it. It also attracts beetles. Hundreds of beetles. I personally don't care for beetles so this plant was a mistake for me. I try every year to get this plant out of the flower garden, but it keeps coming back. So unless I kill it with poison, I am stuck with it.
I hope that this was helpful to anyone that wants to have a nice flower garden, but doesn't want to make Jimmy or Katie go without braces in order to have it. Happy spring!