Best Used iPhones to Buy in 2023
Unlocking Value and Quality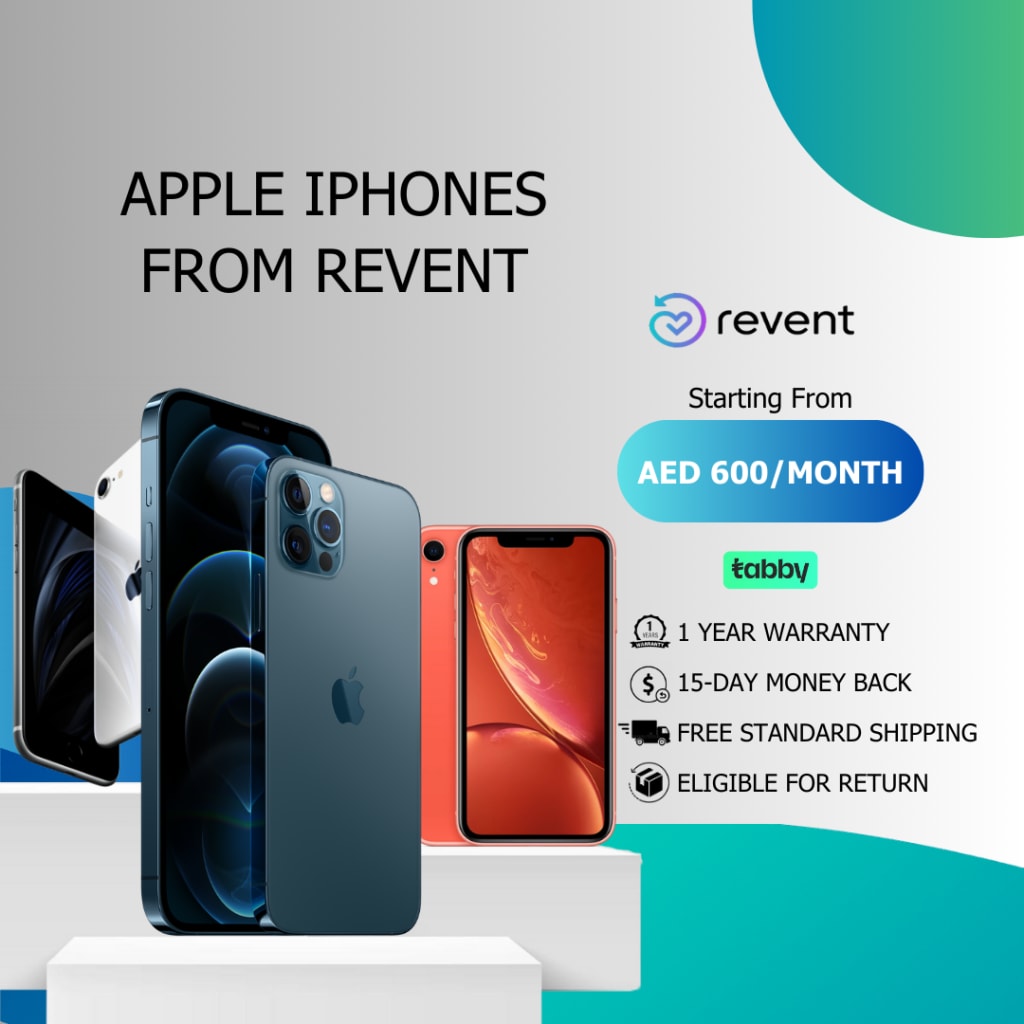 Discover the top refurbished iPhone models that offer exceptional value and performance in the UAE. Explore our comprehensive guide to find the perfect used iPhone that meets your needs and budget, with a focus on quality, affordability, and the benefits of refurbished devices.
Are you in search of the best used iPhone in the UAE? Look no further! In this comprehensive guide, we'll navigate through the top refurbished iPhone models available in 2023. Whether you're seeking affordability, performance, or specific features, we've got you covered. We'll dive into the world of refurbished iPhones, highlighting the advantages they offer and how they cater to the needs of UAE residents. So, let's explore the best used iPhones that combine quality and value, providing an exceptional smartphone experience without breaking the bank.
iPhone 12 Pro: Unmatched Performance and Stunning Design
The iPhone 12 Pro stands out as a top choice for those seeking unparalleled performance and a sleek design. With its powerful A14 Bionic chip, advanced camera system, and stunning Super Retina XDR display, this refurbished model delivers a premium experience at a more affordable price. Capture breathtaking photos, enjoy smooth multitasking, and embrace the beauty of its OLED display—all while benefiting from the cost savings of a refurbished device.
iPhone SE (2020): Compact Powerhouse for Budget-conscious Users
For those on a tighter budget, the iPhone SE (2020) offers a compelling option. Combining the iconic design of the iPhone 8 with the powerful A13 Bionic chip, this refurbished model delivers impressive performance at a more affordable price point. Experience smooth performance, high-quality camera capabilities, and the convenience of Touch ID—all in a compact and budget-friendly package.
iPhone XR: Colorful and Cost-effective Choice
The iPhone XR continues to be an attractive option for users seeking a colorful and cost-effective refurbished iPhone. With its vibrant Liquid Retina display, capable camera system, and reliable performance powered by the A12 Bionic chip, the iPhone XR offers a delightful user experience at a more affordable price. Embrace the world of refurbished iPhones without compromising on features or style.
iPhone 11 Pro Max: Premium Performance and Immersive Display
If you desire a larger screen and top-of-the-line performance, the refurbished iPhone 11 Pro Max is an excellent choice. With its stunning Super Retina XDR display, triple-camera system, and the powerful A13 Bionic chip, this model provides a premium experience for multimedia enthusiasts and power users. Enjoy the benefits of a refurbished device without sacrificing performance or screen real estate.
iPhone 8 Plus: Classic Design with Modern Capabilities
If you appreciate the classic design and prefer the familiarity of the Touch ID home button, the refurbished iPhone 8 Plus is an excellent choice. With its powerful A11 Bionic chip, dual-camera system, and large Retina display, the iPhone 8 Plus provides a reliable and feature-rich experience. Embrace the best of both worlds with this timeless device at an attractive price.
Gone are the days when buying a used iPhone meant compromising on quality. In recent years, the market for used iPhones has witnessed a significant shift, with a notable improvement in the overall quality of these devices. This positive transformation can be attributed to various factors. Firstly, the advancements in smartphone technology have led to devices that are built to last longer and withstand wear and tear. As a result, even after being used by previous owners, iPhones can still maintain their performance and functionality. Secondly, the rise of certified pre-owned programs and reputable sellers has played a crucial role in ensuring the quality of used iPhones. These programs involve rigorous testing, refurbishment, and thorough inspection processes, ensuring that only the best devices make it back into the market. Additionally, sellers are now more transparent about the condition and history of the devices they sell, providing detailed information to potential buyers. This growing emphasis on quality has instilled confidence in consumers, allowing them to purchase used iPhones with peace of mind. With improved hardware, reliable software updates, and trusted sellers, the stigma around used iPhones has faded away. Today, buyers can enjoy the benefits of owning a high-quality iPhone at a fraction of the cost, making it a smart and economical choice for tech-savvy individuals.
When it comes to buying a used iPhone in the UAE for example, the options are plentiful. From the top-performing used iPhone 12 Pro to the budget-friendly iPhone SE (2020) and the colorful iPhone XR, refurbished iPhones offer a gateway to premium features and savings. Consider your preferences, budget, and desired features to select the best used iPhone for your needs. With refurbished devices, you can enjoy the best of both worlds—quality smartphones at affordable prices. Embrace the world of refurbished iPhones in the UAE and unlock a world of possibilities without compromising on performance or your budget.
About the Creator
Greetings, If you want to follow up on latest articles about device savings and tech sustainability then these articles are for you.
Reader insights
Be the first to share your insights about this piece.
Add your insights