80s Style Party
How to organize a stylish and budget party in the style of the 80s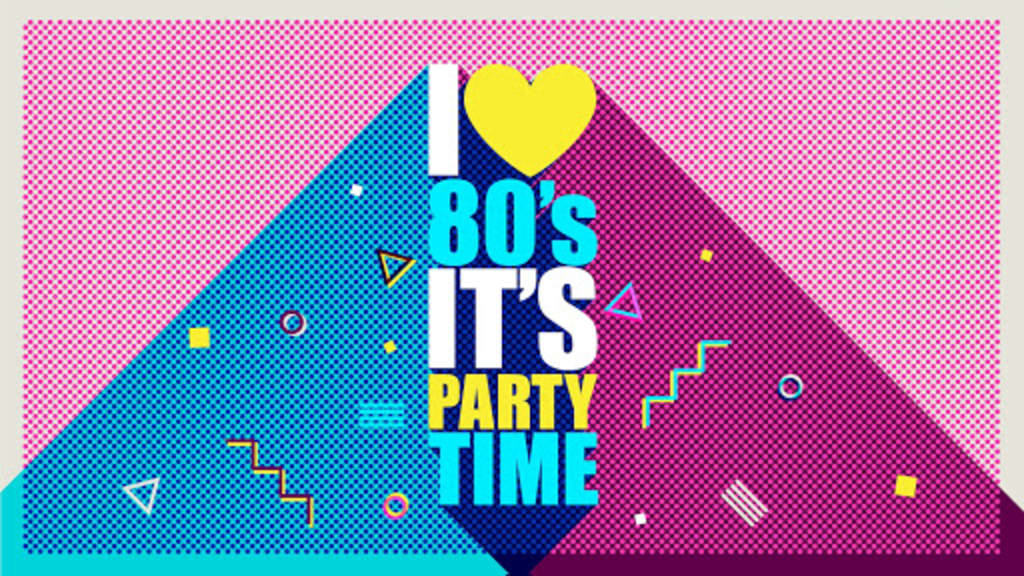 I got love for you, if you were born in the eighties! Oh, yes, I do. And have you noticed, eighties aesthetics are extremely popular today. So if you are searching for a theme for your party, search no further. The eighties are lovely and it's easy to organize. Dress up, put on the awesome eighties music and a disco ball, whip up eighties style party food, such as these zucchini enchiladas—and you're all set!
Here are a few tips on how to throw an unforgettable 80s style party.
Plan your budget
You can always go cheap and chick with 80s, that would be very much in style. First and foremost, you won't have to spend a lot of money on food or cook something complicated enough, try these instant pot spaghetti and meatballs, zucchini enchiladas.
Select a venue—if you want to party out, that's fine, but if that's way over your budget, home parties were a blast in the 80s. Consider drinks, decorations and party favors. The good thing is, 80s aesthetics is flexible enough for any budget.
Food and Drinks
What will your guests eat? What will they drink? In the 80s party food was not very posh, but it was delicious nonetheless. Try this spaghetti salad. It's low cost, everyone loves it, and it's fast to make. Perfect. You can always add fruit and cheese plates, chips and dips, nachos, hamburgers or little sandwiches. As for the drinks, telling everyone to bring a six-pack is a good option, but it all depends on what you and your guests prefer to drink. In any case telling everyone to bring their own booze is a perfectly legit 80s habit.
Choose a Date
Are you having a birthday on Monday? It may be a good idea to move the celebration to Friday or Saturday night so that no one has to go to bed late or go to work with a pounding hangover.
Type of Party
This is where your creativity might be totally unleashed. It can be a dress-up party, with wild hair and neon leggings, a theme party, such as Michael Jackson or Star Wars or 80s disco music. Anything 80s you like and can think of will work. You might actually want to do a friend survey to find out what will set your people going.
Who to Invite
Now, this is entirely up to you. Many people would recommend inviting people you feel comfortable with and who are comfortable with each other and are on the same wavelength. That may or may not be applicable to your case. But if you feel like you want to see this or that particular person—invite them, let them know that it'd make you happy if they come and then just go with the flow.
Choose the Location
It all depends on how much you want to spend and how big your party is going to be. Starting with your own porch or living room and ending with hotel ballrooms. Also, if there's a location that means a lot to you or is very relevant to the occasion, it's always a great choice. For instance, if you're planning an anniversary celebration, a cafe where you met is a grand place to throw a party. Location with a meaning is always a perfect option.
Invitations
Invitations don't have to be costly. You can have a lot of fun hand-making them, in fact. DIY didn't come into our lives in the 00s. So you can always print out 80s clip arts and band pictures from the 80s, go wild with colored markers, add a funny text message and your invitation will be irresistible, trust me. Do not forget to mention time, location and dress code, if applicable.
Decorations
Disco ball! Disco ball! Okay, just kidding. But seriously. Disco-styled everything is such an 80s thing. Hanging printouts from 80s magazines or 80s posters on your walls is also a great way to create and atmosphere. If you feel fancy—you can give out boas and outrageous sunglasses to all the guests. Get creative and let your fancy fly here, 80s were all about camp and extravaganza, so don't be afraid to go slightly over the top. Or not very slightly.
Entertainment
Again, depending on how much you are willing to spend on it, you have a multitude of options. You can count on 80s lovers to be fine with playing dungeons and dragons or 8-bit games, dancing to the 80s music, and let me tell you, this decades boasts some of the finest music ever made by mankind of all ages and epochs. You can even invite a band playing 80s covers and organize traditional drinking games or dance competitions. Googling entertainment in the 80s is a good idea for inspiration if you're searching for something that will rock your boat.
Party Favors
This is an optional point, but if you want to make the party especially memorable to your games— small gifts for the guests might to the trick. It can be something as simple as a small bag of popular 80s candy or playing their favorite 80s song for everyone.
Photographer
A professional or a friend with a camera, or even yourself snapping away with your phone, anything will do. Take as many pics as you feel like. Take them when people are not watching, when people laugh or goof or dance. You may want to search for some 80s photo filters, use them on your pics and post them to your Instagram. Or print them out.
Make a Scrapbook
This is a perfect handmade way to remember a special occasion. Give a photo album such a great and unique individual touch. Attach a party invitation, pieces of your party decor. Have your guests leave handwritten notes and you will cherish this night for years to come.
I hope these tips sound helpful and good luck in having the best 80s parties ever!