7 Homemade Gifts They Will Actually Like
Impress your loved ones with these seven gifts.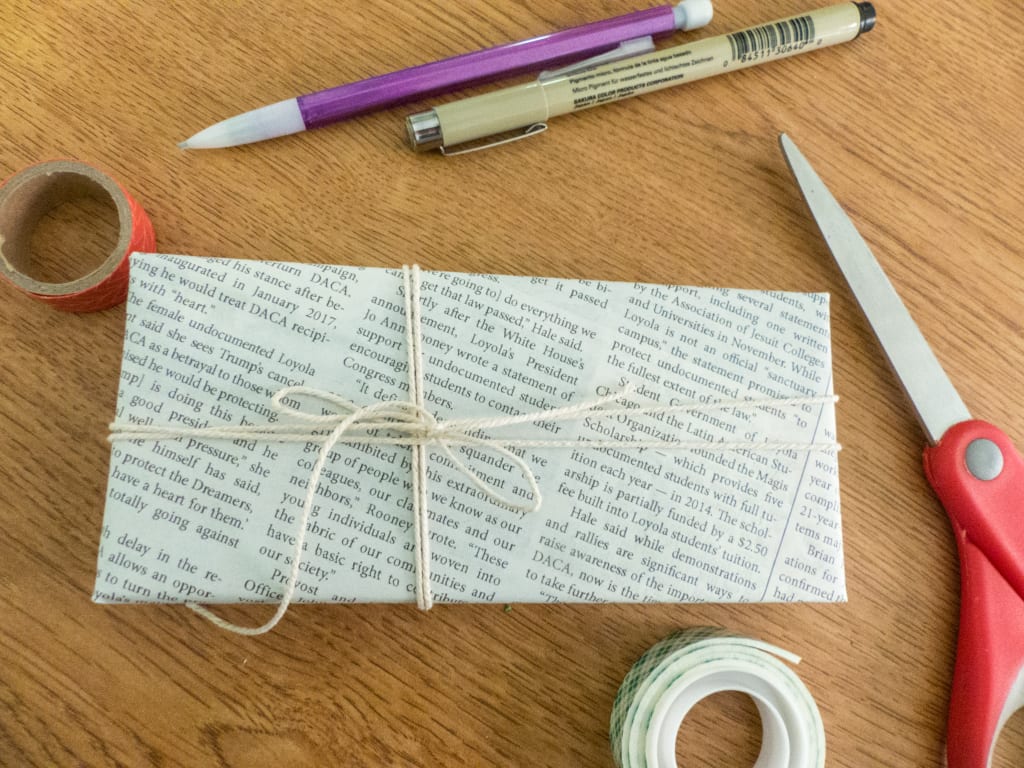 Impress your loved ones with these seven gifts.
1. Décor
Let's start with décor because this is a big one! Everyone likes to have pretty things to embellish their wall with, and there are a plethora of makeable décor options that people are sure to love!
If you're confident in your art abilities, the most basic homemade décor option is framed artwork. If you are looking to save money, head to your nearest thrift store and pick up a frame from there! You can draw or paint a nice picture and put in the frame. Another great option is to try your hand at typography and write out an inspirational quote. Brush lettering is very in right now and everyone loves some inspiration! Here is a brush-lettering tutorial if you're looking to get started.
2. A Coffee Blend
Coffee is all the rage these days! Almost everyone begins his or her day with a cup. Making someone their own custom coffee blend is a thoughtful gesture and great way to show you care. First, pick up some coffee beans from the grocery store. You can get whole beans if you have your own coffee blender, or grounds of you do not. Just make sure they are not already flavored. Next, think about the person who will be receiving this coffee blend. What are some flavors they like? Cinnamon? Ginger? Nutmeg? Pick out your spices, and then add them to the coffee grounds. Give your loved ones their personal coffee blend! They are sure to be impressed.
3. A Notebook
Everyone needs to write stuff down from time to time! Therefore, a notebook makes a useful gift for anyone! Making a homemade notebook is an easy project and you can customize it to fit anyone's style!
4. A Wallet or Pouch
Again, a wallet or pouch makes a useful gift for anyone! You can make a bigger pouch and call it a pencil case or a makeup bag, or a smaller pouch and call it a wallet. This is a very easy project if you can operate a sewing machine. Or, if you're not a sewer, check out this tutorial.
5. A Mug
Once again, a useful gift for everyone. Most people begin their day every day by drinking out of a mug. You can buy plain white mugs from a craft store and decorate them with sharpies. A lot of tutorials will tell you to bake the mug in the oven after you have decorated it, and that this will bake the sharpie on so that it won't come of in the dishwasher. But here's a quick tip from experience: this doesn't work. What you want to do is apply a layer of clear nail polish over your design. This will actually protect the design once the mug goes through the dishwasher, and give it a cool glazed, shiny look.
6. Storage Solutions
Storage solutions make a great gift because they are so practical. Everyone could use a place to store their things, and it's a bonus if those storage solutions look nice! Whether it's decorating an old cardboard box, or wrapping twin around a tin can, there are many options for storage solutions you can make (and many of them are from recycled materials, so that's a plus). Here are some ideas.
7. Pillows
If you have even very basic sewing skills, pillows are an easy and fun gift you can make! Decorative pillows are a popular way to add charm to a couch or bed. To make a pillow, you will need some fabric and some stuffing, both of which can be bought at a craft store. Another option is to use recycled fabric. Got an old shirt that you don't wear anymore? Cut a square from the front and back to make a pillow out of it!
Reader insights
Be the first to share your insights about this piece.
Add your insights