10 Reasons I Love Target!
Target is so much more than a store. It's the epicenter of all my life's needs and more importantly my escape from reality.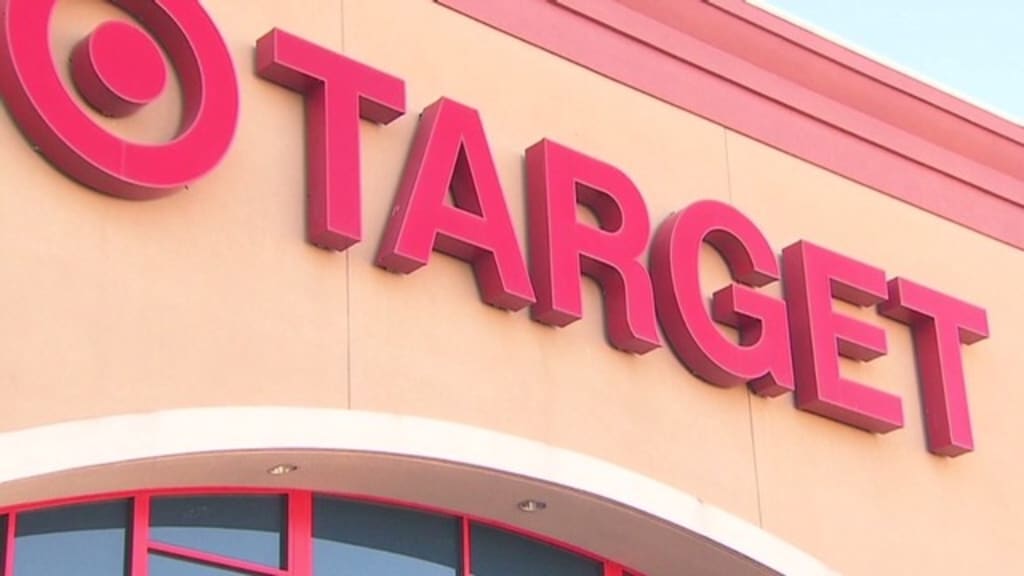 I'm obsessed with Target. No, seriously, Target is my answer to all things in life. Need a shirt? Go to Target. Need bread? Go to Target. Need meds? Go to Target. Fake eyelashes? Shampoo? New pans? Pillows? Rug? Toys? TV? Bras? Diapers? Kids clothes? Xbox? GO TO TARGET! I love Target so much that I would consider getting that damn Target dog or giant red entry ball tattooed on my body if it meant I could spend more time at Target.
To be honest though, half the time I venture out to the land of "Expect More. Pay Less" is not because I need something, but rather to escape from the insanity. Let me explain. I am a mother of two young children who have recently been possessed by some kind of demonic spirit, a husband who thinks video games are a normal after-work activity for a grown man, and a house that for some reason can't seem to stay clean longer than 30 seconds. No, for real, where the hell do these crumbs come from? Anyways, now add the fact that Target is approximately 1.4 miles from my house and it is no wonder that I can spend a solid two hours in that red and white oasis without glancing at the time. Sometimes I just go to wander around the shoe department and try on every pair for fun. Other times I am there to pick up bread and find myself staring at pillows, frames, and candles that I absolutely do not need and will not buy. There are even desperate moments where I spend thirty minutes in the toy department even though I don't have my kids with me and swore, before I left, that I would never buy either of their rotten butts anything ever again.
Its Proximity
There are 1,834 Target stores in the United States and luckily one of those is just 1.4 miles away from me casa. I know, I am blessed. So when I am urgently in need of something it is the perfect distance to get up, get out, and get home. Same goes for my sanity. If I am looking for a quick escape, I know in about five minutes I can be parked and on my way to a latte and red shopping cart.
That They Call Me a "Guest" and Not a "Customer"
During one of my many Target checkouts I overheard an employee refer to a customer as a "guest." This may sound silly, but I had never heard that before so I asked my cashier what that's about and he said, "we say 'Guest' because that is how we want to treat our customers, with respect and better service as we would a guest of our home." Then I started to take notice of the "Guest Services" rather than "Customer Service" and eavesdropping on the employee floor meetings. I'm serious, next time you see one, stop and listen. They are the most chipper, motivational, and serious store meetings you will ever hear. They truly want their staff on point all the time. Now, while I am perfectly OK with shopping somewhere where they call me a customer, I don't mind the extra attention and ass kiss. Now if only they would offer me a chair and free coffee, than all my Target dreams would come true.
5% Red Card Discount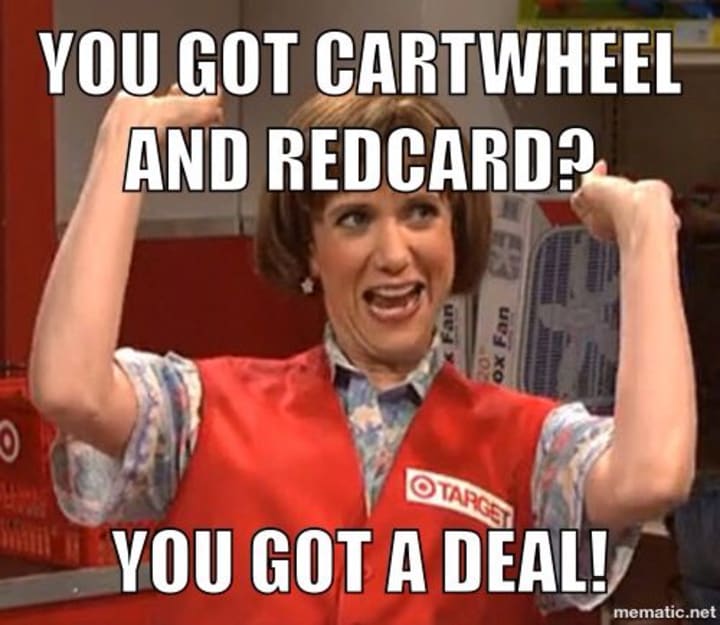 I have a serious problem with people who are habitual Target shoppers like me and who do not have the Red Card. Why in hell would you not? It's an immediate 5% off! No matter what you buy or spend 5% comes off every single time! Sure, not everyone loves revolving credit and I get that others cannot trust themselves with spending freedom, but saving money is a no freaking brainer! Why not just shop as you would normally and instead of using cash or debit, go home and pay that amount towards your Target Red Card? Anyways, I guess that's your problem because I love my Red Card and its discount. Thank you!
Cartwheel App
A lot of people do not take advantage of the Cartwheel App. I don't blame you, neither did I at first. It seemed too confusing and at the time my iPhone 6 had no storage left. We download apps to lose weight, sleep better, crush candy, and so on, so why the hell wouldn't we install an app that can save us money at a store we frequent? You won't always use it, but by just taking a quick glance before your trip or paying attention to the CARTWHEEL signs around different departments, you can really save some money. Even if you are unsure, all you have to do is open the app, bring up the bar code scanner, and scan anything to see if it is on sale. Another no-brainer in addition to the Red Card. Take advantage and save yourself some money, so you can buy more stuff! DUH!
The Kid Clothes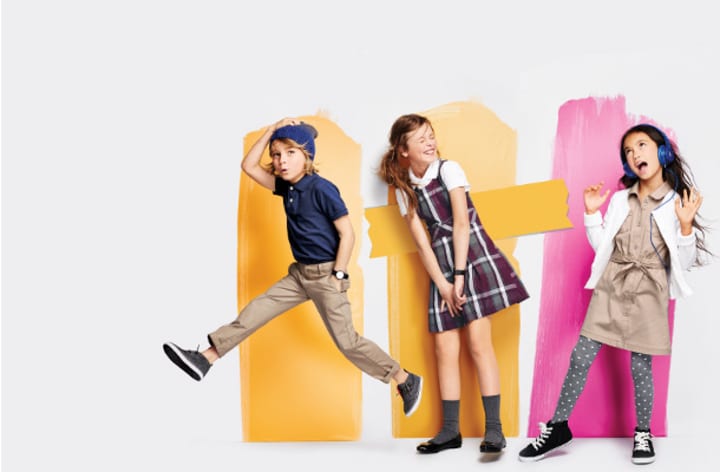 Unlike Walmart where the kid's clothes can be unbelievably cheap yet incredibly cheesy and nothing like Gap kids where the selection is super on trend but obnoxiously overpriced, Target gives us the best of both worlds. Their stuff is cute and no one can deny it! From their adorable baby and toddler selection to the young boys and girls, you can find something for every occasion. They even carry uniforms! And forget once the Cat and Jack collection made its way in because my daughter's wardrobe would be nothing without their stripes, sneaks, and smart mantra tees.
Its Featured Fashion Designers
While I don't necessarily buy many pieces from Target's collabo designers, the few that I have, I still own and love. Pieces that definitely feel nothing like an everyday Target purchase. Every few months a new designer is swapped in with original high quality clothing and accessories that are not only bold and quirky but on point with the latest trends. These aren't common mass marketed designers either, these are New York Fashion Week brands from Alex McQueen and Zac Posen to Missoni and Jean Paul Gaultier. The list goes on and on.
Unlimited Caffeine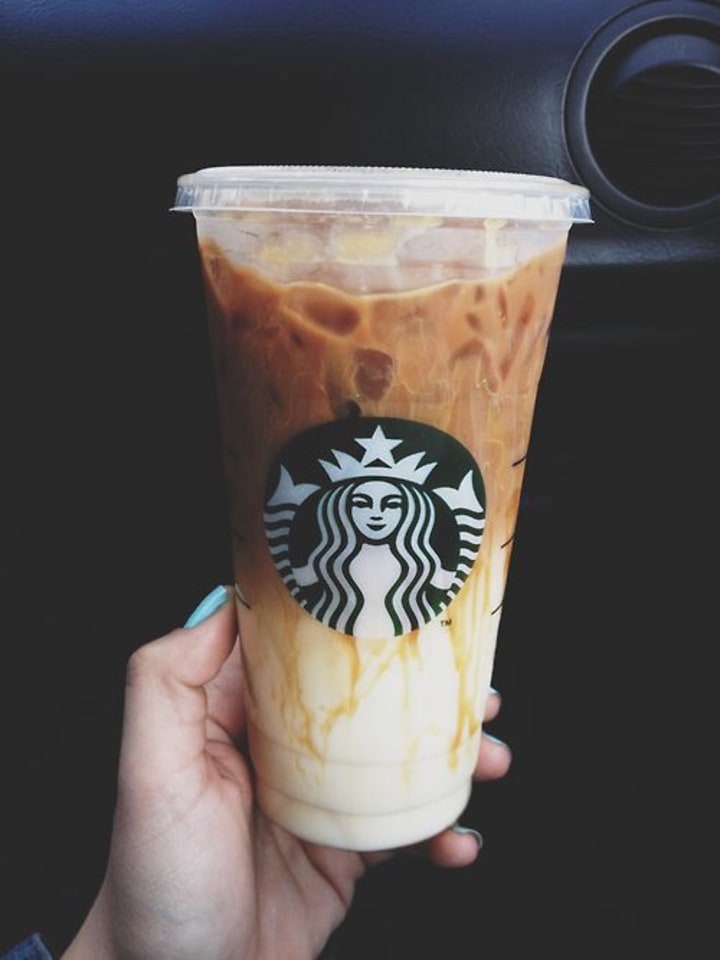 You know what would be better than a Starbucks in every Target? A wine bar and a Starbucks, that's what! However, I will take what I can get and enjoy the over-priced and oddly-named cups of caffeine. Sometimes I grab one on the way in if I need a good speed shopping, other times on the way out to fuel up and face the rest of the day. Let us not forget about the Target and Starbucks gift card combo sure to bring a smile to any friend, mom, and teacher. My only qualm about this caffeine/shopping duo is where the hell are the cart cup holders? You know how many iIced Grandes I have spilled on my shirt, hand, and all over my cart? Sorry for any of you who found the coffee-stained size large sweatshirt, it wasn't me. OK, it was probably me. CUP HOLDERS PEOPLE, CUP HOLDERS!
No Receipt to Return
I love to buy and return. Just like I enjoy online Amazon shopping and its free returns on most items, but Target cannot make it any easier for its Red Card holders to return something. Sometimes I walk in there with three pairs of jeans hanging on my arm, in no shopping bag, and stroll right up to the Guest Services Desk and within 30 seconds the transaction is complete. It could be clothing, opened games, wrong sized diapers, you name it they take it back with NO RECEIPT. With just the swipe of your Red Card and very little dialogue between employee and guest and it is no wonder I return stuff every week. I mean, why the hell not?
The Hidden Pharmacy Bathroom
I didn't always know about this hidden gem bathroom until sharing my son's horror Target pooped-his-pants story with a bunch of girlfriends. My one nurse friend (I only mention her occupation because only nurses know all the hidden sanitary options) told me about the "pharmacy bathroom" located in between the pharmacy and makeup. This whole time I thought that was storage or Employees Only. Me, the girl who is writing 2000 words on her love for Target! Anyways, not like Target's main bathrooms are terrible, it's just they always smell like, well, shit. So now when I am on my Target run with kids or without I fret not if the facilitates are needed. I push my cart across the store, park my cart in the dimly lit corner, and enjoy the private stall that almost never smells like, well, shit.
I can buy bread and underwear in the same trip.
To wrap up this lovely list, there is really only one reason why Target owns my consumer heart and that is because I can buy bread, tampons, jeans, snow boots, formula, ice cream, Advil, roller skates, TVs, and an evening gown ALL. IN. ONE. STOP. Of course the escape from life is a close second, but realistically I could do that anywhere, but no store will ever take the place of my one stop shop, expect more pay less, always a guest, TARGET!
About the Creator
Sometimes offensive yet mostly sweet. Always honest and often vulgar. I'm a wife, MILF, and everyone's homey. From trends and sex to mom life and fitness, I tell it how it is and not how it should be.
Reader insights
Be the first to share your insights about this piece.
Add your insights