10 Must Read Books That Give Housekeeping Lifehacks
Cleaning up can be an incredibly dull and tedious task, but it is an inevitable chore to all of our days. We could use books that give housekeeping lifehacks to make our lives, even a little bit, easier.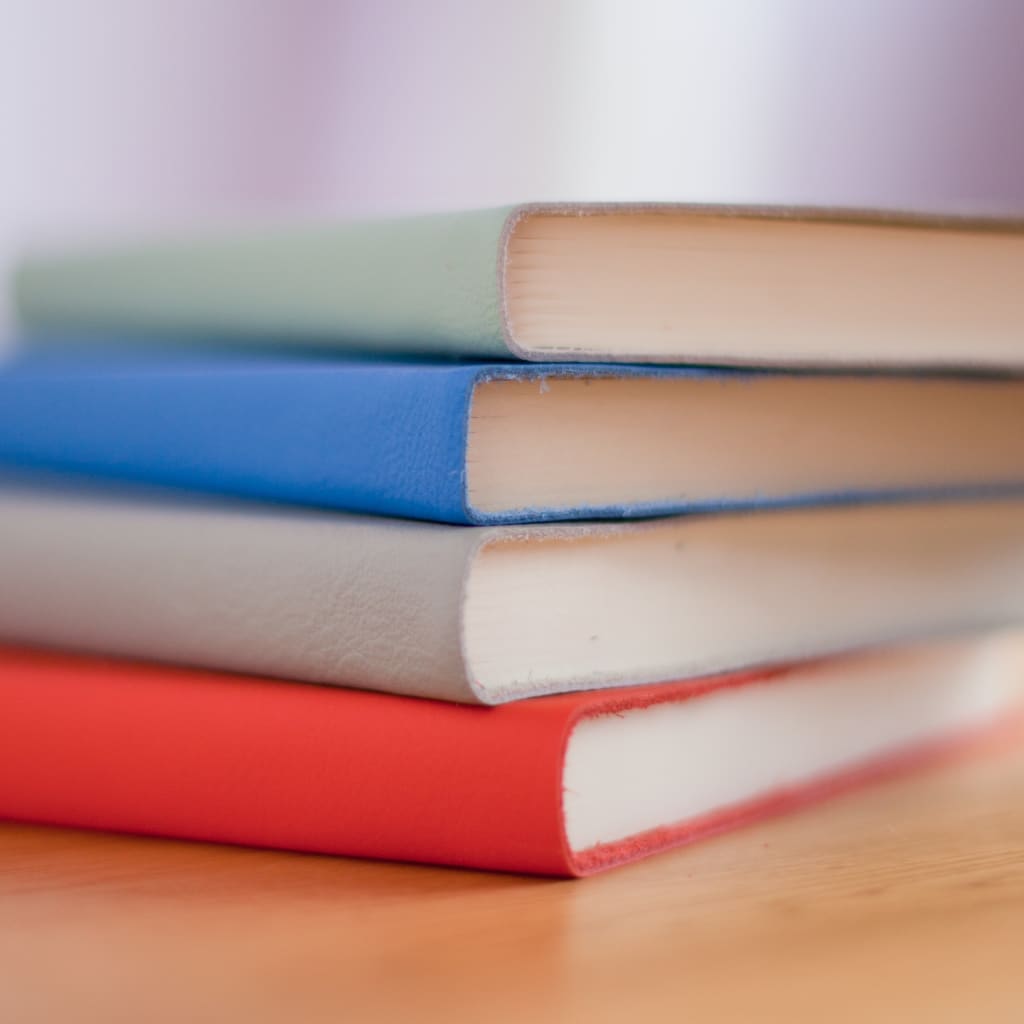 Do you need a new year overhaul? Not quite? Maybe some simple cleaning and housekeeping is in order.
Psychological research, as well as anecdotal evidence, have demonstrated that having a clean living space can have significant benefits to one's peace of mind, stress levels, and overall productivity. Nevertheless, keeping a clean home can be difficult for many people, especially those with busy schedules and very little time to devote to tidying up. Luckily, there is a growing body of cleaning and organization literature that includes books that give housekeeping lifehacks to help you get and maintain a cleaner home with less hassle, less time, and less stress.
The Life-Changing Magic of Tidying Up by Marie Kondo has topped non-fiction sales charts since its release. Kondo offers her own proven method for decluttering your home and your life. One of the great appeals of her step-by-step method is that this isn't just another one of those books that give housekeeping lifehacks so you can clean the house a little quicker—this method means simplifying your life, not just cleaning your house, so that you can keep your home clean moving forward, rather than needing to clean each and every week. More than a mere book of tips and tricks, The Life-Changing Magic of Tidying Up is a valuable philosophy for those ready to change their life.
Unf*ck Your Habitat is the messy person's guide to basic housekeeping. You're not going to get any crazy, complex tips or tricks for becoming the next Martha Stewart, but it will help the messy, overwhelmed people out there take control of their space. With practical challenges, lists, and tips for basic housekeeping, Hoffman's book will help you get the quick and easy fix you will need to save even the most disastrous of living spaces. Unf*ck Your Habitat is truly for the unfortunate souls out there who think hope might just be lost for them and their disaster habitats. It will also help you lead a healthier lifestyle to keep your home in order—not just to get it there.
Toni Hammersley's The Complete Book of Clean, and prequel The Complete Book of Home Organization,are just what they claim to be: Thorough, full coverage of all the cleaning tips and tricks, step-by-step processes, and fun challenges you need to get your life in order. Despite being thorough and all-encompassing, these two books that give housekeeping hacks also make the process much more manageable—and even fun—by breaking down daunting tasks to easy-to-follow steps and challenges that can be tackled in a set period of time. They will free up your space, your time, and your peace of mind all at once.
It's no surprise that Good Housekeepingis responsible for some of the best anthologies and books that give housekeeping hacks. These are the real deal cleaning lifehacks you wish your mom taught you that will help you clean your room, kitchen, living spaces, bathroom, and everywhere else in your home with the greatest haste. And these tips and tricks for tidying up and deep cleaning aren't just there to help you get things clean once—they're tips that you can apply to your life in the long-term, saving you time, every time you clean or organize your space. With 450 different tips, you won't even recognize your home once you've began incorporating these skills and tips into your routine.
The Joy of Less by Francine Jay is as much a work of lifestyle philosophy and mindfulness as it is a book of cleaning lifehacks. It won't just provide you with some resources for cleaning and organizing your space, but will actually help you to change your mindset entirely, adopting a minimalist outlook that will serve to alter your approach to your living spaces every minute of every day. This book will also help you tackle life changes such as moving, downsizing, and having children that would be sure to throw quite the wrench in your lifestyle if you're not prepared.
Clean My Space is another of a recent outpouring of best-selling books that give housekeeping lifehacks. But unlike many of these books that are geared towards people who love organizing and just want to do it better, Melissa Maker's take is advice for people who cannot stand cleaning and just want to be able to do it in the easiest, quickest way possible. However, it's also not the advice of an amateur slob. Maker had made her livelihood out of her cleaning business prior to writing this book. As a result, it is chock-full of useful advice, ranging from tips for a quicker clean to advice on what products to use.
One aspect of life many books that give housekeeping lifehacks rarely acknowledge is approaching the problem of changing seasons. Cleaning and housekeeping is different in every season, but this book tackles the particular issues one might face in keeping a home throughout the year. This also provides a new perspective and approach for those interested in keeping their home thoroughly. By framing housekeeping as a function of the months and seasons, Anne L. Watson gives readers a new way to look at housekeeping in a new method of scheduling your year's cleaning and organizing, spreading it out throughout the year.
Home Comforts: The Art and Science of Keeping House by Cheryl Mendelson is one of the most comprehensive books of cleaning out there, tackling unique housekeeping issues that range from musical instrument care to keeping your home at the right temperature. This approach is not just one of basic home care—it's a scientific approach to finding the best methods for caring for every aspect of your home, be it the smallest closet or the largest room. It covers basics like dusting and germ-busting, as well as specific issues like caring for fine china and crystal.
Another fantastic piece of literature for the natural slob, Organized Enough helps the hopeless take control of their lives without drastically altering their lifestyle. You get to keep most of your stuff, and no one's asking you to radically alter your mindset and meditate on simple living every day. Instead, it helps you clean your house and organize your space so that you can live your life to the fullest—without mess infringing on your psychological state or daily living. It might not appeal to the most organized people out there, who get pleasure from color-coding their bookshelf, but it will change your life if you're just trying to find a way to keep things in order as you live the rest of your best life.
Jan Dougherty's The Lost Art of House Cleaning began its life as an employee guidebook for Dougherty's cleaning company, but in its fruition it evolved, and now it is notably one of the best books that give housekeeping lifehacks. As a result, it's a professional take on getting that truly deep clean in a timely manner. It's perfect for anyone who wants to improve their cleaning game and develop the necessary skills, to not just keep your home, but to keep it right. Dougherty will give you advice on everything from the best products for cleaning to insider tips for making cleaning a much faster and easier process. Spoiler alert: If you know what you're doing, then you don't need a huge selection of cleaning products—you only need a few basic products and you can clean your entire home.
With a housekeeping book by your side, you'll be ready for your new year, (nearly) new home!