You're Why You Didn't Get That Job
Why ATS Spit Out Your Resume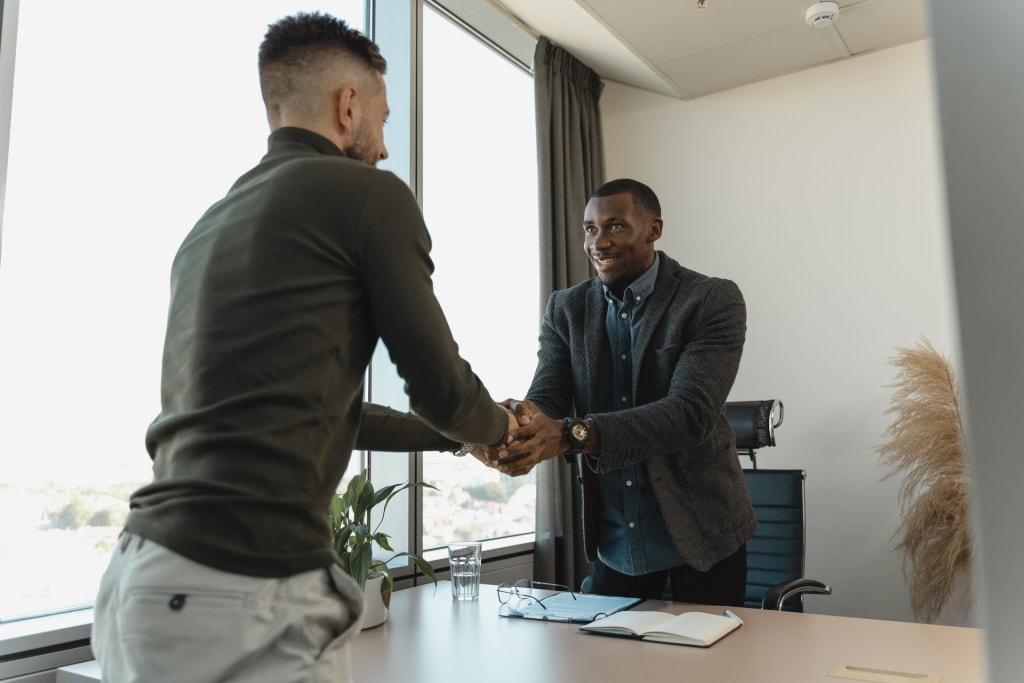 Photo by Tima Miroshnichenko from Pexels
If you are job hunting in this day and age, you cringe at the thought of doing your resume. ATS or applicant tracking software is sometimes very janky and convoluted, but you will not get your resume in front of an actual human if your resume doesn't appease the ATS Gods.
However, in my 11 years of doing professional resume writing, there are still VERY common mistakes that I continuously see that should be avoided at all costs.
It is a fact that 70 percent of the resumes are not seen by the employers, despite an applicant's best efforts. You may think that you know everything about resume writing.
There are things that you have on your resume right now that are hindering your chances of getting the job of your dreams. Here are a few things that you should NEVER include on your resume.
Tables
For whatever reason ATS doesn't read or recognize tables. I have no idea why this is a thing. However, no matter how relevant the information is inside of it, ATS kicks it out.
Here is a resource that advises what ATS actually does to the information that's put in table format. If you are the type to put your skills inside of a table, try listing them with just a comma in between. This will read for ATS, and your resume is more likely to get pulled.
ABBREVIATIONS
Abbreviations can be missed if they are not programmed into the ATS. For example, if a job requires you to have a master's and you abbreviate your degree as "MS" ATS might not recognize that and kick your resume out for not meeting the requirement.
It's better to live with the mantra, when in doubt type it out. Okay, that's corny, but it's still sound advice. Don't come for me.
PICTURES
DO NOT PUT YOUR PICTURE ON YOUR RESUME. I don't write CV's so I can't speak for them. However, the traditional American resume should never include your picture. They will see you just fine in the interview. ATS also doesn't recognize pictures and it will do nothing for your chances of getting your document to an actual human being.
There are many places where they can see who you are before the interview. If you have applied to a position via a job site, they will see your picture if you've added it. You can also include your LinkedIn's profile link, and recruiters can view your picture there as well. It should NEVER be on your resume.
REFERENCES
It always grinds my gears when I see resumes that waste valuable space on references. Not only does it scream that you haven't applied to a position in at least 5 years, it does nothing for ATS. It's all about ATS, and if it doesn't help — LEAVE IT OFF!
If an employer wants to see references, which likely they wouldn't, they will ask for them. Otherwise, leave them off. Don't even put the dreaded phrase "References available upon request" because you don't have to do this. Why would you not provide something that they requested?
Are you guilty of any of these? Do you need me to clarify something else? Have you had any trouble getting your resume seen, despite your best efforts? Leave a question or comment, and I will respond to you ASAP.
I have been a resume writer for 11 years and have created a Quora Space that provides amazing tips, best practices, and little-known facts about creating an amazing ATS-compliant resume that will get you the job. Please support me by joining my space here. It is absolutely free to use, for now as there is no paywall. I look forward to serving you and seeing you there.
advice
I am a new freelancer who is documenting her journey for others that feel like they have no idea what they're doing.
Receive stories by Sherrell Writes in

your feed